Anti-Lynas Occupy Balok Beach and Gebeng
This afternoon, at the Balok Beach some 10 km away from Kuantan town, some 300 protestors commenced the anti-Lynas Occupy Balok Beach campaign in preparation for tomorrow morning's march to the Lynas facility at Gebeng Industrial Estate, to protest against the setting up of the plant here in Kuantan.
As of 10pm, supporters and visitors were still streaming onto the beach to lend support to the protestors, purchase merchandise, watch documentaries on Bukit Koman and Bukit Merah disasters and listen to speeches.
Many of the protestors pitched up their tents to spend the night at the beach while waiting for  supporters to gather the following morning before the march to the Lynas Facility to protest the setting up of the Lynas Plant here in Gebeng, Kuantan.
At the same time, Pro Lynas posters and banners were put up at the Teluk Cempedak Beach nearer to Kuantan.  Some 30 odd youths were spotted wearing pro-Lynas T-shirts while bicycling around the area.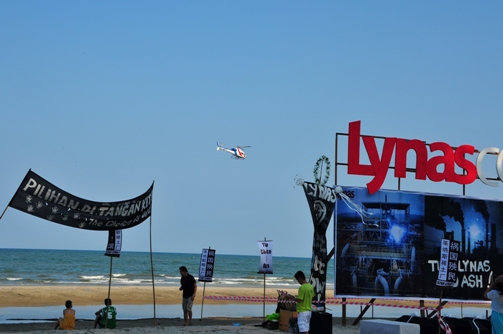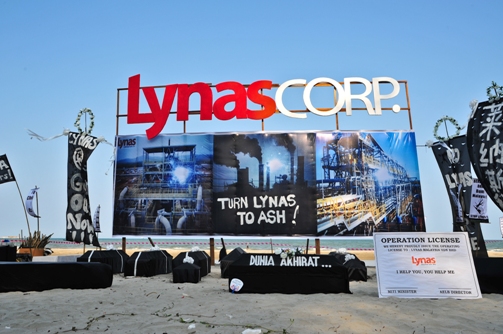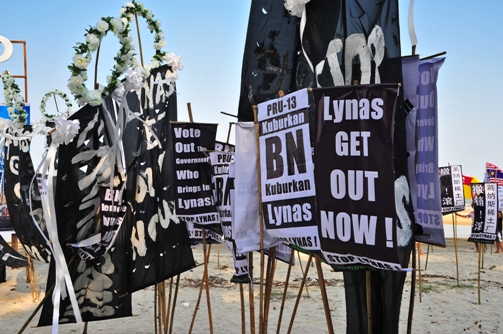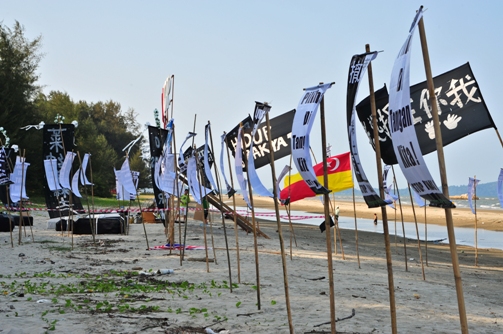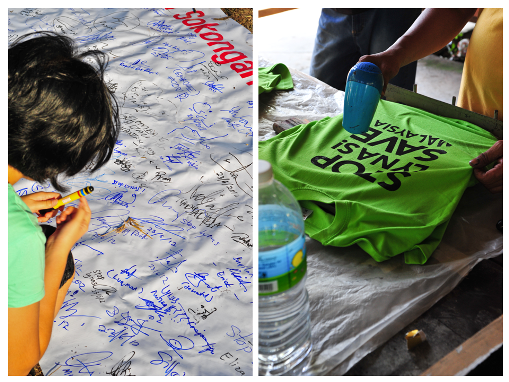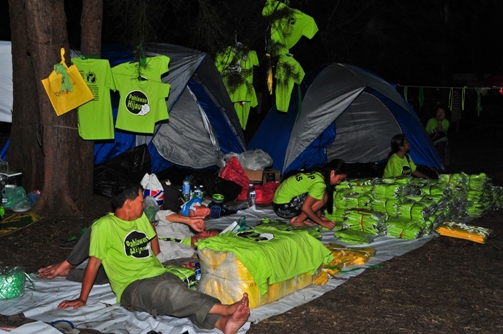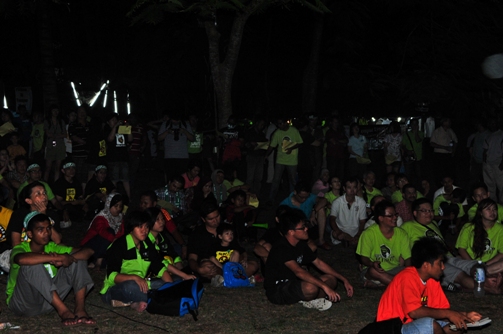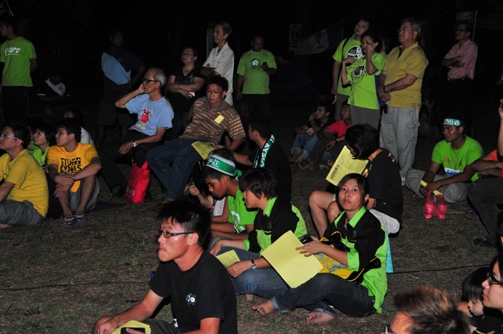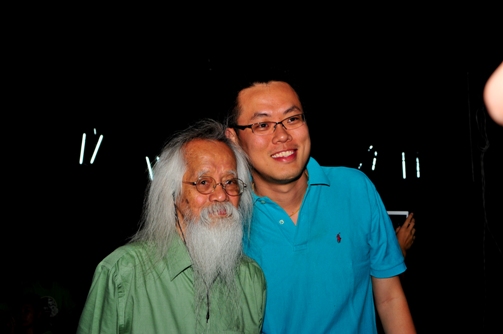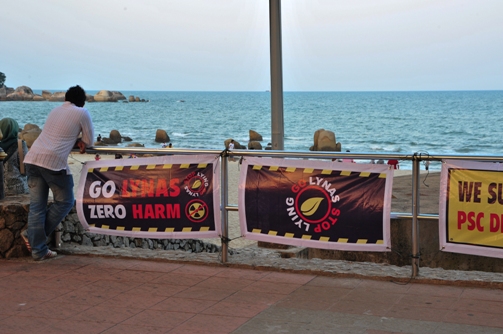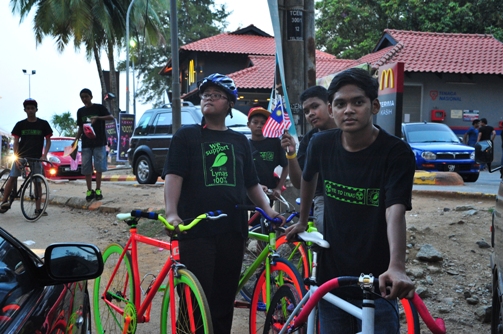 Related articles:
'TOL' torched during anti-Lynas rally
Lynas pawning the health of the nation away?
Lynas in layman's terms (Part 1)