Motoring clubs to raise funds for Second Chance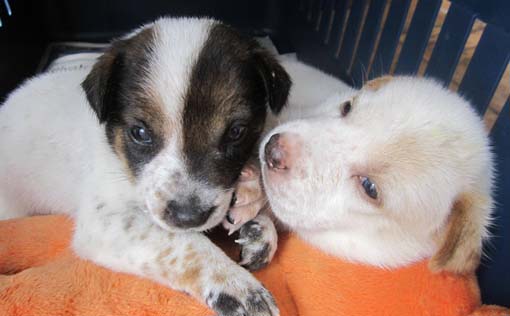 Two motoring clubs jointly stepped in to help raise funds for independent animal rescue group Second Chance.
The fund raising event, themed  'Fun & Funds', is to be held on the second floor of the Tropicana City Mall this coming Sunday, July 1 st , from 10a.m.-6 p.m.
The event aims to to help our canine and feline friends at Second Chance animal rescue find new homes and upgrade the existing shelter.
The event is jointly organised by Sakura Stallionz, a Japanese-car enthusiasts club, and the Auto Preview Car Club, which groups together those interested in car modification, accessories and convoy trips.
Both the motor clubs are no stranger to charity drives and have done their part for charity, from old folks home and orphanages, as well as blood donation campaigns.  This year, the clubs decided to focus on furry friends in need much to the joy of the shelter.
Sakura Stallionz president Stephen Fah said the community project is aimed at building public empathy toward helpless and homeless animals and helping Second Chance raise funds to build a new shelter for some 200 dogs under its care.
"Many may ask what a car club has got to do with pets. Our message is: it doesn't matter who you are or where you come from, all it takes is a compassionate heart.  Come help our furry friends have a second chance of a better life" Stephen said.
The 1 day event aims to place some 30 dogs and cats in good and happy homes.
Highlights of the event would include a photograph session with their pets, a clown selling balloons and a video show.
Second Chance coordinator, Tracy Ho,  said "Pet owners must be responsible and neuter their animals. It will give your pets a better quality of life and help cut down the number of homeless animals".
Instead of adopting a pet, the public may op to sponsor a pet, which they can do with Second Chance.  Tracy said the group has launched a sponsorship program to alleviate the shelter's financial burden. The public can pick a dog to sponsor for RM30 or RM50 a month.
Second Chance, located at Old Klang Road, is expected to be evicted from its temporary shelter at this year and is urgently raising funds to build a new shelter in Hulu Langat.
For further details on the pet charity drive, please call Ho at 016-3323382, Ivy at 019-2937217, Mei Leng at 012 9761958 or Kim at 012- 9192263 or email 2ndchance-kennel.com.
Shelter GPS coordinate N3 06.501 E101 40.614
Donations in kinds such as dog kibbles, canned food, towels and shampoos are welcome.