Kg Boundary 5 unhappy with politicising of eviction
To be evicted from a land one primarily though to own after having purchased it can cause severely blinding shock. This is exactly the predicament faced by the residents of Kampung Boundary Lima, Air Putih (Air Itam, Penang).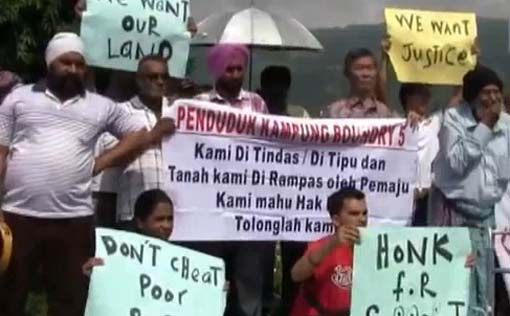 Originally, the village had 46 household but 33 had taken compensation and left while the 12 remaining residents are resolute in fighting back as they feel the land is rightfully theirs.
The Kampung Boundary Lima Residents' Association is currently embroiled in a civil suit with the developer, Bersatu Stabil Sd Bhd over the ownership of the 1.6ha village land.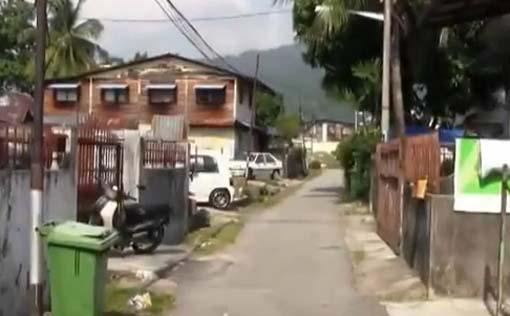 They claimed that the land, which had been physically divided into 46 separate plots, was initially rented out to them since the 1960s until the respective plots were separately sold to them at different times.
Since then, the residents held two protests, one on April 14 and one on June 23, 2012 to highlight their plight. However, the chairman of the Residents Association Santok Singh, was not too happy that their plight had been politicised.
Thus, on 25 June, at a press conference at the Eastern and Oriental Hotel, he issued an open statement.
He regretted that certain irresponsible parties had been insinuating that the Penang Chief Minister Lim Guan Eng had not done anything to help them, or that the CM who happens to be their Adun only stepped in after their protests.
According to him, this is not true, as even before the protest in April, CM Lim had assured them to celebrate Vaisakhi (Sikh New Year on 13 April) with peace of mind and not to worry about the eviction notice by the developer, as he will not allow the eviction to proceed.
On behalf of Kampung Boundary Lima in Air Putih, Santok expressed his thanks and gratitude to CM Lim in their fight for land justice against the developer.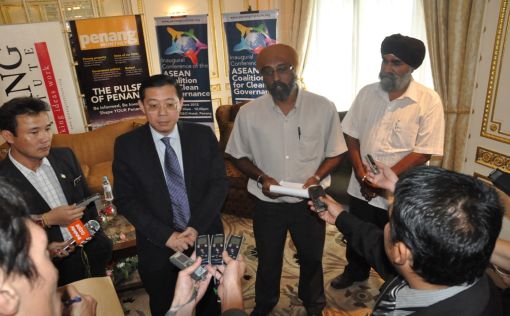 "Whilst I welcome all groups who are willing to lend us support in the fight against the developer, I regret that certain irresponsible quarters are turning this matter into a fight between the residents and the state government or our Adun Lim Guan Eng," said Santok.
"Nothing can be further from the truth. Our fight is with the developer. Lim and the state government had assisted us fully. In fact, if there was no Penang PR state government, Kampung Boundary Lima would have been demolished and ceased to exist by today," said the chairman who recently had a heart-attack.
Santok  stressed that they are the rightful owners of the land where their houses were built.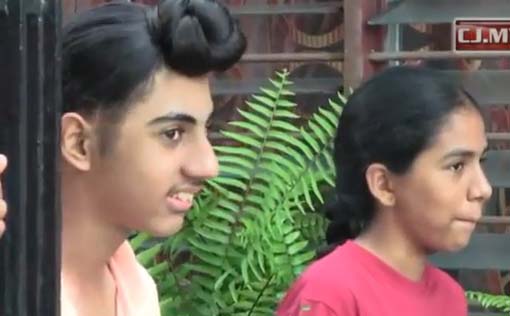 He was puzzled as to how they can have no rights to their own land of which they had built their houses, while now the developer claim the land as theirs.
He informed that they had filed an action in court to assert their rights as well as oppose the eviction action by the developer.
"Even on the latest eviction action, CM Lim has been in regular contact either personally or through his constituency assistant Hong Kian Beng.
"Therefore, on behalf of Kampung Boundary, I urge those who are political enemies of Lim and the Penang PR state government not to exploit our plight by using this against the chief minister and the PR state government," said Santok.
"We remember fully Kampung Buah Pala where the residents who trusted and depended on the PR state government were rewarded with a double-storey terrace house whilst those who trusted BN were left with nothing. We will rely on Lim and the PR state government".