Jumble Station with a rescue mission
Charity, they say, begins at home. Back in 2007, three kind hearted and generous women Mary Anne Tan, Lim Lian See and Janice Kam established a local NGO called Jumble Station (JS).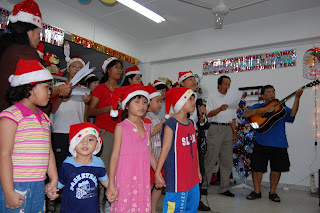 This is a communal outreach initiative of Parents Without Partners Bhd designed to raise funds to assist single parents who are in need of help to leap the hurdle of temporary isolation.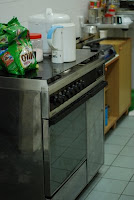 They are open to helping any poor single parent, regardless of race, religion or creed aiming to economically empower single parents and the poor to eventually acquire financially independence.
Single parents who normally isolate themselves from society cringing from the imagined shame of a a broken marriage find themselves groping in the dark before the seek assistance in sustaining their families.
Jumble Station acts as passage out of darkness by assisting single parents regain financial equilibrium by providing them with financial aid, job opportunities, or challenges in order for the mostly demoralised single parent to discover latent potential within themselves.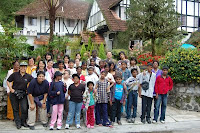 Among the host of  activities launched by the Jumble Station, they have a second hand shop which collects anything and everything in repairable or usable condition.
These items would then be sold off at a cheap price and 50 percent of their sales goes to helping single parents who are in dire need of financial aid.
When contacted by Citizen Journalists Malaysia (CJMY), Mary Anne Tan explained that while they welcome clothes and furniture, their more immediate need is for collectible items for their weekend flea market in Amcorp Mall.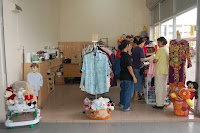 She told CJMY,"We welcome easily transportable items such as CDs, DVDs, costume jewellery, bags, shoes, arts and curios, toys, books, electrical and electronic items, paintings, memorabilia, collectibles, gift and decorative sunglasses, stamps and coins."
She added, "Actually, we accept all items except plants, pets and parents."
She continued, "We do not receive any cash or kind from the government.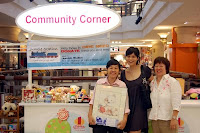 "In fact we tried helping our single mums to get welfare assistance and most times we get nowhere."
Mary Anne Tan confirmed that the Jumble Station is not yet registered with the welfare department but it is a registered NGO without the benefit of tax exemption.
If you are spring cleaning, pack your clothes and other items and give them a call. A van will come and collect your items.
An excerpt from the Jumble Station website:
Single parents who are poor and struggling to care for their growing brood, generally tend not to seek help unless they have absolutely no choice and are at their wits end.
Those who do come to Jumble Station and Parents Without Partners Bhd (PWP) for assistance are offered opportunities to take on new roles that can make a dramatic difference in their lives.
Some accept the challenge, others turn it down flat. We cite three recent cases of those who opted to take on the challenge and will feature each as we go along.
Case 1: Just after Chinese New Year this year single mother Irene Tong, 48, was told to leave by her restaurant boss who opted to hire a younger replacement and pay only half the salary Irene used to get each month.
Irene a mother of two boys found it tough to get another job and settled for working nights at Jumble Station for only RM20 a night. Needless to say this was insufficient to pay even her rent of RM450 and JS stepped in to pay during these challenging months.
A long term solution had to be found and when there was a vacancy for someone to run the Brilliant Light Charity shop at Desa Mentari, she was offered that opportunity. Irene was told that the 2nd hand shop, set up by Jumble Station to front the DUMC's Tamil Ministry's Homework Centre for poor kids, would be hers to manage, develop and generate the income she will need to survive.
She accepted the challenge to be an entrepreneur and work towards paying off half the rent of the shop (RM500) as well as earn enough to feed her family with hopefully some left over next time, to someday buy her own flat.
She is now a motivated business woman, determined to make this venture a success even if it means she has to travel by bus everyday and wait alone in the night for the bus to get home. Irene believes that she has been blessed with this great opportunity to own her own business and she relishes the idea of making a success of it.
All she needs now is to get the shop's flyer to the many residents there and a constant, regular supply of good items that her customers want. For now it appears the migrant and Malay buyers love to buy bags, clothes, toys, electrical items and shoes.
Anyone out there with stuff to donate – SMS or call for collection at 016-2202958