Malacca couple converts after child's death
A special couple from Malacca, David and Catherine Soon, told an amazing story that moved the audience to tears throughout the interview.
Nine years ago, the childless couple adopted a baby girl only to realise that she had brain tumour.
The journey was incredible and what happened to the couple was amazing.
The child achieved her mission on earth and she passed away shortly after her eighth birthday.
Her parents have been converted to Catholics.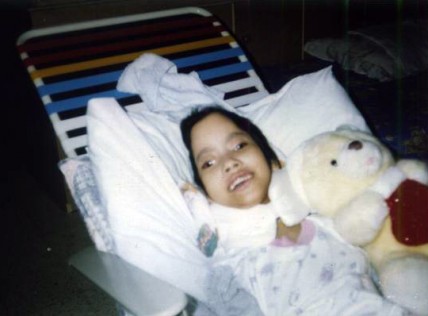 The couple was interviewed by Deacon Sherman Kuek last Tuesday at the Sacred Heart Cathedral, Johor Bahru.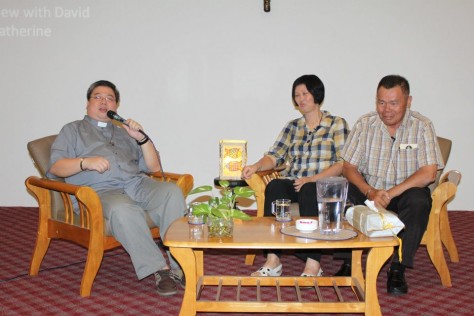 Behind their simplicity is a special story full of painful experiences.
Nine years ago, Catherine and David adopted a baby girl from a home in Kuala Lumpur only to discover the next day that she had a tumour in her brain.
They were shattered to learn from a doctor that she had "two to three months to live, maximum one year."
They were determined to take care of her and not chuck her as recommended by their families as they claimed she was "pantang" or cursed.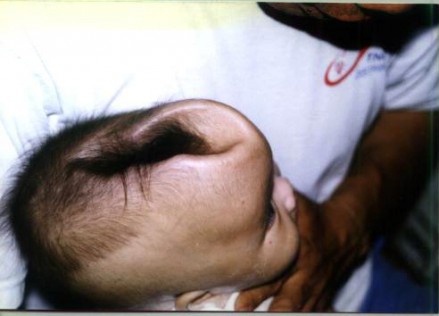 When Eileen was two months ago, they grew desperate as she was so sickly.
They decided to seek the help of bomohs. An operation when she was six months old did not seem to help her get better.
They resorted to bomoh hopping to find the best bomoh.
They only needed to hear the name of a faith healer and they would drive miles to search for him.
David could not bear to see his daughter so ill and Catherine so down hearted.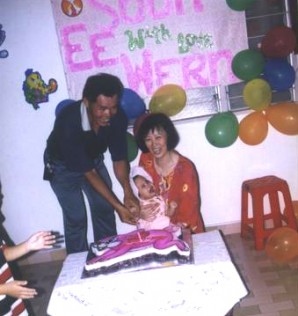 The best bomoh appeared to be one in Muar as every time Eileen was treated by the bomoh, she got a little better.
But only for a while.
David told Citizen Journalists Malaysia (CJMY), "We were controlled by the bomoh. When he made our child sick, we sped to him. We knew something was wrong but we could not escape his clutches."
For two years, the 'free' treatments by this bomoh became not free as they had to pay RM 7-8,000 for a cow to be slaughtered at each visit.
Catherine pawned her jewellery worth RM 150,000 for the treatments.
They finally spent RM 250,000 for the treatments of their sickly Eileen.
They also got into the clutches of the Ah Longs.
During the tumultuous two years they consulted the bomoh from Muar, the couple used to quarrel and argue.
When they went to the bomoh, there was temporary peace so they would even drive to seek his help at 3am.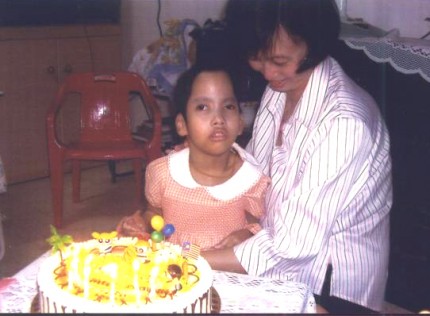 A Reiki master told them Eileen was not an earthly child and she had a mission to accomplish on this earth.
When Eileen was six, she was rushed unconscious to the Pantai Medical Centre.
Catherine had a vision. She saw Christ say to her, "Come to me."
She felt Christ wanted Eileen to be baptised and become a Catholic.
Both David and Catherine are pagans and the former was surprised when his wife told him she wanted Eileen to be baptized.
By that time, Eileen had lost her oesophagus so her food was fed directly to her stomach.
She could not swallow water.
She was thin, very thin and again, near death.
After she was baptized and recovered, the doctors were shocked.
David said that a priest, Father Benedict healed her and confided in them that she had "evil things in her body."
The couple would go to church with Eileen but since they were not Catholics, they would accompany her.
David said he would cry at every song sung.
One day, he saw Christ "wink" at him; he was convinced it was time to become a Catholic.
In the early hours of the morning that David and Catherine were to become Catholics, Eileen passed away but not without waking up her mother.
David prompted a smile among the audience when he said, "Money is not everything.
We lost money but I also struck lottery several times using her death anniversary number. My church friends were very supportive during the difficult period."
Catherine added," I sank into depression for three years after that but doing volunteer work and helping special children helps me to forget my loss.
I find it fulfilling to counsel parents of special children. I now have to take only half the dosage."
David concludes," It was a long and difficult journey. Never, ever go to man-made gods.
Eileen had a mission. She wanted to take us to the gate (through a bomoh) and let us decide to take our next step."
"She has completed her mission. She has given us a new life living in Christ."