Wacoal's Salute to Malaysian women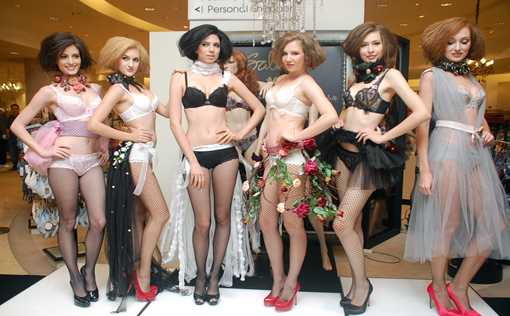 Wacoal Malaysia unveiled its swanky line of intimate apparel that will add more sparkle in every woman's lingerie wardrobe.
The lingerie maker pays tribute to femme exuberance by introducing its stylish European flair inner-wear brand called Salute to the Malaysian market at a private launch party for invited guests and media personnel held at Parkson Pavilion, Level 4, Salute Counter on June 22.
The word Salute means "a gesture of respect or polite recognition' which reflects Wacoal as the company that shows respect and admiration for women by enhancing their beauty and making them feel beautiful, sexy and confident when they wear them.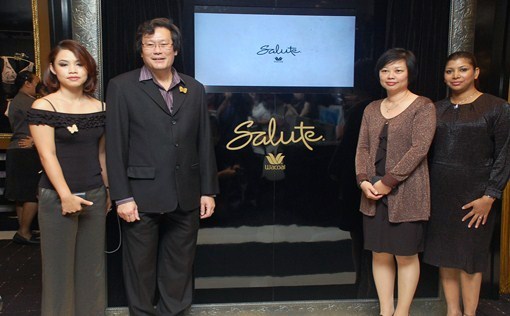 A lingerie fashion show kicked-off the event with models cat-walked the carpet floor showing-off Salute's eye-catching intimate designs apparel styled with delicate lace detailing.
Launching the Salute lingerie line, Wacoal Malaysia director and general manager Vincent Leong said, "There are many ladies who are fascinated with European laces and European designs and they buy these undergarments which do not fit the Asian body that well.
"Salute fulfills Malaysian's women desire for Western-feel lingerie that are tailored perfectly in all respects to suit Asian ladies' frames."
"We are excited over it because this range of merchandise with its European-inspired designs employed lace and is sold in Asian market.
"We have the full range of sizes which fit Malaysian women."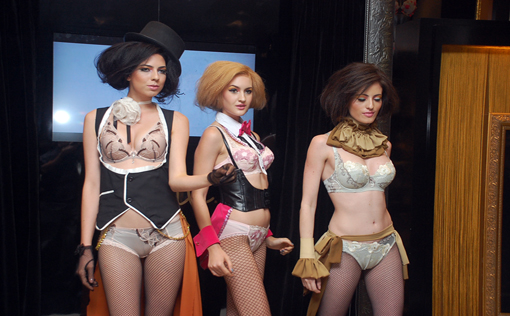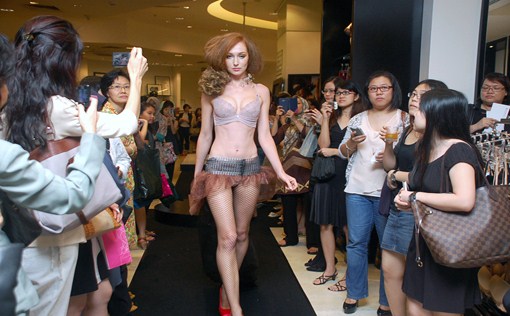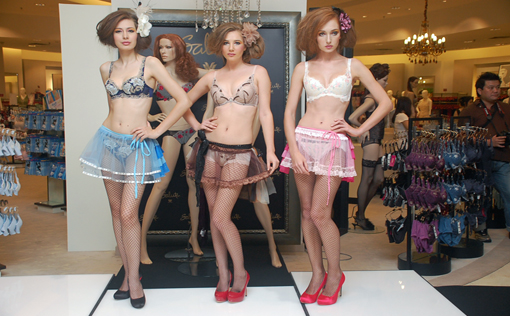 "Wacoal had a Human Science Research Centre in Japan where everything is computerised. This is the only brand where they measured tens of thousands of women bodies every single year in various markets so they are able to create good fit bras and panties, perfect in all respects."
Leong said that Salute is a high-end brand in the Japan market and in the last two years there has been wide acceptance of this brand in the Asian countries such as in China, Taiwan, Hong Kong and Singapore.
"Wacoal has been in Malaysia for a long time but the current company which is a joint venture between Wacoal Japan and Malaysian partner started only in 2003 so we took the first six to seven years setting up a firm footing for the Wacoal brand.
"We are now at the state where we are able to launch high-end brands. Today's launch followed the soft-launch on June 1 at selected Parkson stores early this year. Since the first two weeks of introduction in Malaysia, Salute has done perfectly well.
"It's way beyond what we had expected because at that point in time, there were no major activities then. Salute will be a hit with Malaysian women."
A guest at the party, programme supervisor Mandovia Helerina said: "The designs are very nice and they are very French mix. I would say that they have actually improved on the designs and more modern. They used to have common designs but now they have put on laces which look more elegant so I am sure a lot of women would love it.
"It's amazing to see a lot of women here, everybody seems to be buying and they are happy with the designs so I am very happy for Wacoal, to be honest," she added.
The latest Salute collection is now available at Parkson Pavilion KL, Parkson KLCC and Parkson Gurney Plaza, Penang.