Subang Jaya: Lighting up to fight crime
In a simple ceremony,  Hannah Yeoh, Subang Jaya Adun officially launched the completion of the flood lights and lighting up of the Wangsa Baiduri Park in Subang Jaya.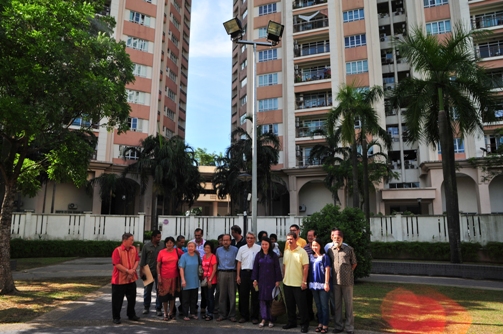 Hannah Yeoh (4th from R) with residents in front of one of the flood light.
Speaking to residents and officials of the Wangsa Baiduri Neighbourhood Association she said,  "495 homes and a  few thousand condo units will benefit from this project. I hope that this will make the residents safer, especially with the high crime rate and help the residents to relax in the evening.  Previously, it was all dark in this park."
With Kuala Lumpur and Petaling Jaya gripped by increasing incidences of robbery and snatch thieves, Hannah has taken the initiative to light up parks  and public areas in Subang Jaya using her Adun's allocation
This will be the third lighting up project she has initiated this year, the first one in USJ 2 while the second one is in Taman Perindustrian Sime UEP. The next project will be in USJ 6.  Last year her office was involved with the lighting up of the Millennium Park along Jalan Kewajipan.
According to Hannah, the lights in Wangsa Baiduri have all been surrendered to Majlis Perbandaran Subang Jaya, the local municipal which will continue to maintain the lights and be responsible for the electricity costs.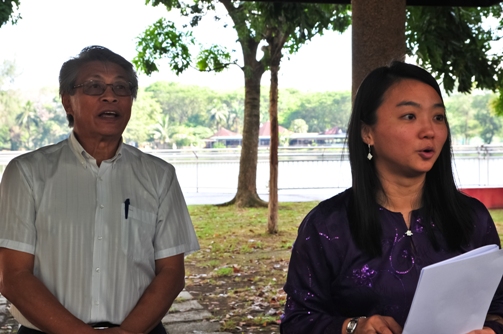 Hannah Yeoh addressing the residents.  Mr Tenh on the left is the Chairman of the Wangsa Baiduri Neighbourhood Association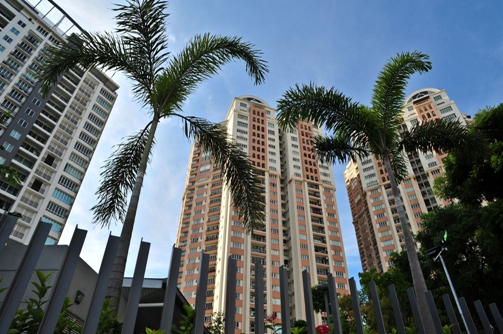 The Wangsa Baiduri park with the Boulevard Condominium in the background.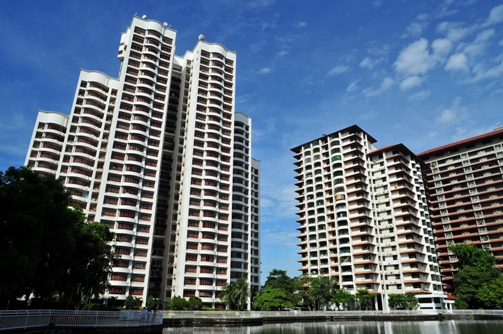 The Spring and Summer Villa adjacent to the park