MPSJ approves Ramadhan bazaar despite objections
At a press conference held at the Majlis Perbandaran Subang Jaya (MPSJ) this morning, Hannah Yeoh the Adun for Subang Jaya informed that the annual Ramadhan bazaar held at SS18 will be on inspite of objections from the residents.
The residents' objections are based on the current LRT station works carried by Syarikat Prasarana which has effectively converted the six lane Jalan Jengka to 4 lanes.
The bazaar is to be along  SS 18/6 which is parallel to Jalan Jengka during the Ramadhan month starting this weekend.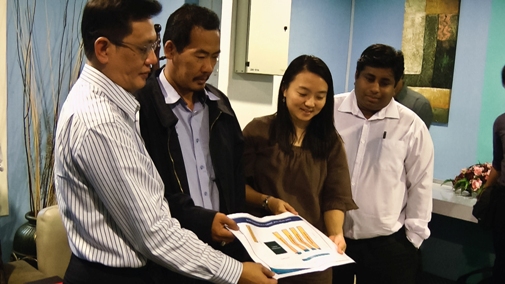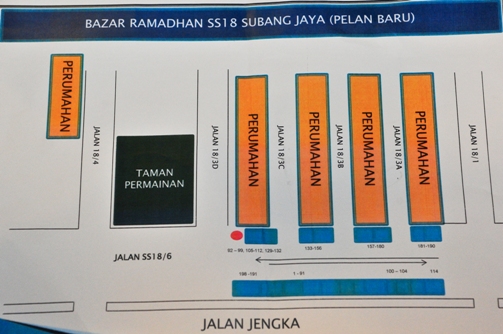 MPSJ Director for Licensing, Ismail Salim said that it is too complicated to relocate the bazaar at this point in time and ensured the residents and road users that the MPSJ has taken measures to  facilitate the traffic flow along this 1 kilometre stretch of Jalan Jengka.
The number of stalls have been decreased from 200 to 184.  The stalls will be shifted away from the playground area to facilitate traffic flow and the MPSJ will have a traffic enforcement team of 15 persons to direct traffic each day and to ensure no double parking or indiscriminate parking in front of  house gates.
The conditions for granting of licences are stricter and traders can only operate between 4 pm to 7 pm each day.
They are required to dismantle their stall and remove all other stuff after 7 pm.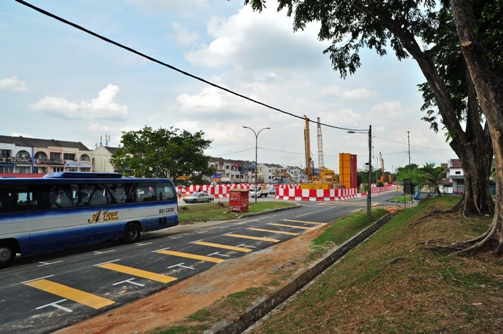 Syarikat Prasarana was represented by Faudzilah Razali, Head of the Kelana Jaya Line Extension Project who has pledged to cooperate fully with the MPSJ to ensure optimal traffic flow inspite of all the ongoing construction work and the heavy machineries along the road.
He informed that Prasarana will spray water on the road and construction areas each day before 4 pm to control the dust and have arranged for 3 dedicated pedestrian crossings from the opposite SS14 residential area.
Since the 6 lane Jalan Jengka has been reduced to 4 lanes, Prasarana will ensure the availability of a minimum of 2 lanes on each side of the road.
The slow lane will be for parking while the middle lane will be for traffic flow.
Rajiv Rishyakaran, who is a 3 term MPSJ councillor informed that the MPSJ do have enforcement powers to issue summons to those who indiscriminately park their cars but made a plea to customers to be more considerate when parking their cars and not to block the gates of residential houses.