Double degree graduate turns volunteerism into career
Malaysian-born Nita Ng read law and economics in London, worked in the corporate arena briefly, found that was not her calling, decided to go into the yoga business and is now devoting her life to God through the retreat way.
Citizen Journalists Malaysia (CJMY) recently met Nita in London, an interesting and brilliant young lady who has a double degree in law and business from the Warwick University which is consistently ranked among the top 4 universities in the UK, neck-to-neck with Oxford, Cambridge and Imperial College.
To top that, she has a Masters degree in International Business from the University of New South Wales (UNSW) in Sydney.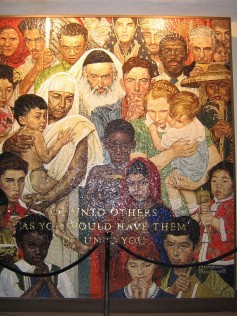 When interviewed by CJMY, Nita said, "Apart from the 6 months in India, I've always done volunteer work at the Jesuit Refugee Service in Sydney, Pusat Kebajikan Good Shepherd (home of troubled teenage girls age 13-17 in KL), Pastoral Care in Assunta Hospital in PJ, Welcome Community Home (a home for people with HIV/AIDS—a project by the Catholic Welfare Services in KL), Myanmar refugees and Religious at the UN (RUN) in New York."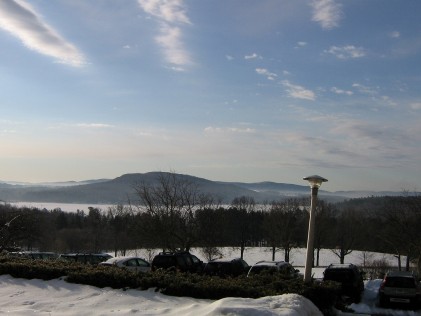 The bubbly, thirtyish Nita continued, "The last one was probably the most cool. Before this, I never even knew that Catholic religious sisters and some brothers had NGO status at the UN.
"So during that time, I had my own UN name tag and apart from free access into the UN building, I also had access into all open meetings and conference in there."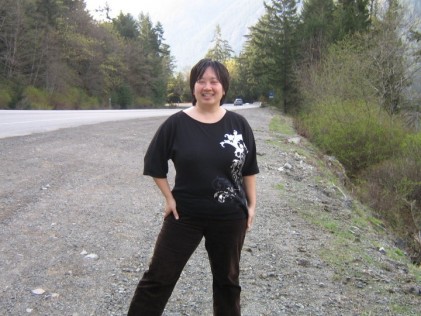 Nita is also an artist, author, spiritual guide, laughter yoga leader and teacher.
She has been leading retreats and workshops using body prayer, batik and art in spirituality and prayer, meditation and motivation workshops and retreats in Asia Pacific, North America and Europe.
She worked in retreat centres in the Vancouver Island, Canada and is currently in Oxford, England. She has also led retreats and sessions in New York, Washington DC, Monte Carlo, London, India, Hong Kong, Indonesia, Australia, Singapore and of course, Malaysia too.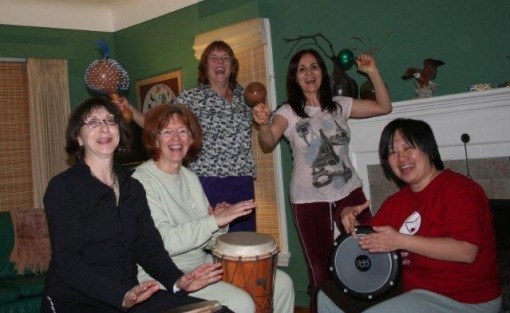 Nita elaborated," Since the end of 2005, I began paying more attention to God. I believe it started when I chose life over career in China. In doing so, I turned down a salary of more than RM10,000 nett, which was a lot of money back in 2004. But it was also an ultimately incredible freeing."
"It was challenging and exciting to start my own business as a full-time freelance yoga teacher.
'This led to my introduction to spiritual direction and my spiritual director helped me discern, that God was calling me, firstly through yoga into Body Prayer retreats (using yoga, taichi, pilates and slow-flowing dance)—sharing a way to pray and connect with God through engaging our bodies."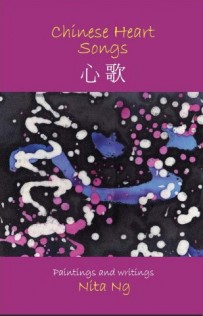 At first, being brought up a Catholic, she thought that being called meant religious life and she actually explored that for more or less a year, including regularly staying-over with the Franciscan community that she was exploring with, getting involved in the work that they do—their charism. Finally, she recognised that she had been called but as a single layperson.
"I took private vows similar to what the religious do but it was just between God and I. And my vocation is in the retreat ministry which I have remained since 2006. The nature of my work has evolved and grown—from body prayer, then art and spirituality, healing ministry and spiritual direction in the Ignatian tradition.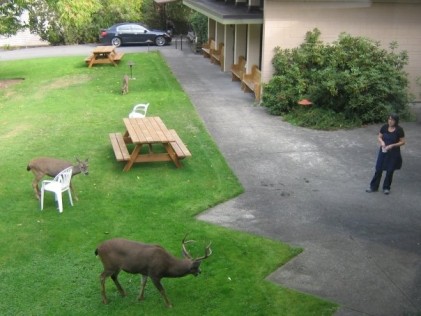 Since 2009, I have mostly lived and worked full-time at retreat centres. Starting with Queenswood, an Ignatian spirituality retreat centre in Vancouver Island, Canada, which was owned by the Sisters of St Ann, a congregation of religious women and founded in Canada itself.
Sadly, the centre closed at the end of 2010. Now I am working in a Jesuit retreat centre in England and shall soon be moving to the Jesuit retreat centre in Hong Kong at the end of August, although I will still stay connected with the centre in England."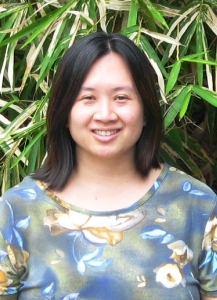 Nita ended the interview saying," Where do I see myself in 5, 10 years from now? Honestly, I don't know where I will be and I don't mind. Most likely, I will remain in the retreat ministry.
The God and the life experiences that I have encountered are open and ever evolving, like all of creation. All I know is that God will continue to lead me, guide me, provide everything and most of all, God loves me, more than anyone else in the world."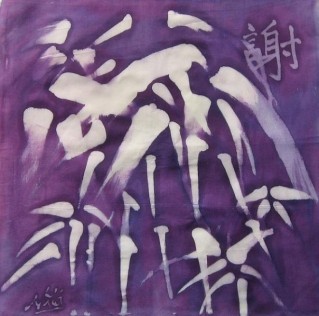 "I also know that I will most likely travel a lot. My ministry has so far taken me to USA, Canada, India, Malaysia, Singapore, Indonesia, Thailand, France, Monaco, Australia, the UK, Hong Kong and China. And once you fall in love, you can never go back to whom you were before. It's no longer enough."
The proverb God writes straight with crooked lines certainly describes Nita's life and calling.
Nita Ng can be contacted at [email protected]