Ambiga told media: Just report the facts
The Johor Peoples Action Group (JPAG) organized a one-day Johor Bahru Voters Awareness convention, in Taman Molek, Johor Bahru, here, yesterday.
During a press confernece just after the convention,  CJMY posted a question to BERSIH 2.0 Co-Chairperson, Ambiga Sreenevasan, on how the media can play an effective role in contributing towards creating voters awareness.
Ambiga replied and said, all the media has to do is to just report the facts.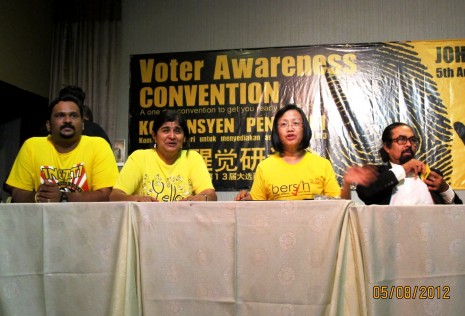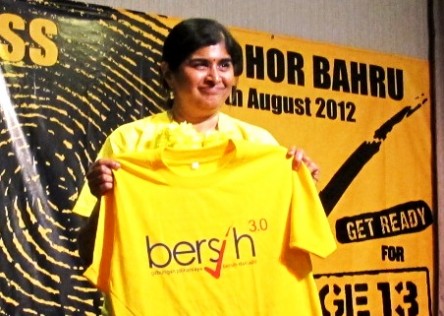 The convention was organised by a coalition of civil society groups led by the Johor Peoples Action Group (JPAG) and supported by BERSIH 2.0, Undi Malaysia! and Tindak Malaysia.