Father supports son in Toastmasters
Lee See Chiem, 69 supported his son all the way in his communication and leadership journey.
He felt that communication is important especially in the society and in business.
He was seen with his son, Lee Chee Yan, 32 at the recent installation dinner of 3 clubs (Johor Bahru, CIMA Johor Branch and Johor Bahru North).
Chee Yan had initially joined a Mandarin speaking Toastmasters club in 2009.  He proceeded to an English speaking club, CIMA Toastmasters Club Johor branch.
The involvement of his family especially his father in his quest to improve his communication skills had helped enhanced their relationship.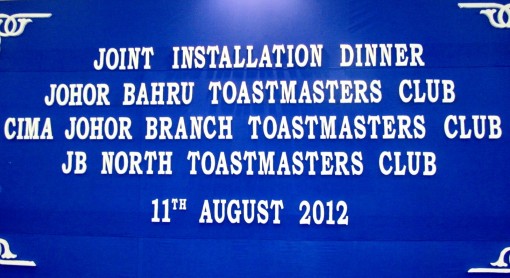 Tri-Clubs Installation Dinner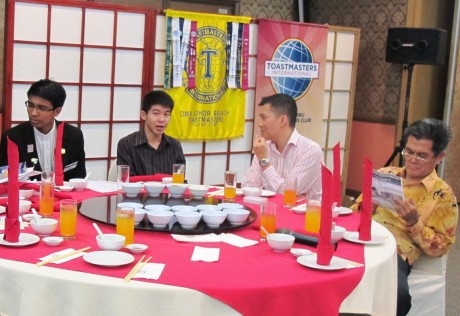 Father & son at the Installation dinner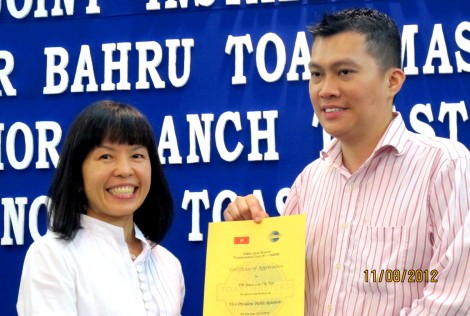 Lee Chee Yan receiving an award from immediate past president Gee Sin Hua