Lim Guan Eng: Work together to ensure women and children are safe
In order to bring about better implementation of policies to ensure that women and children are safe in the streets, at home and in the work place, there must an effective partnerships between state, corporate and community  said Penang chief minister, Lim Guan Eng.
Lim said this during the launch event to mark the official opening ceremony of its new building in George Town.
Although Lim marvelled at WCC's vision in building a violence free society, he lamented the sad fact that violence against women and children is a daily occurrence. As such, he hope that the state government, together with the public, will play a role in reducing violence and sexual crimes.
Lim informed that the Penang state government had always supported WCC. Since 2009, under the Penang committee on Women, Family and Community Development, the Penang state government has provided WCC with an annual grant of RM150,000 to set up and manage a women's service centre, known as Pusat Perkhidmatan Wanita (PPW) in Seberang Perai.  PPW now provides critical counselling (direct and hotline) for more than a thousand clients every year.
Lim said: "PWDC is actively working with the local councils to implement gender budgeting programs to ensure proper allocation of funds for gender specific needs at the local community level. By investing in PWDC, thePenangstate recognises the importance of women's participation in both the economic and political spheres of society."
After Lim's speech, the official opening of the building was done through the release of butterflies. Two beautifully wrapped boxes with butterflies (supplied by the Penang Butterfly Farm) were opened on stage and out flew more than ten lovely, colourful, butterflies. the release of butterflies is to signify transformation that women make when they free themselves from violence.
The Women's Centre for Change, Penang (WCC) is a non-profit organisation set up 27 years ago with the aim to end violence in the lives of women and children as well as to promote gender equality.
It started humbly in a rented premises at the car park of Majlis Perbandaran Pulau Pinang, then moved to a crammed office in Jones Road. Currently they operate from 241 Burmah Road, a 3 storey building, next to the PTPL College.
WCC president, Mariam Lim made a speech thanking all donors who made it possible for them to move into the new 3-storey building through its 'Give, Build, Change' building fund raising drive.
The official opening began at 11.00am when the chief minister arrived with state exco for women, family and community development, Lydia Ong, state exco for health, welfare, caring society and environment Phee Boon Poh, Bukit Mertajam MP, Chong Eng and  Pulau Tikus ADUN Koay Teng Hai.
The event was filled with when the Women Centre for Change (WCC) held an open day on 9 Sept 2012. There were  food fair, jumble sale, exhibition and quiz, children's creative corner and a mini concert.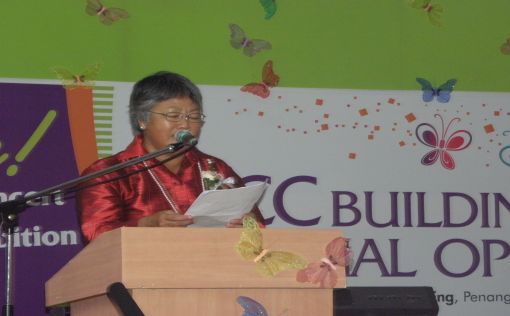 She said that WCC will honour the goodwill and generosity of sponsors and donors by expanding their work in championing the cause of women and children, especially in the areas of helping survivors of violence and gender discrimination.
WCC, apart from striving to eliminate violence against women and children, is now focusing on proactive outreach work with youths, educators and service providers to prevent the occurrence of violence in the society.
Lim Guan Eng, in his speech, congratulated WCC for its commitment and passion in championing the cause of women and children.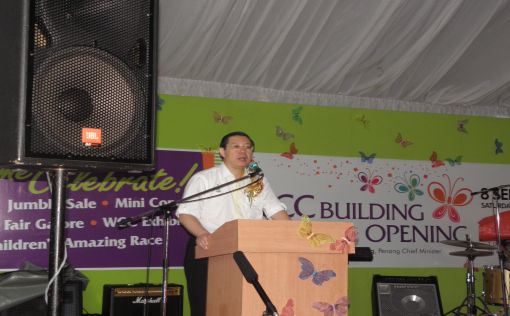 Lim was then taken on a tour of the building, with WCC committee members accompanying him to brief him.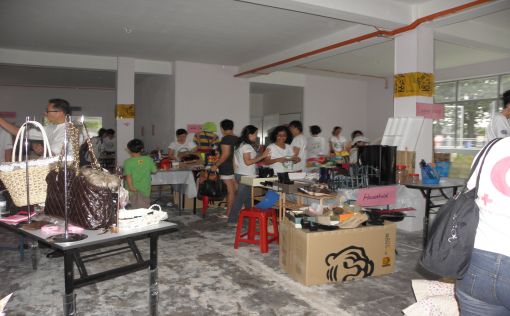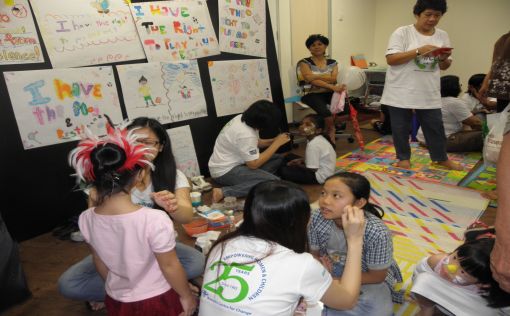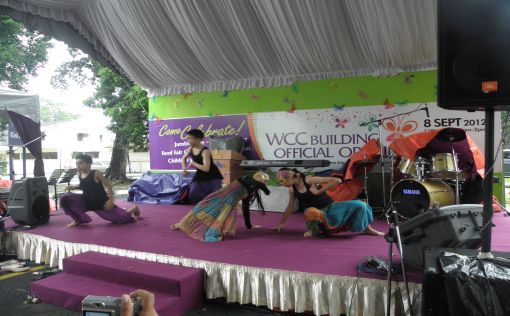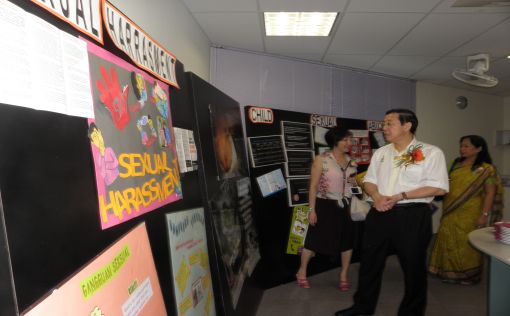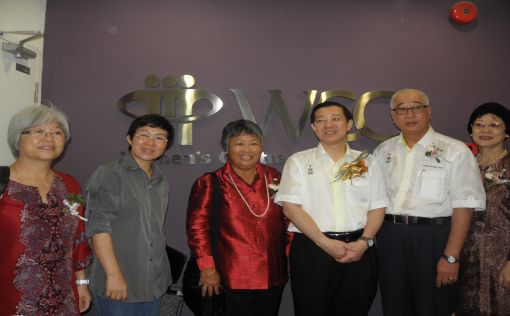 Related article:  Helping women and children in Penang