Yogis show off skills at Malaysian International Yoga Competition 2012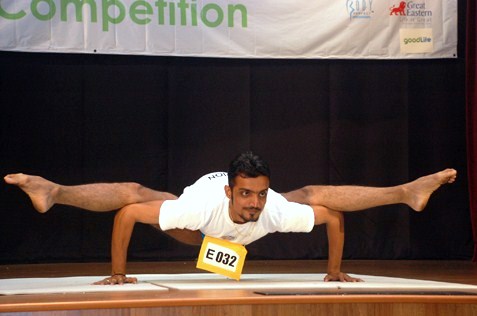 More than 500 yogis from Malaysia and overseas competed for honours by showing off their amazing asanas (postures) and styles at the Malaysian International Yoga Competition 2012 at Kandiah Hall of SJK (T) Vivekananda, Brickfields in Kuala Lumpur on August 31, 2012.
Held in conjunction with this year's Merdeka celebration, the international participants from different ages, shapes, sizes and heights from countries including Thailand, Indonesia, India, Iran and host Malaysia demonstrated their strength, flexibility and balance to a panel of 12 professional judges and a packed hall filled to the brim.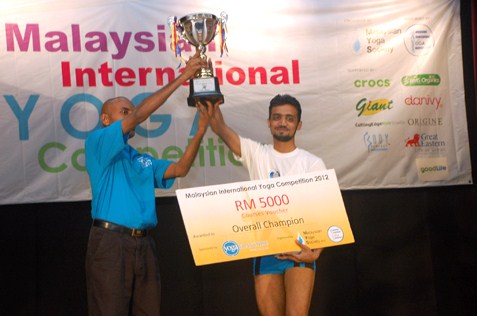 It was certainly awe-inspiring to see them performing ever so confidently in front of a packed pool of spectators.
Age is really no barrier to doing yoga and flexibility is achieved by practice as the youngest participant was four-year old Shaunteri Pannirselvan and the oldest was a 68 years old participant.
In the final results, India swept four out of eight age-group categories and also lifted the overall champion title.
The winners' prizes for all eight categories according to age groups were sponsored by Yoga Franchise (YF) in the form of cash vouchers for YF courses worth a total of RM19,000 with the overall champion winning RM5,000 worth of YF course cash voucher.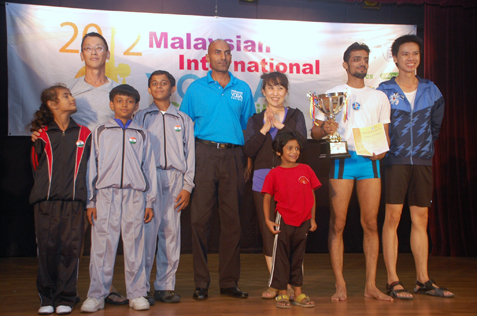 "It's my first time competing in Malaysia and I am very happy to have won," said overall champion Umang Dawn from India who started learning the discipline at the age of three, together with skating and gymnastic.
Umang, 25, a freelance yoga teacher and sports manager had won first prize in Group E (19 – 29 years old) category with RM3,000 worth of YF courses cash voucher.
Umang is no stranger to competitions having competed in 23 national yoga championships, seven international yoga championships and chalked up an impressive number of awards such as Yoga King Award, Yoga Jyoti Award, Sardar Patel Award and Albert Ekka Award.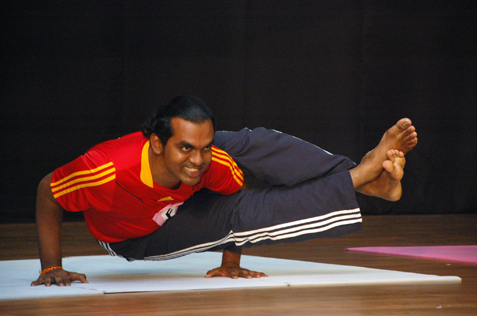 "My interest in yoga started because it brings inner peace, love and respect," said the seven times recipient of Indian National Gold Medalist.
"The competition plays an important role particularly in developing youths and the Malaysian Yoga Society is doing a great service promoting health, wellness and peace."
Umang said he will go on working towards promoting yoga worldwide and uniting people to systematically promote yoga and lobbying yoga asana as an Olympic sport and recognition by UN.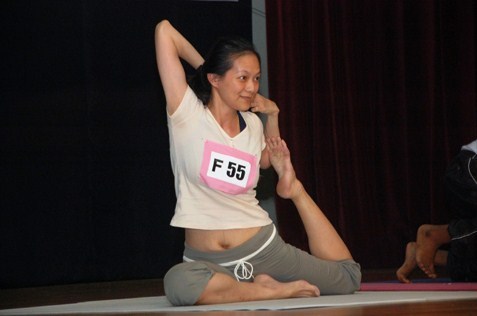 Asked what he think of the standard of yoga in Malaysia, Umang said: "It's really nice."
A first-time participant K. Saravana Sealan, 44 , a computer consultant said age was catching up on him so he started practicing yoga because it was beneficial for the health and besides it was better than insurance policy.
Competitors had four minutes to perform five of their favourite poses and marks given by a panel of judges are based on execution of the five selected yoga postures which are stability (20%), facial expression (20%), going into the posture and coming out of the posture (20%), steadiness (20%) and complexity (20%) making the total to 100%.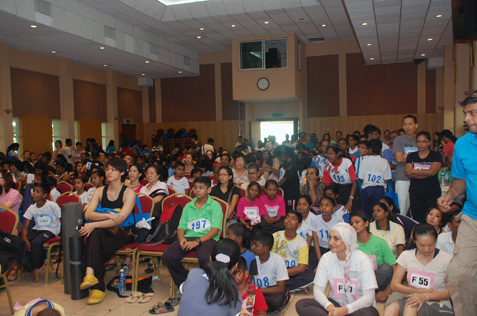 Malaysian Yoga Society (MYS) founder and president Mani Sekaran said the objective of the competition was to create awareness on the benefits of yoga to the body, mind and spirit to all, especially for children and this was proven by the large participation amongst children this year.
"The main purpose of the competition was to encourage more students to do something healthy and to refrain from participating in activities which may harm them, the school and parents as children are quite easily distracted.
"We find that gangsterism starts even in primary school. In one secondary school in Selangor, the police had even requested our help to rehabilitate a group of aggressive students involved in indiscipline, gangsterism and even alcoholism," said Mani Sekaran.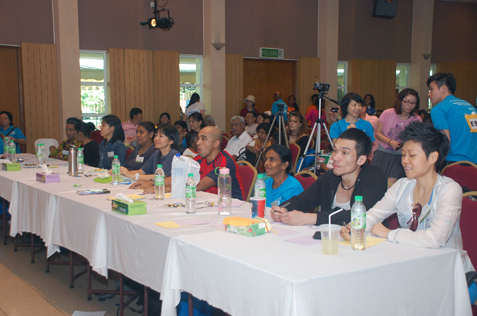 "For about six months, we counselled them and conducted yoga classes. They tried threatening them. Nothing helps, even public caning and suspension but in the six months that they practiced yoga, all of them, including the 12 hard cores, were rehabilitated. Most of them are now in colleges and are very focused to do what they want in life."
Mani who is also the founder and president of Malaysian Association of Yoga Instructors (MAYI) said that they volunteered to teach yoga in primary schools in the Klang Valley.
"Yoga helps the children stabilise emotionally in schools and we volunteer to teach in primary schools throughout Klang Valley. All the schools have reported that the students who take part in the competition are much more motivated than children who are not involve in this, so the programme has been able to motivate them to do self practice to prepare for the competition so they start practicing."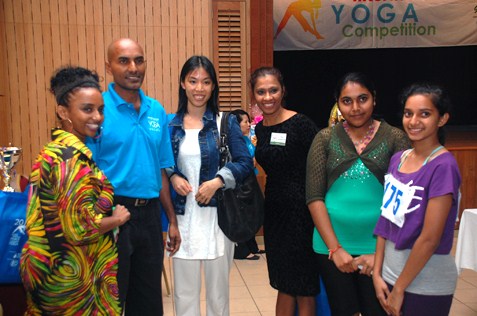 Besides the competition which was held inside the school hall, there were also 40 booths outside the hall offering fun games for children and selling a variety of items like health food and beverages, art pieces, clothing and henna drawings on hands.
There was also a "Sponsor A Child" programme where visitors to the carnival-like atmosphere can contribute RM30 which will help to pay for the registration fee, food and beverage, T-Shirt and transportation for one underprivileged child. The proceeds collected through this competition will be channelled to various charitable activities in Malaysia.
Roll of Honour

Overall Champion :
Umang Dawn, 25, from India
(See picture on top)
Winners for each Categories :