PKR PJ Selatan hosts Aidilfitri Merdeka open house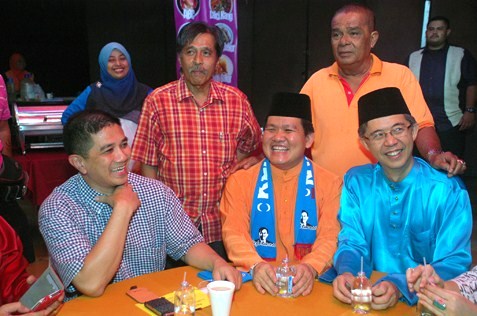 A crowd estimated at about 2,000 people, young and old, turned up for the PKR Petaling Jaya Selatan Aidilfitri Merdeka open house hosted by the constituency's member of parliament Hee Loy Sian at its election operations room at Taman Maju Jaya PJS2 recently.
Host Hee Loy Sian was dressed in the traditional Malay costume of a baju Melayu with a songkok welcoming his guests to the Hari Raya and Merdeka open house double celebration. Many guests also came dressed up in their best traditional Malay outfits .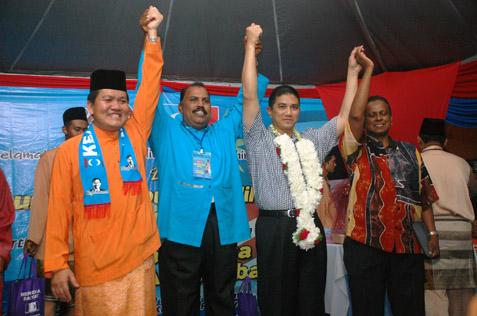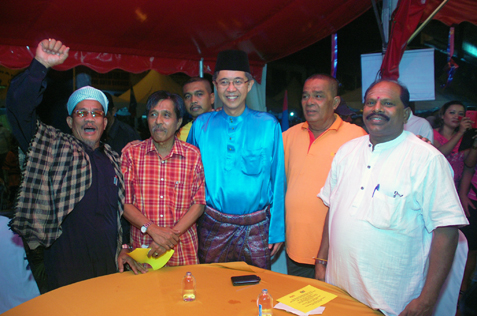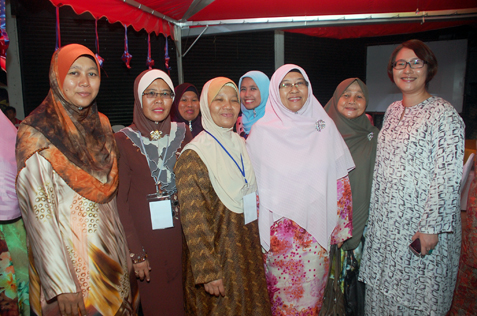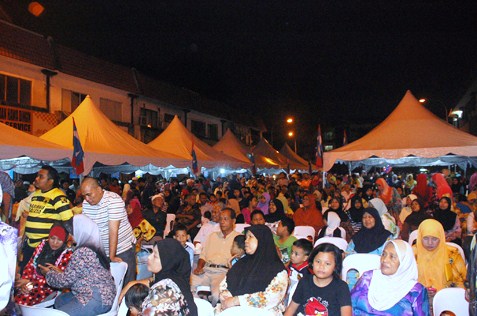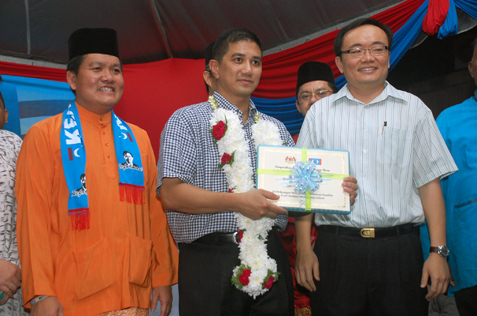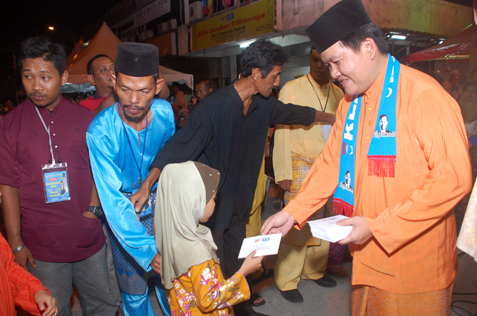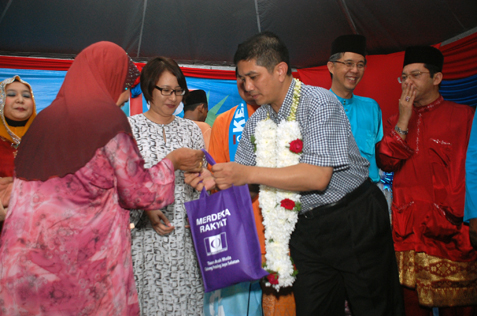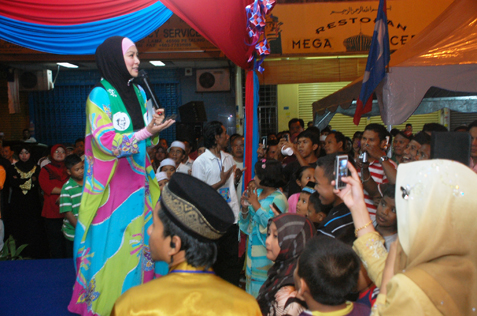 Speaking in fluent Malay, Hee said he was happy to see so many people attended and hoped they would continue to give their support by voting in Pakatan Rakyat (PR) government in the coming election. He said when PR captures the seat of Putrajaya (federal government) it will ease the people's financial burden such as with the abolishment of toll and reduction of car prices.
There was festive cheer all round with the children received duit raya and single parents and senior citizens received food hampers.
The various booths offered plenty of food including char koay teow, roti canai, mee rebus, nasi lemak, roti John and assam laksa.
Among the leaders at the event were PKR deputy president Azmin Ali, PKR vice president and Batu MP Tian Chua, Selangor exco for tourism, environment and consumer affair Elizabeth Wong (Bukit Lanjan state assemblyman) and Selangor legislative Deputy Speaker Haniza Mohamed Talha (Taman Medan state assemblyman).
Popular actress-singer Abby Abadi who joined PAS recently was the special guest and she obligingly posed for photos for her fans.