Make a date on 30/9 @ Pengerang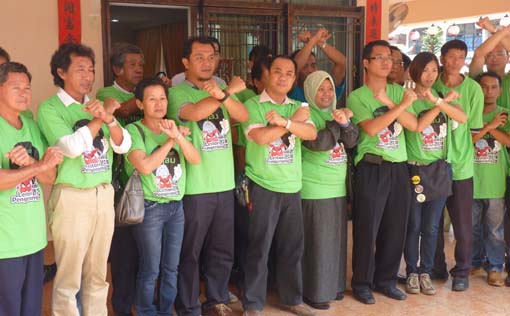 Acting head Of Himpunan Hijau and advisor to the working committee of Himpunan Hijau Pengerang Thomas Fann, has invited all concerned members of the public to attend the last big rally in Pengerang on 30/9.
Chairperson of the Organising Committee for Himpunan Hijau Pengerang Anis Afida informed that the big rally on 30 Sept at Pengerang from 10am to 12 noon is to show that NGOs are standing with people of Pengerang and the rally is to draw the attention of the public to that fact.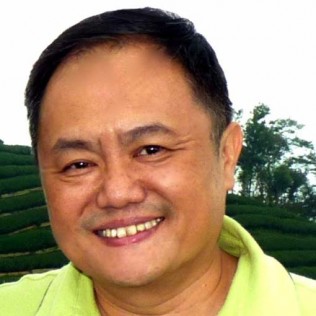 Fann listed three things to draw people's attention to:
This is a land grab by the government. The RAPID project needs only 6,424 acres but the government, through the Land Acquisition Act wants to acquire 22,500 acres of land from the people. Why does it need so much land if it is not a land grab?
It is a case of loss of livelihood for more than 1,000 fishermen and farmers. Though they will get compensation, the compensation is not sufficient to sustain the m without the means of earning a living. The amount of compensation is still being negotiated but so far, it is far short of what is enough to sustain them for a year or two.
The adverse effect on the environment. Apart from  affecting the lobster spawning ground and dugong habitat, the long-term hazardous effects of the petro chemical plan is still unknown but what we do know is that some of the foreign companies coming to build their plants have been rejected by their own countries. One case in point is Poh Kuang of Taiwan.
The rally hopes to attract 10,000 people on 30 September. The committee expects people from all over the country. Suhakam expects to send representatives there and the Bar Council would send monitors to observe the rally.
When CJMY asked why there was need to participate in such rally, Mr Fann explained that "today in Malaysia, because we are all better informed, we want to stand together with the local communities who face problems to get their voices heard."
Fann added, "Just like the previous two cases of the Anti Lynas plant at Gebeng and Bukit Koman, it is important that the government considers the impact on the people and environment before embarking on such a big project."
Compensation to the affected residents  is phase by phase. The first phase compensation is for 292 lots. Only 33 have been accepted the government's offer of compensation. Out of this, 16 have received their vouchers.
Due to the limited parking space, people are encouraged to go by bus. For more information, members of the public can contact the hotline 019 7575 652 or the website.
Related videos:
1.Pengerang: Penduduk mahu pertahankan pusaka 
2.Pengerang: Impak Rapid ke atas socio-ekonomi penduduk
3.Pengerang: Pengambilan tanah tidak ikut prosedur
5.Pengerang: Penduduk Fasa 1 diminta pindah
6.Pengerang: A fast disappearing community
7.Pengerang: Nelayan didakwa ditipu
8. Pengerang: Government must review PIPC