Education is priority in Penang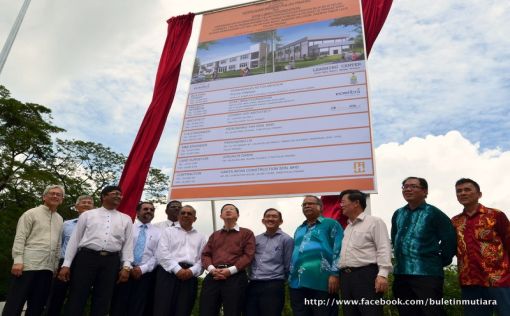 Education is important, and so is health. Being aware of this, the Penang government, has set up the Penang Learning Centre (PLC) and the Penang Badminton Academy (PBA) located at Kampung Buah Pala, Gelugor, Penang.
The official launching ceremony was held on September 27, 2012, with the presence of Penang Chief Minister Lim Guan Eng and state officials.
Also present were Kalimullah Hassan and Lim Beng Choon, representing ECM Libra Foundation.
ECM Libra Foundation is financing in full the contribution cost of the building, estimated at RM4 million.
In his launching speech, Lim informed that the PLC and PBA project will take 18 months to complete and the project will occupy 2.9 acres of state land.
There will be a library, seven classrooms for tuition and languages classes to be conducted. The PBA will have 6 – 9 badminton courts, including a canteen.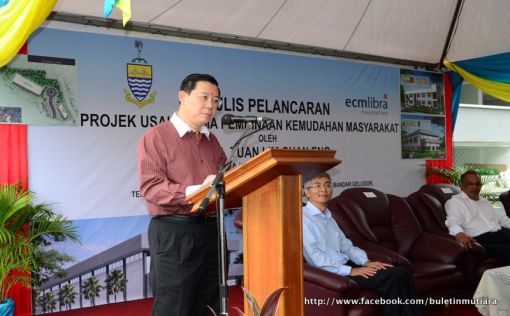 Lim said that the PLC and PBA will become a community that provide weak and under-privileged students, an opportunity to seek tuition and learn new languages (including foreign languages), and at the same time, to take an interest in badminton.
On the other hand, parents who send their children to PLC  to learn, can go for a play of badminton while waiting for their children to finish their studies.
According to Lim, this project marks the first library in the state to be build by the PR government and the first Penang Badminton Academy. I
t is part of Penang's continuous effort to turn Penang into the preferred destination to live, learn, work, play and heal.
Acknowledging the fact that education comes under the Federal government, to ensure that Penang will not be left out of the best educational facilities, the state government has adopted the three tier approach at the top level to attract private institutions of higher learning whether they are top international schools or top international private universities.
They are:
The selection of Penang by Asian Women's Leadership University (AWLU) run by Smith College, the premier women college in the US
Establish the Penang Science Council (PSC) to transform Penang in a centre of excellence for science and technology.
To provide remedial for weak children. Voluntary teachers will be sought to assist in this.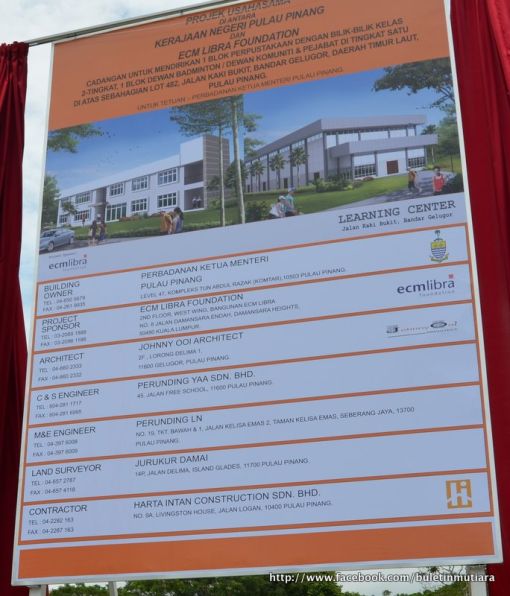 Lim hoped that with this project, Penang will attain its aspirations of becoming an international and intelligent city that is clean, green, safe and healthy. The PBA too, he hoped, will create interest in badminton to help Penangites become another 'Lee Chong Wei' (Badminton star Lee Chong Wei is from Penang).
 All pictures are taken from the Facebook of CM Lim Guan Eng