Dancing at 1Malaysia Mooncake Fest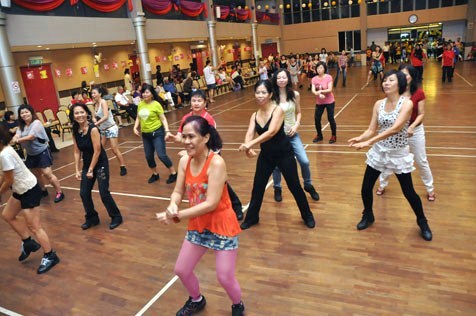 The 1Malaysia Mooncake Festival held at the school hall of Yuk Chai Primary School in Taman Megah, Petaling Jaya recently attracted a multi-racial crowd of over 500 people from around the neighbourhood for a multi-cultural celebration.
Unlike the normal mooncake or lantern festival, the event saw a line-up of dances featuring line dances, poco-poco, dikir barat and Indian cultural dance.
It was a sight to behold when everyone, dancers and guests got up and danced in a fun, festive atmosphere and celebrating the mooncake festival together in the true spirit of 1Malaysia.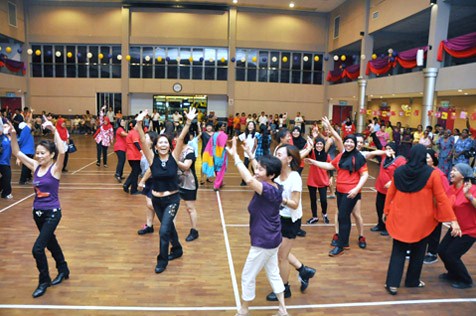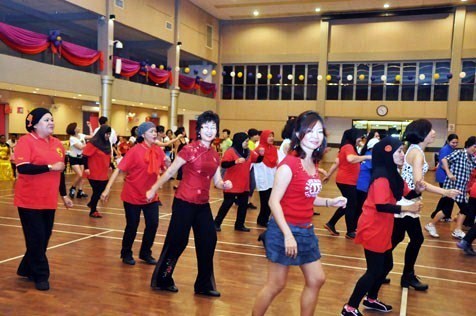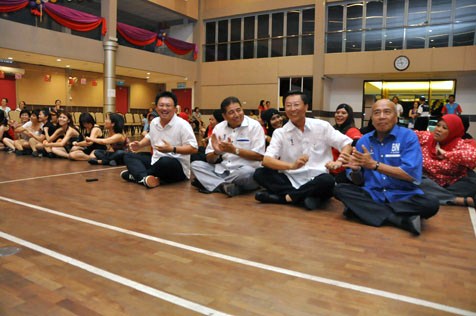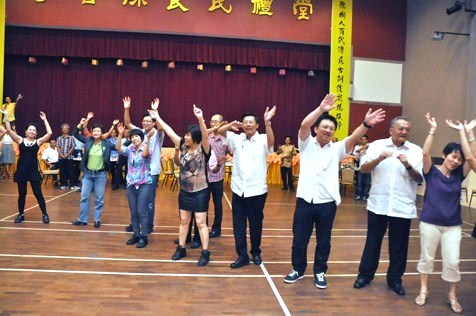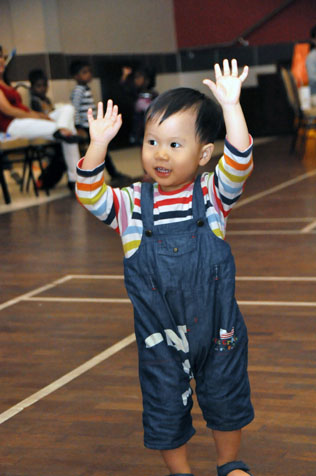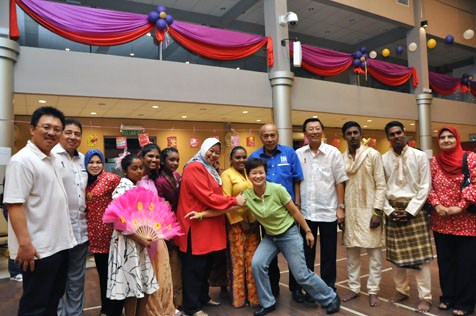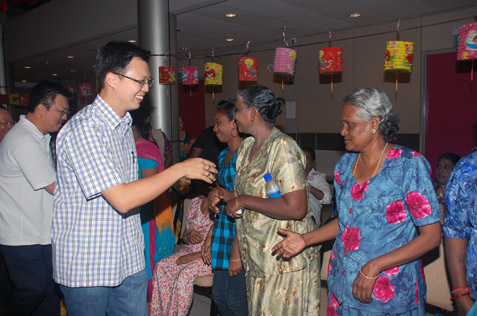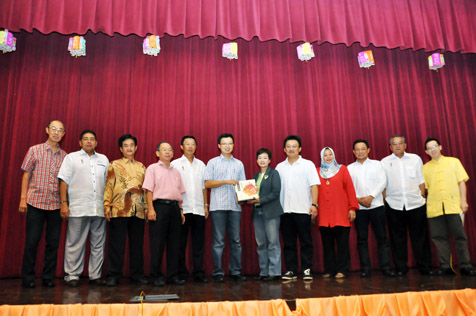 The line dancers led by Christine Wong Yoke Peng started their performance since 5 pm and were joined by other dance groups later in the evening, with the last dance at about 11 pm.
"Most Chinese families would have held reunion dinners on the auspicious day, being the 15th day of the eighth month in the Chinese calendar, but Petaling Jaya folks chose to have the "reunion" together at Yuk Chai School," said organising chairperson Chew Hoong Ling.
Chew thanked everyone present and said she could feel a sense of friendship and unity within the dance as seen on the many happy smiles and laughter on everyone's face.
"This is good for the unity within our diverse community," added Chew who is the president of Voice of Women.
Rukun Tetangga Petaling Jaya Selatan coordinator Shamsuddin Hassan said that there should be more of such event catered for all ethnic groups to strengthen unity which is the ultimate goal of Rukun Tetangga.
The 1Malaysia Mooncake Festival was jointly organised by a few Rukun Tetangga in Petaling Jaya, Gabungan Persatuan-Persatuan Cina Petaling, Petaling Trade and Industry Association and Voice of Women (VOW).
Gracing the event was Agriculture and Agro-Based Industry deputy minister Chua Tee Yong.
Guests enjoyed the songs and dance performances and were treated to traditional mooncakes and refreshments.
The event was also attended by Petaling Trade and Industry Association deputy president Tee Kee Tian and Petaling Jaya Selatan MCA Youth chief Sheah Kok Fah, among others.
While the event received many positive feedback, there were also a few who were unhappy that the usual line-up of programmes for mooncake event like colouring contest, lantern riddles and lantern parade were missing.
According to Chew, the lantern parade was not in the programme due to concerns of leftover wax and mess to the school and the lantern riddle normally in Mandarin was not suitable for the multi-racial crowd.
Chew said that the organisers had taken note of the feedback and hope to improve should they organise it again next year.