Emperor Gods return to heaven on a fiery green dragon
On the 9th day of the 9th Lunar month, the Emperor Gods return to heaven signifying the end of the Vegetarian Festival 2012. Thousands of devotees had gather at the Morib Beach, 70 kms away from Kuala Lumpur to send off the Gods.
This being the year of the dragon, temple devotees have built a 20 ft long green dragon from bamboo and joss paper to ferry the Gods back to heaven.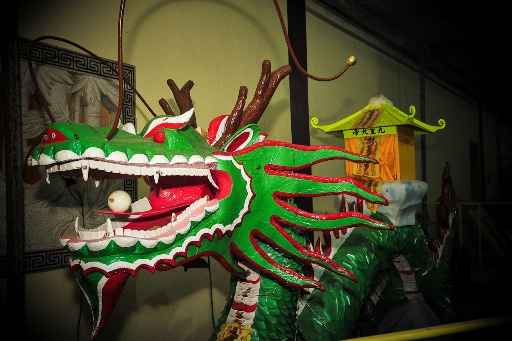 At the beach devotees made offering to the Gods accompanied by fireworks and fire crackers and release "kongming lanterns" with their wishes written on it. 
The "kongming lantern" is named after the lanterns used for air invasion during the times of the 3 Kingdoms in China.