Giving strays a home to stay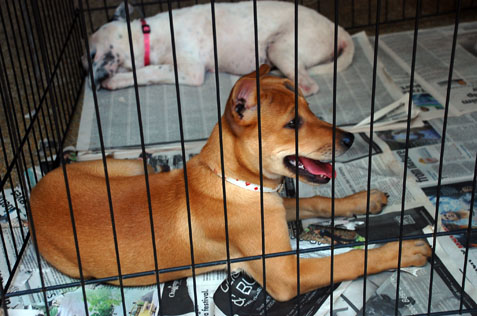 Stray, neglected and abandoned dogs are often seen on the streets fighting over scavenged food in the garbage, causing a nuisance and posing a health hazard (such as rabies) to the public.
Many are under malnutrition,  diseased, injured or sick and their fate unknown with each passing day. And to get rid of them from the streets, they are usually "put down" by the local authorities.
But all is not lost for these homeless dogs as a canine welfare voluntary group, Malaysian Dogs Deserve Better (MDDB), an NGO, is helping them to end their misery and plight.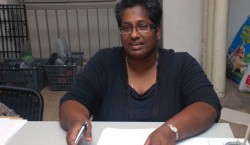 "We rescue these abandoned dogs and find decent homes for them because they deserve a better new life than being a stray, caught and killed," said MDDB founder Wani Muthiah.
"We are not a shelter home for these homeless animals but only a half-way home located in Klang where we provide the food and temporary shelter needed for survival and help to re-home these homeless animals by looking for adoptive parents to take them home permanently."
"We want to find them a good loving home to live a better new life."
Wani said they also look for foster parents to look after the homeless dogs temporarily in their home as an interim gap measure until they are adopted.
She also said it was important to educate the public on the need to spay and neuter their dogs as the problem of unwanted puppies is serious enough.
MDDB's adoption drive is held every third Sunday of the month at Jaya One.commercial centre in Petaling Jaya.
Citizen Journalists Malaysia (CJMY) visited the MDDB adoption drive recently and found a good turnout of dog lovers going through the cages for adoptable dogs of mostly mongrels.
There were also limited breed of other species which were quickly snapped up.
The drive from 11am to 6pm saw seventeen dogs put up for adoption on that day and by 2 pm, three hours later, eleven dogs had been adopted.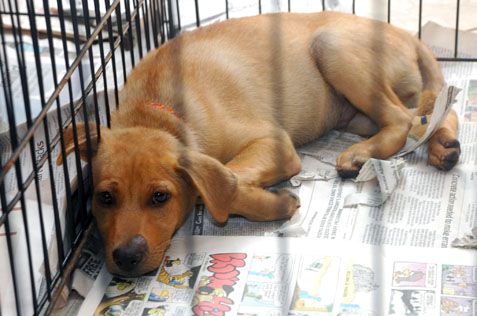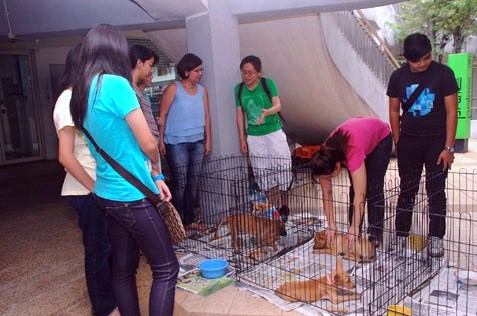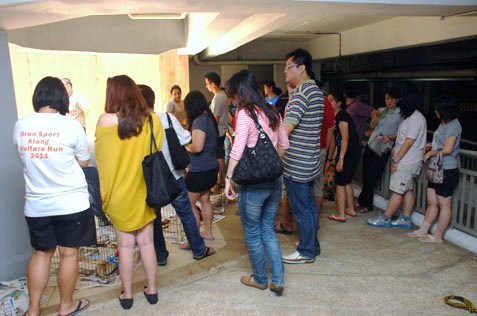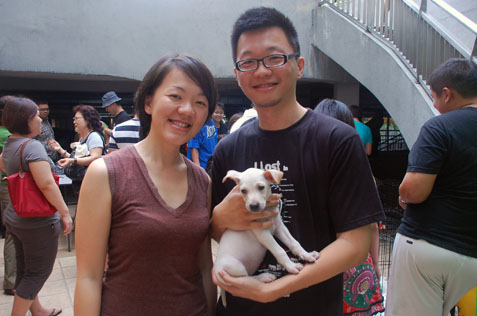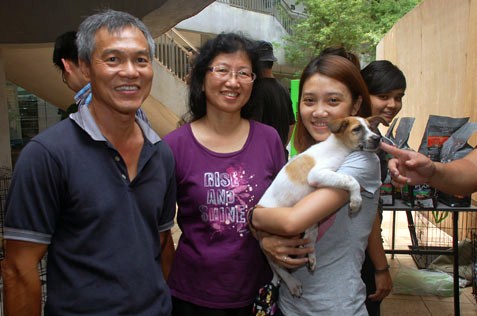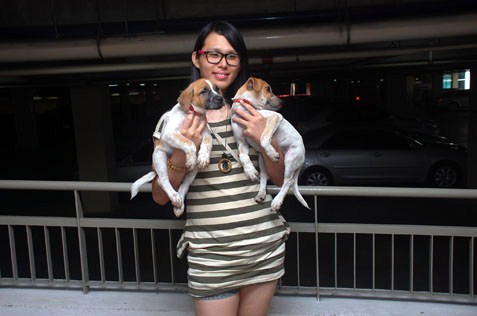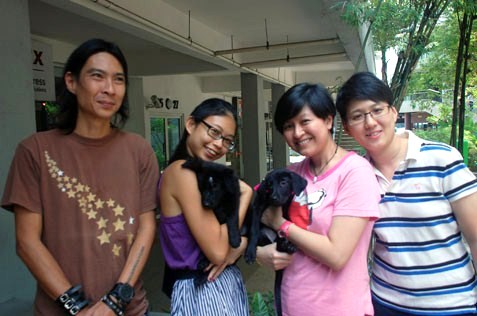 Among the new adoptive parents were real estate negotiator Jeffrey Siah, 27, and his sister Hui Hui who both took a liking to a brown mongrel who now can stay in a safe, loving home under the care of the siblings.
"We love dogs. They're cute and cuddly and we promise to take care of it," said Jeffrey Siah.
Another adoptive parent Elyn Teh, a renovation contractor, said she decided to adopt the 4-month-old mongrel which has been taken care of by her foster parents who were present at the drive.
If you want to adopt a dog, please go to MDDB's adoption drive every third Sunday of the month, 11 am to 6 pm at Jaya One, Petaling Jaya.
Those interested in giving strays a home to stay may visit MDDB's Facebook page and blog for further info.