Bedridden Chandran appeals for urgent donation
In February 2011, V Chandran, 22, was a victim of a hit-and-run which left him with a spinal injury resulting in complete paralysis of the lower half of his body including both legs.
Only child and orphaned at a tender age of 15 with a father who passed away and and a mother who abandoned him, Chandran provided for himself by doing odd jobs.
Since the accident, Chandran has been treated at Penang General Hospital from time to time but was recently warded for the past 2 months.
The Welfare Department has provided Chandran with a wheel chair, bedding materials and an Orang Kurang Upaya (OKU) card.
Unfortunately, he is yet to receive any financial assistance despite being peniless. It is assumed that he will begin to receive aid in December 2012 but no clarification has been given on a specific date.
Temporarily, Bethesda Home, a senior citizen home in Penang has volunteered to house Chandran but may not be able to sustain him for too long as his needs are beyond their means.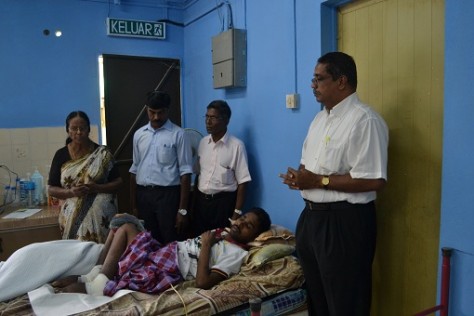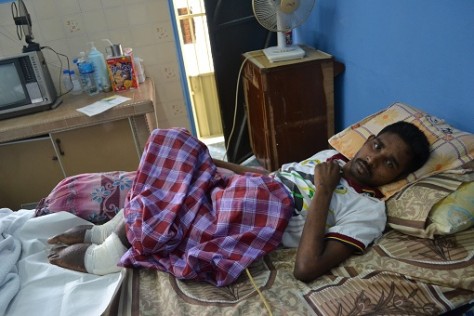 The Penang Hindu Association is appealing to the state government to provide Chandran with a permanenet home and medical assistance he desperately needs.
They are appealing to NGO's, private organisations, well-wishers and the general public for financial aid for his medical treatment and housing, until the federal and state government comes to Chandran's aid.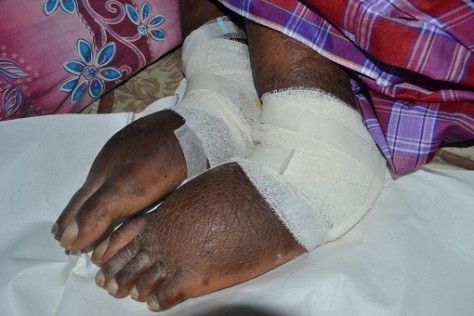 Donations can be made directly to Chandran's Maybank account : Chandran A/L Veswanathan 1072-4609-4233
For futher information donors may contact P Murugiah
Mobile : 016-4449246
Email: [email protected]