Hotels thank top clients and supporters with golf outing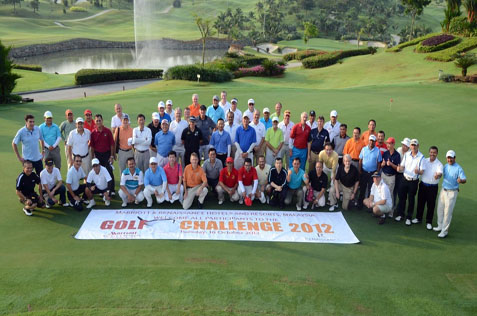 A total of 72 eager golfers teed-off on the greens of the newly reopened Palm Garden IOI Golf Course recently for the Marriott and Renaissance Hotels and Resorts Malaysia Golf Challenge 2012.
The Malaysian Business Council comprising five hotels jointly invited their top clients and captains of industries from the travel, leisure, government and corporate sectors to enjoy a day away from the office for the friendly challenge.
The five hotels were JW Marriott Hotel Kuala Lumpur, Marriott Hotel Putrajaya, Marriott Resort Miri, Renaissance Hotel Kuala Lumpur and Renaissance Hotel Kota Bharu.
Helped by the great weather and showing great sportsmanship, the golfers played a great match full of friendly and competitive spirit.
"We wanted to combine a most noble cause and at the same time have this wonderful opportunity for us to thank our top clients and regular supporters," said Robert Frager, general manager of Renaissance Kuala Lumpur Hotel and chairman of the Marriott & Renaissance Malaysia Business Council.
"The golf outing enabled us to drive individual competitiveness in a healthy manner and support good causes like the World Food Programme (WFP)," he added.
The day of golf netted RM2,000 in the WFP charity collection drive for Bull's Eye Hole. WFP is a United Nations humanitarian agency fighting hunger worldwide.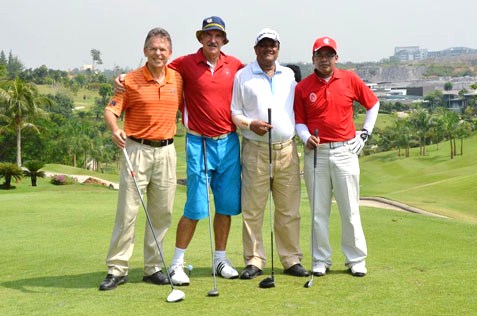 The Malaysia Golf Challenge 2012 is a customer event in line with the forthcoming Marriott's Global Customer Appreciation Week.
There were a good number of sponsored prizes, including a BMW 320i up for grabs in the novelty category for a Hole-in-One, which went unclaimed.
The champion for the Marriott and Renaissance Hotels & Resorts Malaysia Golf Challenge 2012 trophy was clinched by Mohd Hussin Abd Hamid who picked three winners in a special lucky draw.
The four winners will represent Malaysia and will be playing at the Hainan Mystic Springs International Golf Club for the Marriott's President Trophy at Hainan Island in China on November 8-9.
"We are confident they will do us proud and bring the trophy toMalaysia," added Robert Frager.