A tale of 2 tragedies: Bukit Koman and Baram
The Reclaim Sarawak Environmental Rights Road Show with music, dances and video screenings were joined by the folks of the Ban Cyanide Gold Mining Committee  for a night of dailogue, comradeship and exchange of information at the Kwan Yin Temple overlooking the idyllic town of Bukit Koman on October 27th, 2012.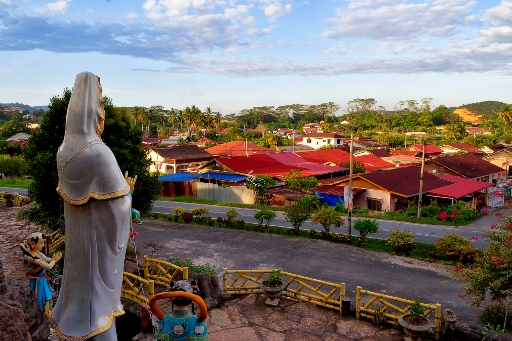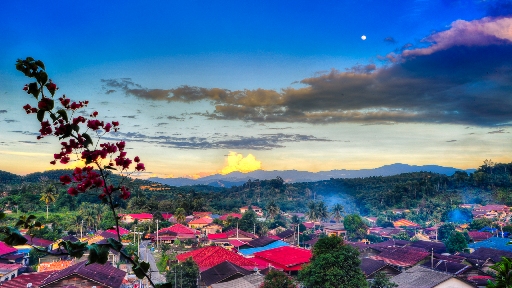 Bukit Koman is located about 2km away from Raub Town and the location of the Raub Australian Gold Mining (RAGM) which uses cyanide in their extraction process since commencing operation in 2007.
Since the plant began operations, it is alleged that Bukit Koman residents have complained of  experiencing health problems arising  from the use of cyanide in mining which has caused skin irritation, skin diseases, breathing  problems and eye irritation.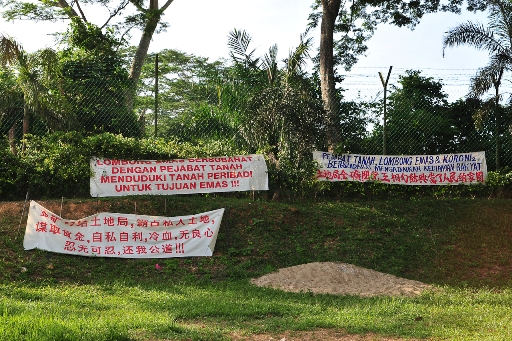 On 2nd September, 2012, a massive rally of more than 10,000 people from all over Malaysia took place here at Bukit Koman to protest against the use of cyanide.
However on September 6th, 2012 the Federal Court ruled against the peoples quest for a Judicial Review of the Preliminary Environmental Impact Assessment (PEIA) submitted by RAGM.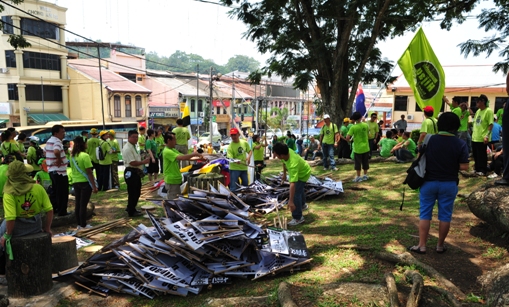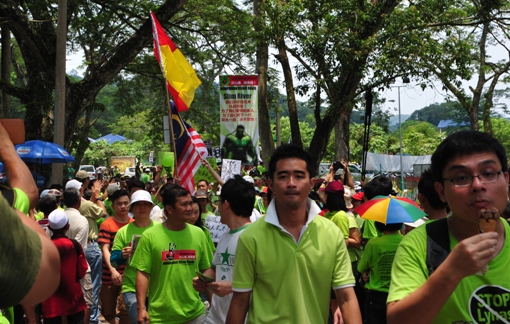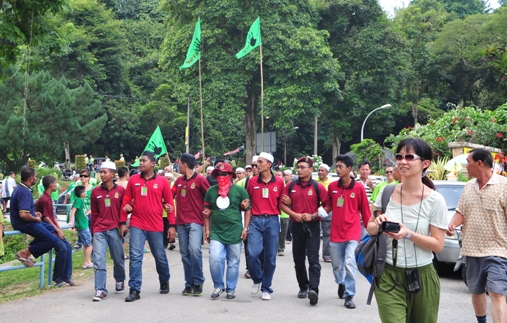 The organisers and main speakers of the Reclaim Sarawak Road Show are Leerang Bato from the Peoples Documentaries, Phillip Jau the Chairman of  Baram Protection Action Committee and Chairman of the Save Rivers Network Peter Kallang.
This is the fifth stop for the Road Show in Peninsular Malaysia.
They have over the week held similar road shows in Kuala Lumpur, Tasik Chini, Pahang. Their next stop would be in Penang.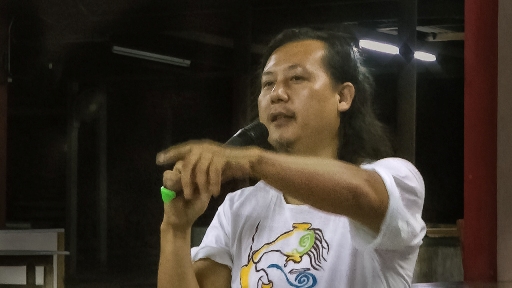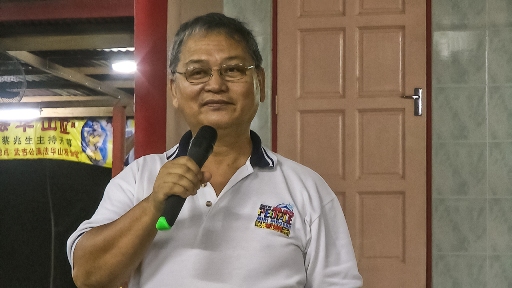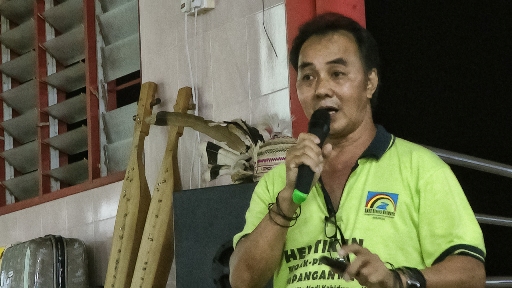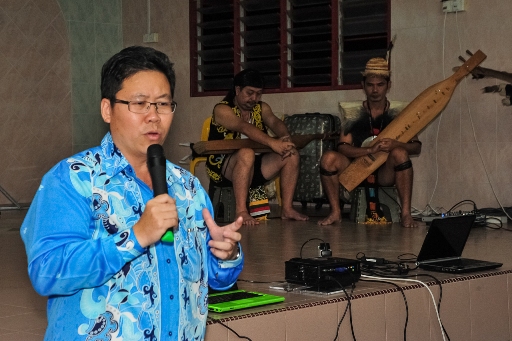 The Baram River is the second longest river in Sarawak.
The indigenous people comprising of the Kayan, Kenyah and Penan  living in the middle and upper Baran region are concerned over the  construction of the mega Baram Dam across the river.
They are fighting for their rights, livelihoods and future in this area.
Upon completion of the dam the homeland of the 20,000 indigenous people living here will be affected.
They would be unjustifiable be submerged and wiping out their source of livelihood.