Delay in roadworks causing huge business losses
Residents, road users and businesses along Jalan Bakawali 49 and Jalan Bakawali 91 are frustrated with the road construction that has been ongoing for three months.
The road works which started on August 27, 2012 was scheduled to be completed on October 1, but now it has been rescheduled to November 15.
Citizen Journalists Malaysia (CJMY) spoke to a few business owners who expressed their doubt as to whether the project will be completed on time.
According to Johor Jaya assemblyman Tan Cher Puk, the project together with the construction works at Jalan Rosmerah Utama, was to address the flooding problems in the area.
Both projects costing RM760,000.00, were tendered by different contractors.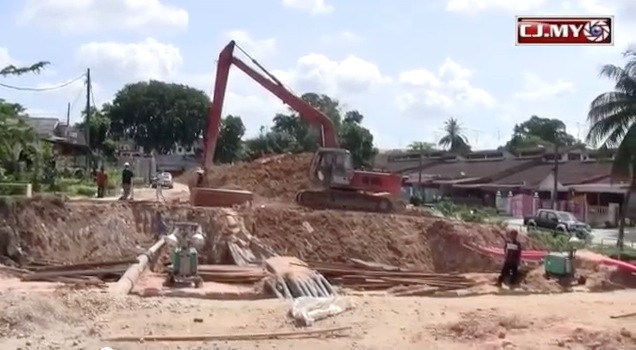 Tan said he was very disappointed with the contractor for Jalan Bakawali 91 and had decided to get the Mentri Besar to blacklist him.
CJMY spoke to a few businesses in the affected area and all of them said there was a huge drop in their businesses.
The business owners claimed that they were experiencing a drop in business from the range of 20 to 80 per cent.
The main problem highlighted by the business owners was the inexperience of the contractor, and the inefficiency of the workers.
At times, according to business owner Tan Kwee Hua, there is only one worker working.
Other times a few workers were be working, while others are standing idly around.
Anthony Lee, assistant to Tan Cher Puk, said with the coming of the monsoon season, he doubts the project can be completed on time.
Video by:  Christine Leong, Citizen Journalists Malaysia