Fast growing Amber Chia Academy turns two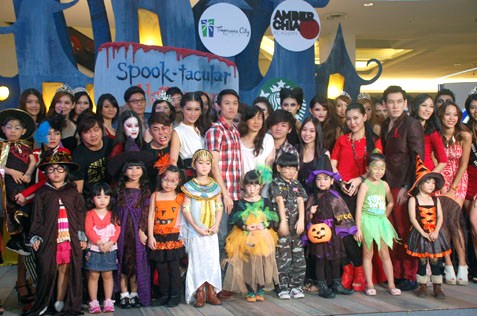 Amber Chia Academy (ACA), a modelling and makeup school celebrated its 2nd anniversary last Sunday, at Tropicana City Mall in Petaling Jaya.
The second birthday party was nothing short of a spectacular showcase of a Halloween-theme make-up presentation, songs performance and a Walk of Fame staged by current students and alumi from ACA.
"Today is our second anniversary and we are very happy and proud to have produced a lot of model search winners and pageant titleholders who were born from ACA," said Amber Chia Academy founder and principal Amber Chia.
"I almost lost count of the numbers. There are more than 50 of them and come from our four academies. They really made me feel like a proud mother who has seen her child grown up so fast and achieved so much in the two years.
"This is amazing and I look forward to many more years of success for ACA!" she added.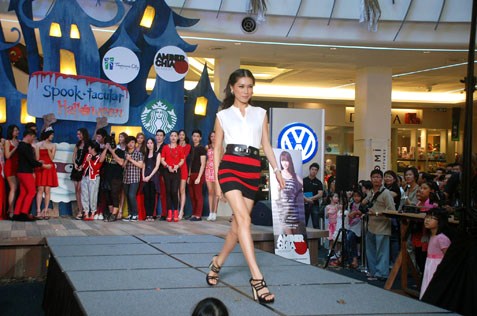 The showcase started with multi-talented multiple award winning recording and performing singer, Shruthi Jayashankar, an alumnus of ACA, who took to the stage where she belted out two songs –  Adele's "Rolling in the Deep" and her very own soon to be released single "Hey" from her new album which had the audience seemingly captivated.
The kids fashion show graced by 15 kid models dressed in their favourite costumes was really fun. They strutted on the runway with ease and confidence, displaying their young talent and modeling skills and melted the hearts of the audience.
The makeup presentation saw 10 adults modeling students showed off their faces painted with scary Halloween makeup done by current makeup students as convincing vampires, ghosts, zombies, witches and dolls to the frightful delights of the audience.
The reigning winners and title holders of various models searches and beauty pageants of last year and this year who are alumni of ACA were acknowledged for their achievements and accomplishments when they went on stage to take the Walk of Fame.
They include the winners of Miss Malaysia World 2011, Asia Model Festival Awards New Face Model Search Malaysia 2011, Jaspal Fashionista Search 2011, Eco Model International Search 2011, Miss Malaysia Model of the World 2011, Amaze International Model Search 2011, Mr Ubermen Malaysia 2011, Miss Selangor Kebaya 2011, Miss Wilayah Kebaya 2012, Roxy Model Search 2011, Paparazzi Model Search 2012, Miss 1Malaysia 2012 and Miss Malaysia International Model of the Year 2012.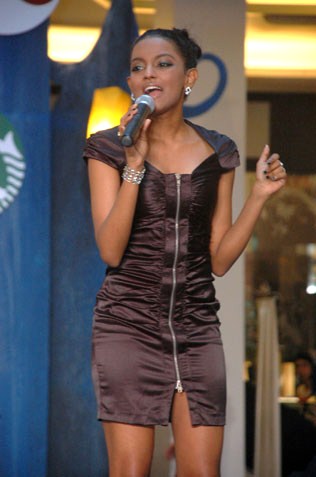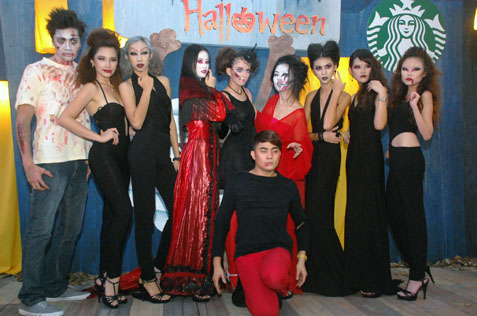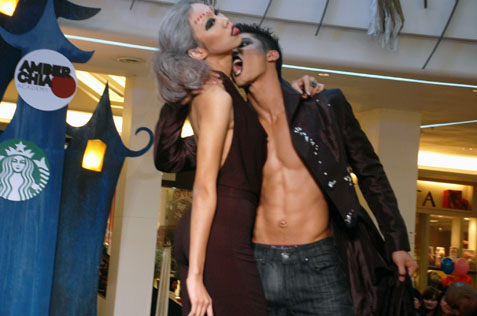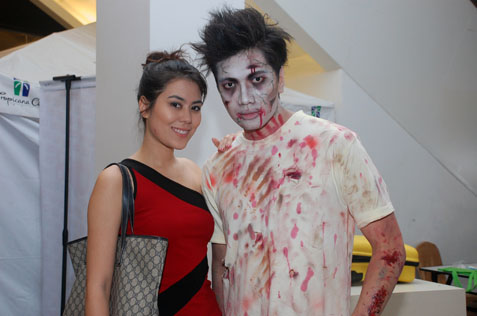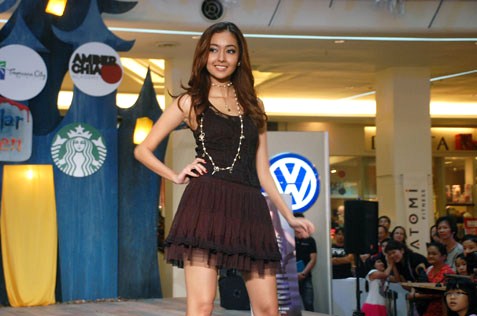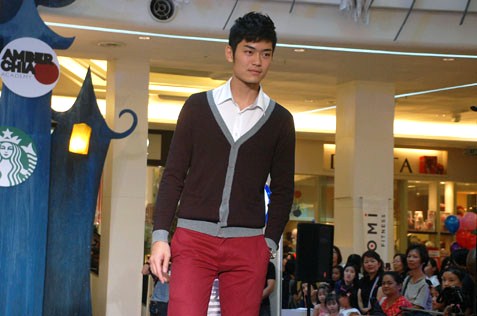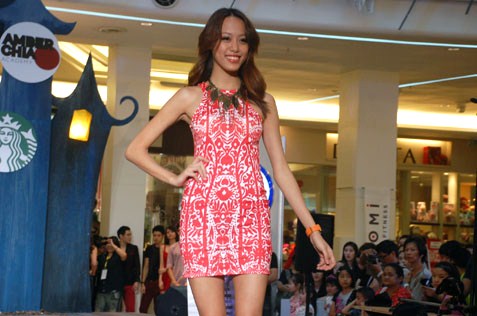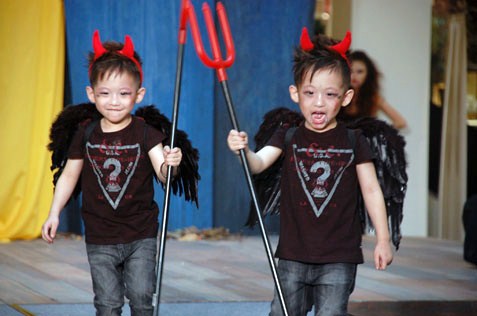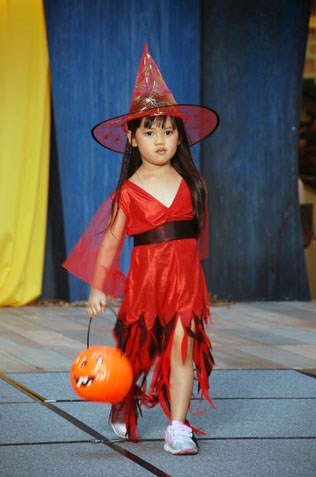 Established in August 2010, ACA offers courses in modeling, makeup, nail art and photography.
"In the two years we have over 600 students in our four academies and this is what we are very happy about. We are also very happy to tell you all our students are doing pretty well. Every time when I see them on the runway I feel very proud and also of course this is all about teamwork. Everyone of us here in ACA puts in a lot of effort and do a great job," Amber Chia said.
"I am happy to see the kid models on the runway doing very well and the parents told us that their children have gained more confidence. Their kids were crying when they initially attended the training classes and they are now enjoying the stage so much. I can't believe that."
Amber Chia said there are plans to open more branches in the near future.
"Right now we are looking at Johor Bahru and East Malaysia but we haven't found the right partner yet. We are searching for the best location and someone who can run for us.
"My dream is to make Amber Chia Academy to become Amber Chia College in five years time. So I have three more years to go and that's my challenge as well. We are working with a number of colleges and universities for certain beauty and fashion courses."
There were no lack of sponsors for the occasion. Guests were treated to free flow of Kronenbourg 1664 beer and sushi by Sushi Tei. Other sponsors included Dreamz Bakery, Max Apparel Solutions, Joe High Heels and Tropicana City Mall.