All tuned up for Miss Hypertune 2012/2013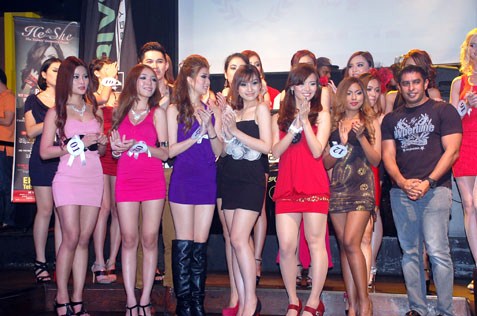 Fifteen finalists for the 2012/2013 Miss Hypertune pageant were announced after they survived the elimination rounds during the semi finals of the model search contest at Mist Club on Saturday November 3, 2012.
They will compete at the grand finals on November 10, 2012 to determine who takes the crown for the Miss Drive M7 Hypertune 2012/2013 title.
"These girls began their journey of Miss Hypertune 2012/2013 from the first month of audition in September this year.
"They had gone through their learning experiences in the past one month of activities including photo shoot and dancing classes and perfecting their skills and talents as they continue their journey into the grand finals.
"Today they are shining brightly on stage and I am really proud of them," said model and actress Sabrina Quigley Chin, founder of HE & SHE Management, the pageant main organiser and one of the judges for the pageant.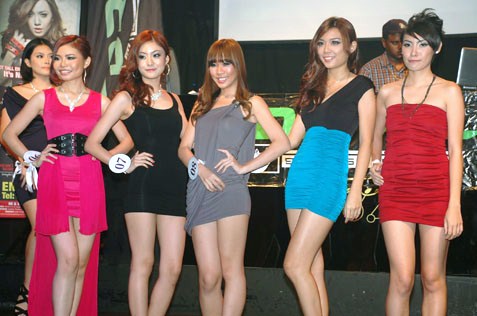 Other judges included Miss Malaysia World 2011 Chloe Chen and Malaysia's top male supermodel and 2011 Asia Best Model Awards winner Wilson Tan.
Emceed by Sofea, the 24 semi finalists put on a splendid show with their sparkling and exotic group dance performances which drew loud cheers and applause from the audience.
After introducing themselves, they graced the catwalk in an exciting fashion showcase that kept the audience fired up with their scintillating fashion wear and styles.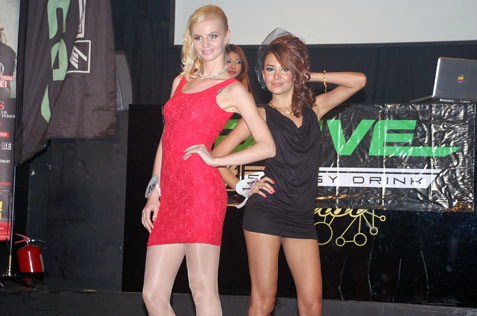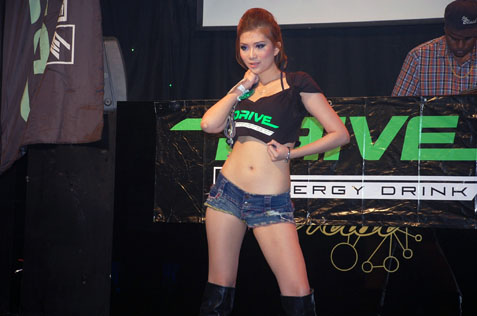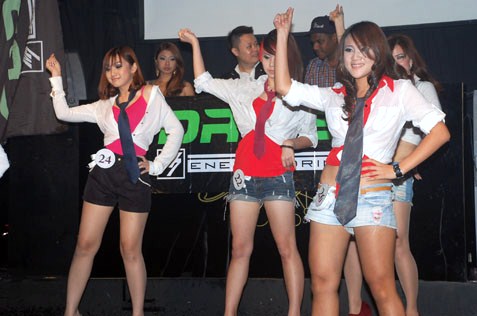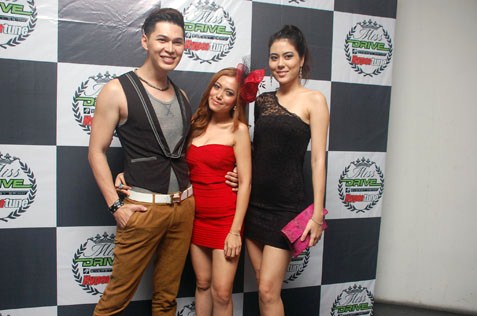 A local version of the Gangnam Style dance phenomenon music video which starred the cast of all the semi finalists and including Wilson Tan, Sabrina Quigley Chin and Sam Insanity was launched and shown on a screen.
The 5.17 minutes music video entitled Miss Drive M7 Hypertune 2012/2013 Oppa Gangnam Style was a hit with the appreciative audience who gave a big thumbs up to all the girls who got the chance to act before the camera and proven themselves.
"We are very proud that our pageant is the first in Malaysia to give such opportunities and appearances for our semi final contestants," said Sabrina.
The Miss Drive M7 Hypertune 2012/2013 Oppa Gangnam Style music video is produced by HE & SHE Management and Catchy Pictures.
TOP 15 Grand Finalists
1.   Angie Lim
2.   Jayce Chin
3.   Cherrie Looi
4.   Ariessa Leanne Lam
5.   Michelle Lee
6.   Stephanie Kuan
7.   Christine Lim
8.   Debbie Tan
9.   Justina Au Yong
10. Laura Patricia
11. Nazanian Ziba
12. Alesia Bylina
13. LydiaLim
14. Lee Shet Li
15. Ee Wen Teoh