Police join SS2 residents for Family Day fun
Police officers from Balai Polis SEA Park in SS2, Petaling Jaya joined the residents for a family day event organised by Rukun Tetangga (RT) SS2B on Saturday November 3, 2012.
Over 200 parents, their children and about 20 police officers enjoyed a fun filled day of telematch games and camaraderie in a family friendly and fun atmosphere at a field in Jalan SS2/34.
Station chief OCS Inspector Gunam Resul said this was an opportunity to strengthen the bond between the residents and police.
"This is a good event because it encourages close interaction between the police and the community we serve," Gunam said.
"We want to be closer to the community for more effective crime-fighting and ensuring a safe environment for everyone in the neighbourhoods."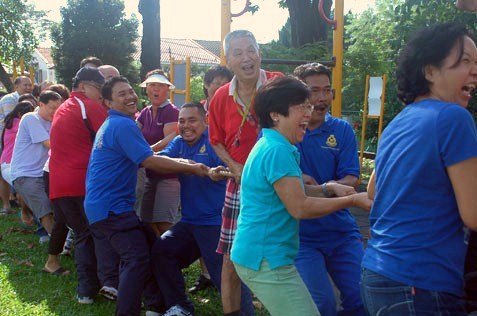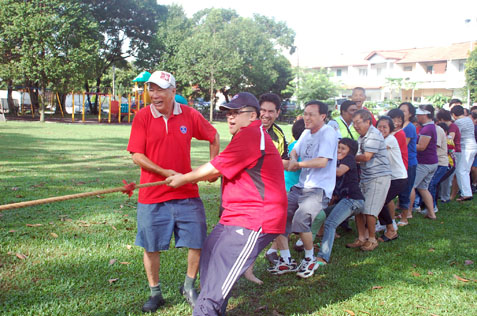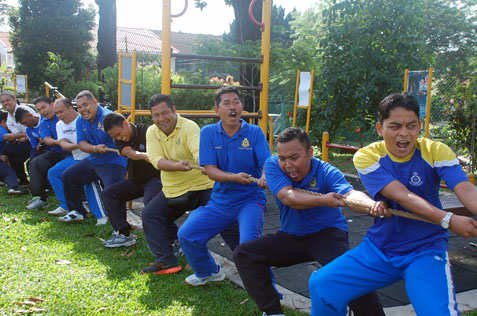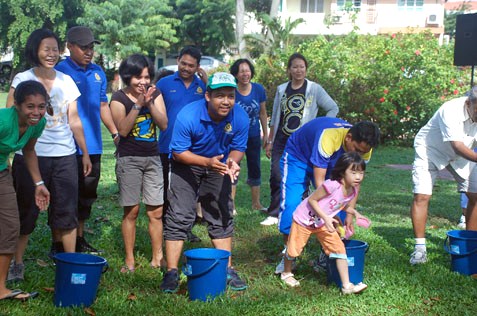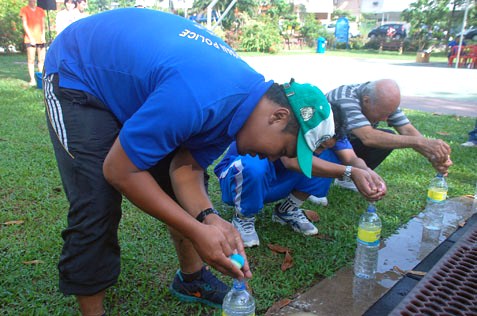 The SEA Park police station is one of six police stations in the country which won the Anugerah Emas Balai Polis Cemerlang MCPF this year for best community policing.
Rukun Tetangga SS2B chairman Willie Tan Kim Tun said the Family Day event was aimed at fostering family and community ties and we have invited the police from Balai Polis SEA Park as a positive way for residents to get to know the police officers up close.
"This year we focus on promoting healthy lifestyles and that's why you see we have a host of fun outdoor games and activities for everyone and a health check for blood pressure and blood glucose conducted by Voice of Women.
Guest of honour at the event was Majlis Bandaraya Petaling Jaya (MBPJ) councillor for SS2, Tony Cheong who said he supported the initiative by RT SS2B for bringing the community together.
"The RT SS2B is the most active in SS2 areas. They work very closely with MBPJ and have built a very strong community with residents looking after each other," said Tony Cheong who pledged RM2,000 from his councillor's allocation to RT SS2B for organising the event.
Former Damansara Utama state assemblyman Lim Choon Kin, Rukun Tetangga Section 21 SEA Park chairman Gan Keng , Voice of Women president Chew Hoong Ling and Beautiful Gate Foundation for the Disabled executive director Sia Siew Chin also attended the event.