Khalid Ibrahim: People are the owners and shareholders of the state
The DAP Dream Machine made its debut at the Majlis Perbandaran Petaling Jaya car park on the evening of November the 10th, 2012.
Menteri Besar of Selangor Kahlid Ibrahim,  was  on hand to speak to more than 300 PJ folks who have braved the heavy rain to  be there to view the 12 wheel trailer mobile stage which the DAP has called the Dream Machine.
The event started only at 8.30 pm due to heavy rain and for the first hour it had to be held indoor inside the Civic Centre.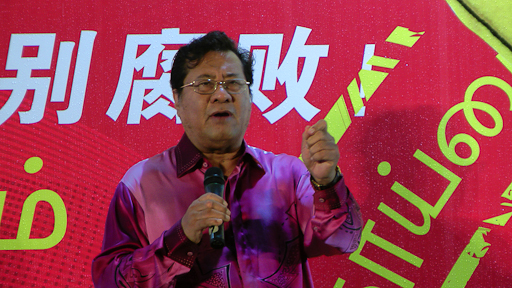 In this video, Khalid speaks about the need for the government to be transparent and responsible to the people who are the owners and shareholders in the State.