Image of Virgin Mary appears at Subang Jaya hospital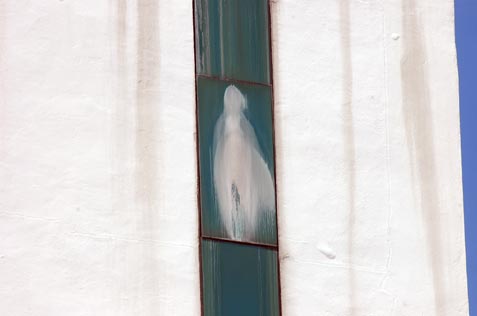 An image on a window glass pane that many Catholics are convinced to be Virgin Mary continued to draw huge crowd since its reported sighting on November 9, 2012.
Its appearance on a window pane on the seventh floor of Sime Darby Medical Centre (formerly Subang Jaya Medical Centre), a private hospital in Subang Jaya, has attracted thousands of Catholic faithfuls who came daily to pray, sing hymns and light candles as well as curious onlookers from different faiths on this rare supernatural phenomenon happening in Malaysia.
It is believed that this is the second apparition of Mary to appear in Malaysia. The first apparition of Mary was reported in Keningau, Sabah in June 2007.
A retiree Alex Nathan, 58, who was at the hospital for the third time said the image look very similar to Mother Mary.
"I was really struck by the image the first time I saw it because it looks so similar to Mother Mary. And the image appearing on all places in a place like this in a window glass pane so high up, its really amazing!" said Nathan, a Catholic.
He said: "It is some thing that comes from inside. The minute you see something like that, you are already attached to it so that's basically the feeling that I got. For me the message has been only one and very simple – that many of us has lost the sense of pray in our faith, so it's telling us to go back to pray.
"That's the message I can see from this whole thing and it is good when you look at the people coming here and that's exactly what they are doing. The message is pray. Go back to basics. Keep praying because the world is in real trouble with all kinds of problems so we need to pray for peace to the world."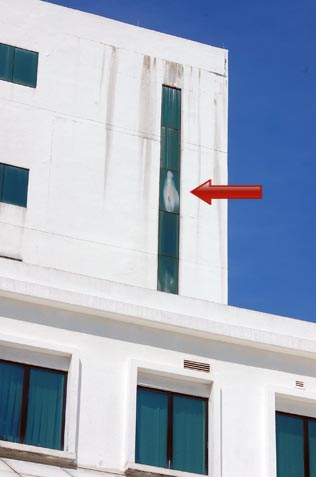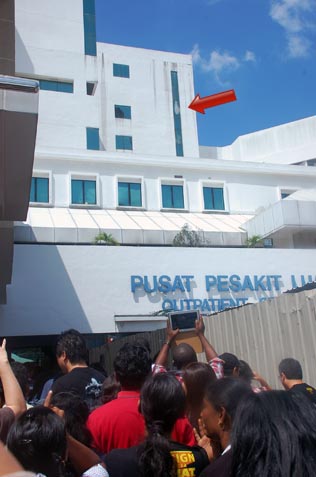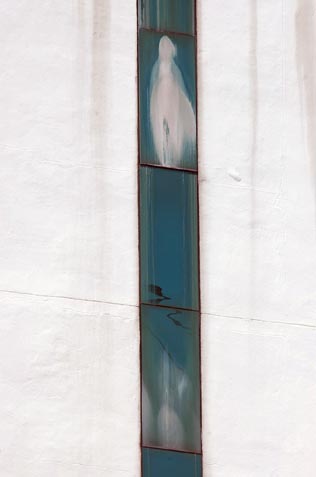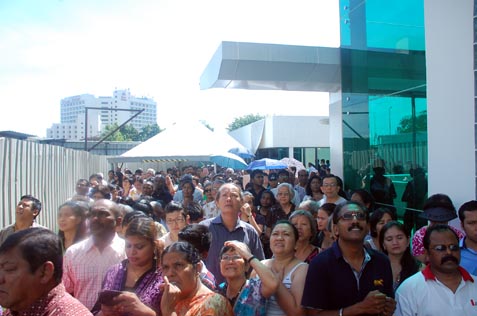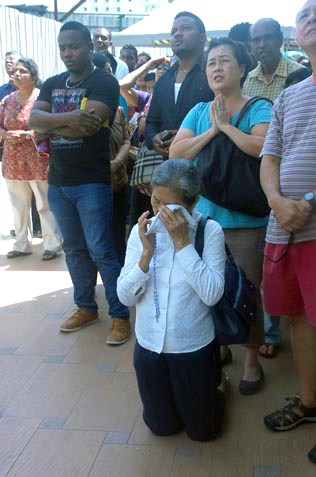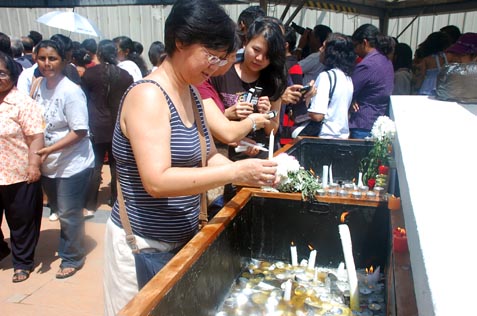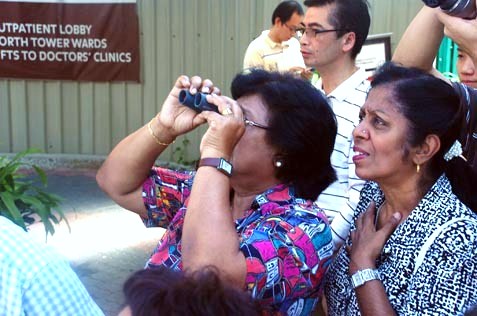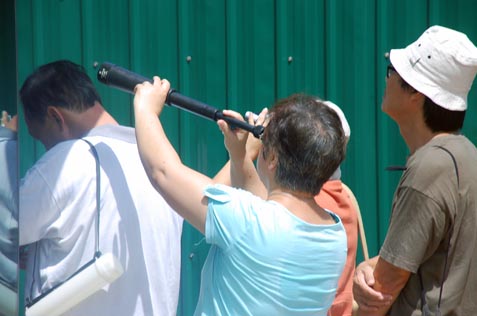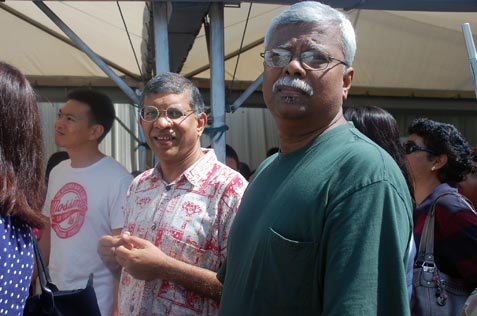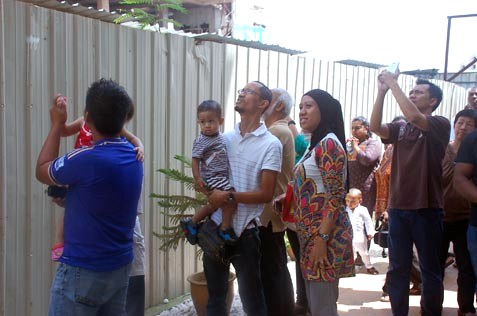 Another Catholic Antoine Andrew, 57, retiree said it was a heart-touching image.
He said: "It's the faith that is really important here. Even if the image is there but if your faith is not there, you will not accept it. But if your faith is there, even if there is no image, you will see the image, and this year being the Year of Faith, I think there is something that is related to this image.
"The faith is on the decline among the believers and this image somehow sent the message that we have to go back to our Catholic faith and Mother Mary is the centre of faith. She is the mother of Lord Jesus and she has always lead our believers to her son which is the Savior.
"Her appearance in the Year of Faith may be a sign that she is asking us to go back to our faith. People are falling sick. Nowadays you hear all kinds of sickness and diseases affecting people and somehow this image of Mother Mary appearing in this medical centre, it's telling us to go back to your faith and you'll find a cure for it."
John Lim, 55, also a retiree said: "It's all in the belief. There are some who asked me "Why you go there? It's just a painting". To me, it all depends on how you are touched by the image. I believe the image because in the past Mother Mary had appeared in different countries sending messages for us to pray for world peace and for everything good."
It was reported that the Church of St Thomas More in Subang Jaya had written to Sime Darby Medical Centre which granted permission for the hospital glass pane to be removed and to be taken to Church of Our Lady of Lourdes in Klang for testing by theologians and religious authorities.