The Green Walk has taken on a life of its own
The line of green stretched for more than 1.5 kilometres outside of Bentong enroute to the Hot Spring, 18  km away,  along the old Bentong Kuala Lumpur road on the morning of the 9th day of the 300km Green Walk.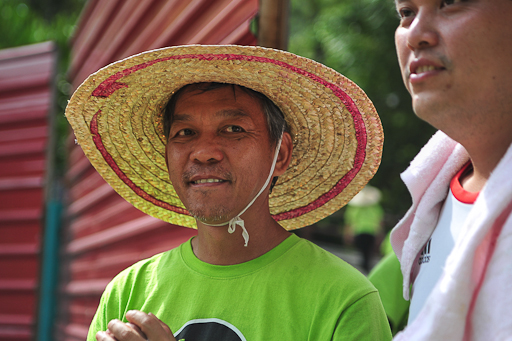 When Wong Tack planned to walk 300km alone from Kuantan to Parliament in Kuala Lumpur, he could not have imagined the tremendous amount of public support he has garnered from the Malaysian public.  Taking the lead in the walk from Bentong to the Hot Spring on the November 21, the line of green behind him took more than 15 minutes to clear the huge signboard which says " Selamat Datang ke Bentong."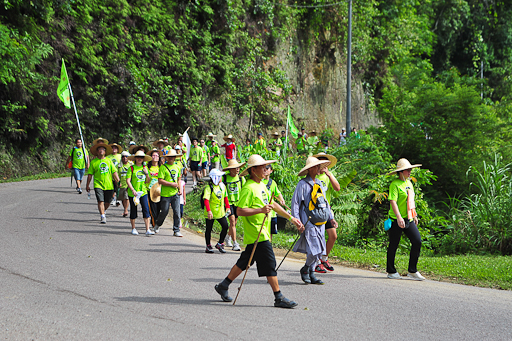 Evidently, the Green Walk has taken on a life of its own.
The Green Walk has been well received by villages and towns along the 300km route.  Malaysians from many other parts of the country are also participating in the walk.  Many just came  to provide financial and logistics support for the participants.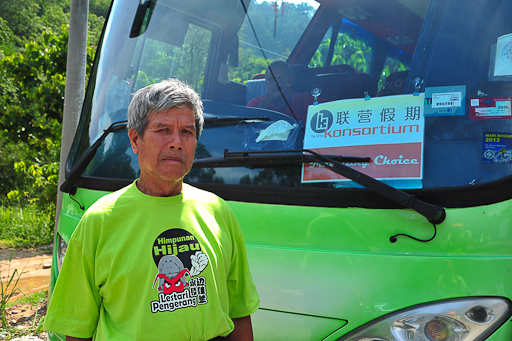 Cheh, age 71 came all the way from Simpang Renggam in Johore with a bus load of 25 people from various parts of Johore, just for this leg of the walk.  His entourage  arrived in Bentong the day before and after this morning's 18 km walk, they will be going back home.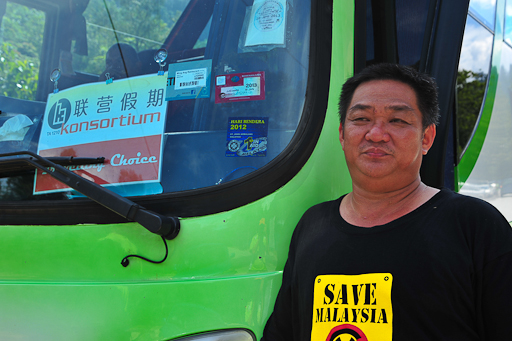 Siew, age 48 had taken part in the walk since day one, travelling almost on a daily basis with 4 friends  from Jelebu in Negri Sembilan.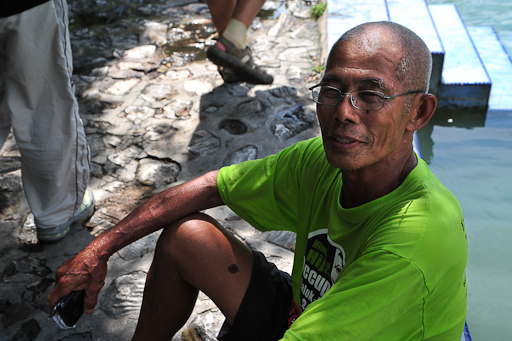 Wan, age 69 has  been walking for 9 days and on day one  he walked barefooted.  Today, he is taking a rest to enable his sore and blistered foot to recover.  He is adamant on reaching  Dataran Merdeka at the end of the 300km journey.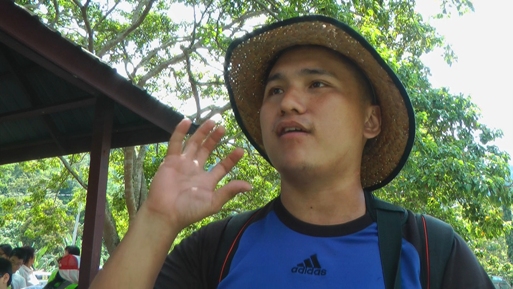 In the above video, CJMY spoke to Wong Kin Hooong, the chairman of the Bukit Koman Anti Cyanide Committee at the Bentong Hot Spring.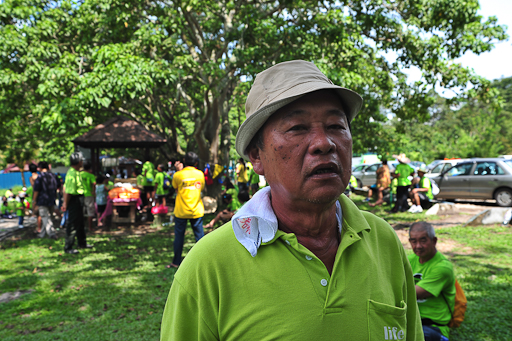 Bukit Koman  is located 36 kilometres from Bentong and  is home to the Raub Australian Gold Mine which uses cyanide in its gold extraction process.  Villagers from Kpg Bukit Koman which is just at the doorstep of the mining company have complained of skin irritation and related diseases since the mining company started operation a couple of years back.  The villagers have been protesting for the past few years  to deaf ears from the Ministry of Health and the Federal Government.