PKR Selva: Rajapaksa unwelcome to Malaysia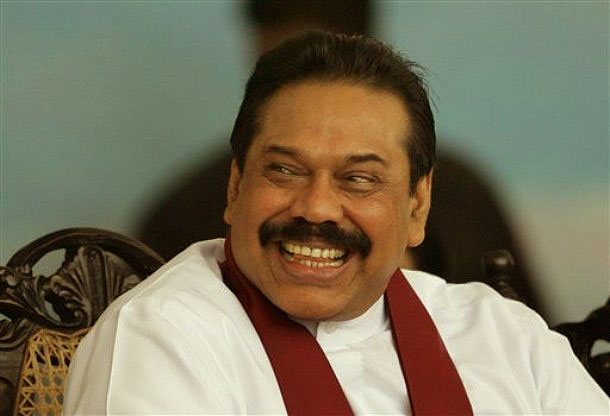 "BN Government does not respect the feelings and sentiment of Tamils in this country by extending its invitation to Sri Lankan President, Mahinda Rajapaksa," remarked PKR Johor representative, Selvakumaran at a brief press conference today at PKR office at Bandar Baru Uda.
"Rajapaksa is wanted for his numerous war crimes against Tamils in Sri Lanka and we sharing the same sentiment as Malaysian Tamils are against his visit to Malaysia.
"If the present-day government still adamant in extending its invitation to Rajapaksa, I am sure that the Tamils here will surely reflect their dissatisfaction towards BN in coming election.
"This is going to a very expensive mistake to be committed by Najib," warned Selva in the press conference attended by 30 over representatives from various Indian organizations in Johor Bahru.
President of Sri Lanka, Mahinda Rajapaksa is scheduled to visit and participate in the 8th World Islamic Economic Forum which will be held from 4th to 8th December at Persada Johor International Convention Centre in Johor Bahru.
"Not only Tamils in Pakatan Rakyat are not happy with his visit, but also those in BN especially leaders in MIC too have expressed their dissatisfaction over Rajapaksa's visit. Regardless of political beliefs, we will stand united in this matter and are planning to stage a mass rally against his visit in Johor Bahru on the 2nd December 2012.
Many prominent MPs from Pakatan and human rights lawyers has agreed to take part in this rally", he added.
Rajapaksa earned wrath of Tamils all over the world and come under scrutiny by the international community over allegations of human rights violations against ethnic Tamil Sri Lankans and on his role in ending the three-decade Tamil-Singhala conflict in Sri Lanka where he was believed to be responsible in the killing of 40 000 Tamils including children and women in that last stage of the war which took place in Mullaithivu – North-east Sri Lanka in May 2009.