Nicole David gives Penang the best ever Christmas present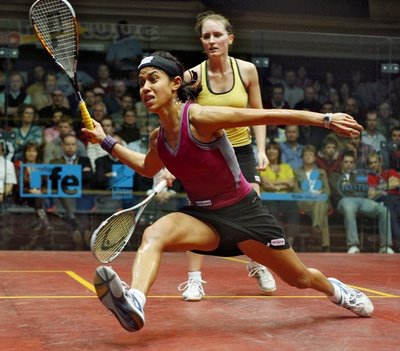 PENANG – The Malaysian squash world champion Nicole David, expanded her domination in the world squash when she clinched the majestic 7th World Open title in her eight appearance in the final.
She beat English third seed of the tournament Laura Massaro in straight games 11-6 , 11- 8 , and 11- 6 in the final.
The Penang lass was determined throughout the game and stamped her authority in the court.
Nicole has made both Penang and Malaysia proud and has inspired many young Malaysian women by becoming the first Malaysian woman to achieved the feat.
She is currently ranked world number 1 in women's squash and is the first Asian woman to achieved this.
Penang Chief Minister , Lim Guan Eng on behalf of Penangites and the state government, has congratulated her on her discipline, endurance and fighting spirit that makes her the greatest woman squash player ever.
According to Lim Guan Eng, she has scaled a world record never achieved by any other Malaysian and her victory and success has become the best Christmas present to Penang.
To mark this success, the Penang Water Supply Authority (PBAPP) will reward her a sum of RM100,000 for her remarkable achievement.