Yoke Wong Thai Tay Temple of SEA Park celebrates 39th anniversary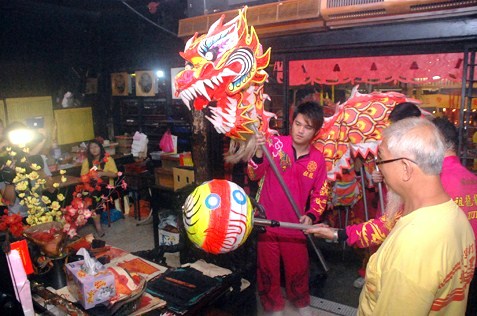 The Yoke Wong Thai Tay Temple, devoted to the Jade Emperor God, is located at Jalan 21/22, SEA Park, Petaling Jaya celebrated its 39th anniversary with pomp and gaiety on December 17, 2012.
This religious event is ritually celebrated on the 5th day of the 11th lunar month in the Chinese calendar year.
Throughout the day, a continuous stream of worshippers from all walks of life, thronged the temple to offer prayers and make offerings to the Jade Emperor God.
They gave the birthday wish to the chief medium of the temple, Lim Koon Foong, known as "kai yeh" or godfather, by the devotees.
The road in front of the temple was closed to traffic for the celebration.
A large canvas tent was put up on the road with tables and chairs laid out for devotees to take free vegetarian lunch offered by the temple and a stage to provide entertainment in the evening.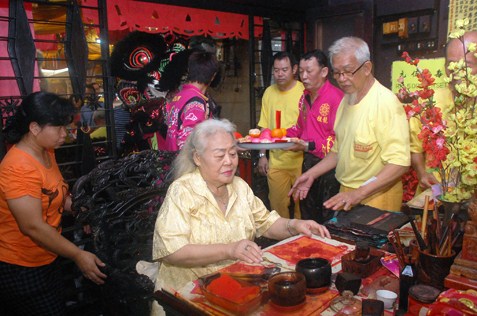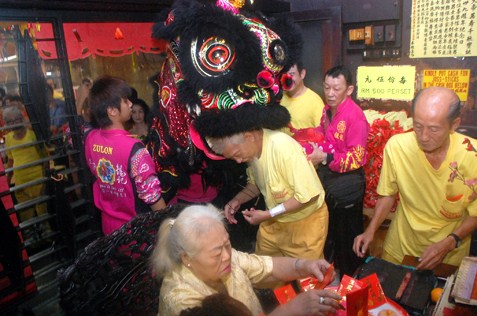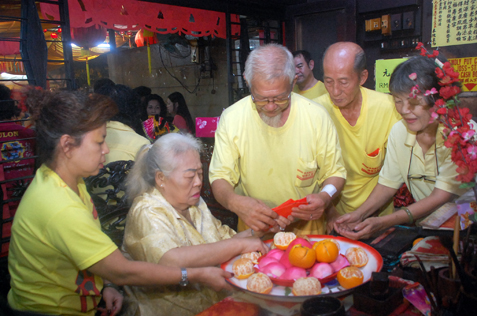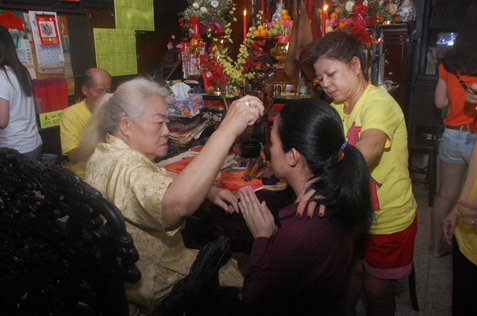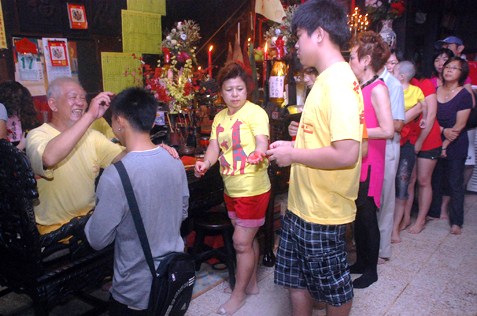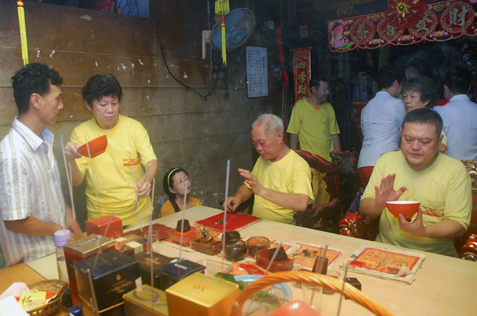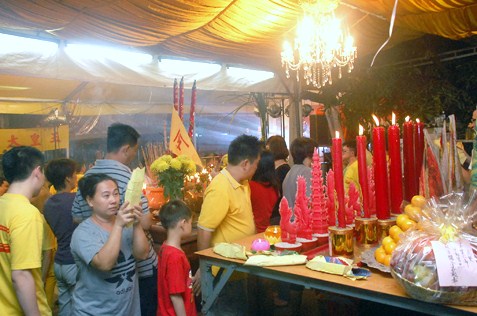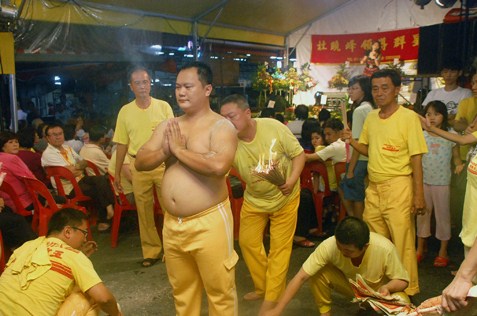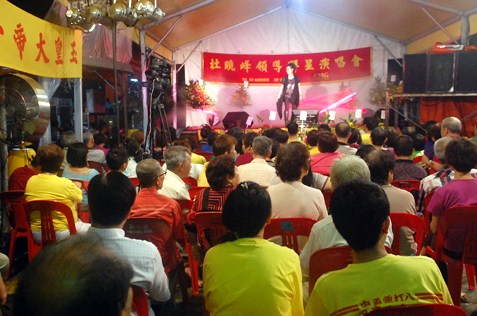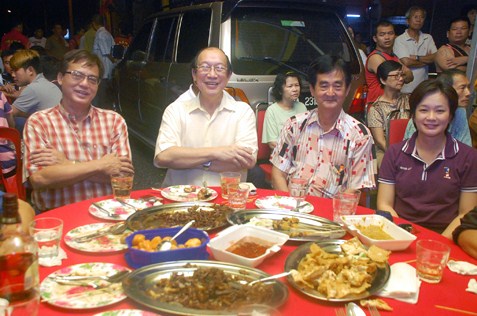 Various activities were carried out at the temple; blessings by mediums, purification ritual, dragon and lion dance troupe performance.
A few local artistes also participated.
Present to celebrate the occasion were temple committee president Richard Sha, Petaling Jaya Utara (PJU) Community Service Centre chairman Dr Wong Sai Hou, Section 21 SEA Park Residents Association (RA) chairman Gan Keng, Seksyen 21 SEA Park Rukun Tetangga (RT) deputy chairperson Cliff Yin and Voice of Women president Chew Hoong Ling.