CFM: Christians have constitutional right to use 'Allah'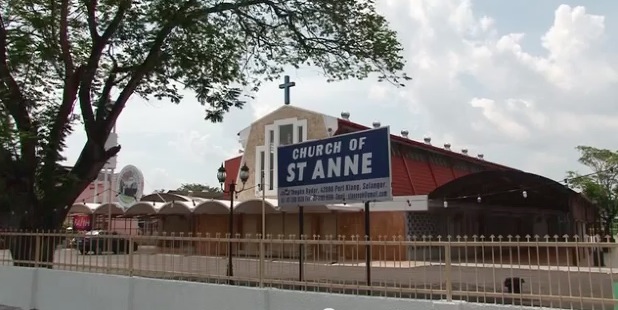 The Christian Federation of Malaysia (CFM) has came out with a press statement to echo what the Councils of Churches of Malaysia (CCM) had stated regarding the use of the word 'Allah'.
In its press statement today, signed by CFM chairman Bishop Ng Moon Hing, states that Malaysian Christians have been using the word 'Allah' to signify the Almighty God in their Bahasa Malaysia bibles, and will continue to do so.
CFM is an ecumenical umbrella body in Malaysia that comprises of the Council of Churches of Malaysia (mainline Protestants and Oriental Orthodox), National Evangelical Christian Fellowship (Evangelicals) and the Catholic Bishops' Conference of Malaysia (Roman Catholic)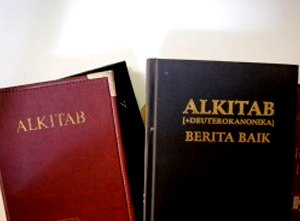 The statement was issued in the wake of the call from the Sultan of Selangorthat prohibit non-Muslim to use the 'Allah' word.
"In particular, 'Allah' is being used by all Bahasa Malaysia-speaking church congregations, especially the Orang Asli Christians, the Baba Christians and Sabahan and Sarawakian Christians including those who are residing in the various states of West Malaysia." said Bishop Ng.
Bishop Ng pointed out that Christians in Malaysia have had a Bible in the Malay language and it was only last year that they celebrated the 400 years of the Malay language Bible.
Bringing up Article 11 of the Federal Constitution of Malaysia, CFM would like to affirm the rights of every person to profess and practice his religion, and also, the churches' freedom to use the Holy Bible in Bahasa Malaysia (Alkitab) in all church services, meetings and in the homes of Malaysian Christians.
Related stories:
We'll continue to use 'Allah', declares churches council
Selangor sultan shocked at Guan Eng's 'Allah' call
Hadi: Islam doesn't prohibit others from using 'Allah'
'Allah' decree prevents Sikhs from reading holy book