Penang looking foward to Teh Tarik with Bawani
The Bawani-Sharifah issue seems to cool off now, but it doesn't mean people have forgotten about it.
Bawani had been saying that she stressed so much on free education, Soh Sook Hwa from PSM is bringing Bawani in for a 'Teh-tarik Session with Bawani' to talk about free education and activism.
It is open to those who are interested and will be held today (1 Feb)  at 4.00pm at Suaram Penang office at Jalan Sg Dua.
Citizen Journalists Malaysia (CJMY) spoke to a few people on what they think of the whole 'listen listen listen' episode.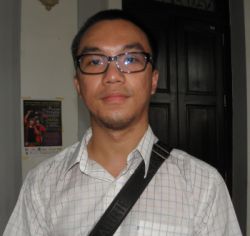 According to Daniel Teoh, a student from Penang ATC College, although he felt that the whole episode had been much sensationalised, he think it is for the good of all.
"I can't blame students and youth for getting mad at seeing the treatment of Bawani from Sharifah, especially the gesture of Sharifah taking away the microphone from Bawani." he said.
"This gesture is sort of a symbolic one, portraying the establishment's response to views and criticisms that they do not like to hear."
Jude Manickam, 52 years old, attached to Tenaga Nasional felt that this whole episode had opened up a can of worms – namely on what's wrong with Malaysian society.
"What we already knew is now being publicly displayed." said Jude.
"For example, the language used, seen from the comments of both supporters of Bawani and Sharifah, the condescending attitude of our lecturers in places of education, the perceived idea by many Malays of the non-rights of the 'pendatangs' – Indians, Chinese, etc. – thus the cry of "balik India" or "balik Cina"; and of course, finally, the creativity of the Internet savvy in responding to the initial 'forum' in the form of Youtube videos, Facebook postings."
When asked if there is any lessons to learn from this episode, Daniel said that young students now realize the gravity of the situation in our public places of learning.
The people learned that if such a thing could happen at a forum where learned people gather to listen and learn, imagine what is happening out there.
Daniel also pointed out the oath that the UUM students had to take before the forum was not seen as youth-friendly and  was most certainly a one-sided view imposed on them.
This one-sided view Daniel was talking about, many seems to point the finger at the ruling government, Barisan Nasional (BN), where they felt students in universities had been brain-washed by BN.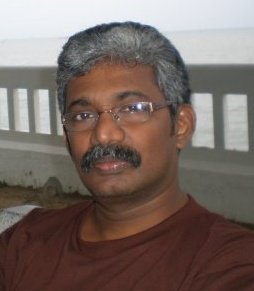 Jude felt that too but he was optimistic that this episode could have hardly happened at a more opportune moment, with the general election  around the corner.
"More and more, this BN government seems to be trying desperately to bury itself – ironically by its own plans, actions, non-actions, and reluctance to change.
"I dare say, most of the rakyat see it differently though. In short, this is just the beginning – Sharifah may have unwittingly kicked off the "Malaysian Spring" indeed!
We will experience more challenges than ever in the near future.
But if we can hold on together, stand united, and refuse to be intimidated by whoever is in Putrajaya, then our children and their children stand to gain from a better, stronger, unitedMalaysia."
A student in USM, Penang, Sara Ayuat Hamdan told CJMY that she appreciated the fact that Bawani had spoken up what many people dare not spoke but she was quick to point out that she did not fully agree with Bawani's action though.
All in all, she said, this episode show to us that the culture of discussions had not been adopted by the local universities.
Dr Marina David, 57, a dental surgeon, felt that it was unethical that someone, posted just a part of the video.
The session was suppose to be an internal event, held for UUM graduates, thus she said, it should not be made public, and even so, when it was made public, only a snippet of the forum was shown.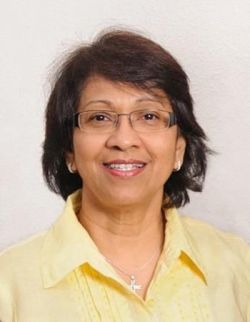 "It is like taking a snippet out of a movie'." she said.
"We have no background info on the whole scenario."
"However, we can see that Bawani was able to express herself well not only in message but language too."
"Sharifah on the other hand, equally determined to have her say, may seem to fall out of favour because she was not able to take charge of her emotions."
She ended with a good advise for all.
"What is disturbing is the ripple effect it caused because of the volatile situation prevailing currently in our country."
"The after effects could cause more damage. Let us focus on the serious reality of today and sometimes it seems to be most days, the alarming crime within our community."