Joey Yap: Malaysia to shine in tourism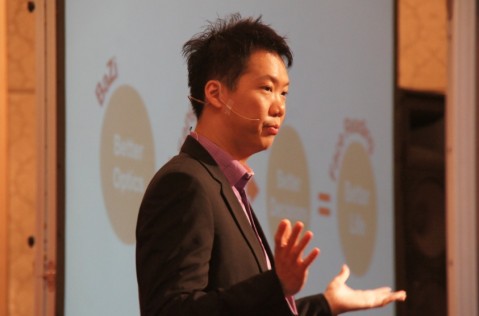 KOTA KINABALU – Renowned Malaysian Feng Shui (geomancy) master Joey Yap said 2013 being the Year of the Water Snake would enhance the tourism sector.
Other sectors primed to do well are education, medicine including pharmaceutical, transportation, logistics, entertainment, fast moving consumer goods, restaurants, electronics and technology.
Yap was speaking at a Feng Shui seminar dubbed 'The Fear of the Water Snake' at a hotel in Tanjung Aru on Sunday.
The Feng Shui expert explained that the other sectors which would do well are with the wood and fire elements.
Yap said that it is vital that people create their own life passion to find their own wealth.
"This year 2013 the market trend is for those who excel in educating, teaching and offering solutions to others.
They would do well from good teachers to problem solvers," he said.
Politicians who solve peoples' problems would be more fortunate this year, not those who create more problems.
"We are not fortune tellers.
We are destiny designers," Yap stressed on the difference between fortune telling and metaphysics.
He narrated his personal experience whereby no fortune tellers had predicted that he (Joey Yap) would ever be rich in life.
Yap said he worked hard exploiting metaphysical sciences and became a millionaire by 26 years old.
"As a destiny analyst, I believe in bringing about a better life by designing destiny. I have been in this business for 17 years and I know a lot about relationships," Yap said.
He said the important things in a relationship is to make one useful, be more valuable and be better as the years roll by, not by being problematic or an annoyance.
"We believe in being able to help you improve on your fortune to make a better world in short term (one year) as well as long term analysis (five-ten years)," Yap said.
If you feel that somehow your life remains unfulfilled, knowing your destiny code could help you find out why, Yap surmised, telling the audience that change and good fortune lie in their hands if they want to help themselves by maximising metaphysical sciences to their advantage just as a nation harnesses its potential either optimally or waste its resources going down the drain of poverty without proper direction and guidance of good leadership.
Photo Credit: sxc.hu