Taman Paramount residents build communal bridges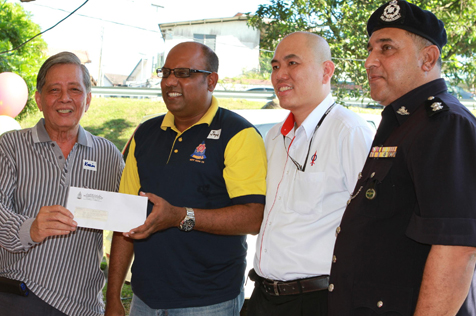 The first ever Family Day Get-Together brought about 200 residents of Section 20 Taman Paramount in Petaling Jaya closer together, socialise and became better acquainted with each other.
Organised by the Taman Paramount Residents Association ((TPRA), the event was held on a playground at Jalan 20/20 and provided the residents an opportunity to interact and mingle, share ideas and get to know each other better as neighbours.
"The gathering is aimed at fostering a better neighbourhood spirit amongst the multi-racial residents," said TPRA chairman Kassim Bin Salleh.
Kassim thanked all the parties involved for putting great effort into the event and the families for supporting it.
He emphasised the importance of setting up of a community centre at the open space in Jalan 20/20.
The invited guests, residents and representatives from neighbouring residents associations were served some food and light refreshments which included the famous nasi lemak from Section 14, kueh-mueh and teh-tarik.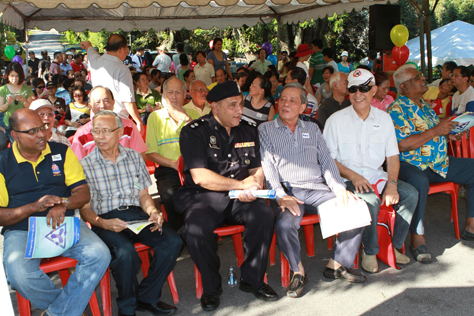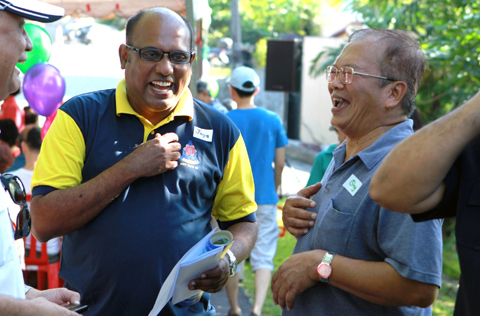 Guest of honour Kampung Tunku state assemblyman Lau Weng San in his speech said that he was pleased with the initiative taken by TPRA in organising the community event and the positive steps taken to improve the overall security and welfare of the community.
Petaling Jaya City Council (MBPJ) councillor Jeyaseelen Anthony said the city council had taken steps to improve public amenities and facilities for the benefit of the people such as street lightings, drainage, road kerbs and others.
He later presented a cheque for RM5,000 from MBPJ to the association to carry out programmes and activities for the benefits of the residents.
SEA Park police station OCS inspector Gunam Resul encouraged the association to hold regular meetings and dialogue sessions between the police and the residents.
"We want the residents to work together with the police to fight the neighbourhood crime," said Gunam.
The event also featured a self defense demonstration by MuayFit International and lucky draw with the winners took home an exciting array of prizes.