Wangsa Walk Mall brings CNY cheer to old folks home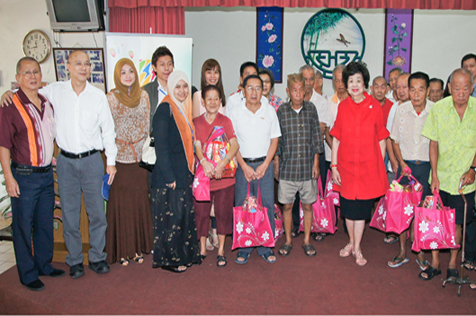 With the Chinese New Year around the corner, the Wangsa Walk Mall, a shopping mall in Wangsa Maju, Kuala Lumpur organised a visit to the Ampang Old Folks Home at Kampung Baru Ampang, Selangor on February 6, 2013 to bring cheer to the residents of the home.
The visit was part of the mall's corporate social responsibility (CSR) effort to spread the festive cheer to the underprivileged.
"It is only a small contribution to ensure the residents of the Home will have a happy and meaningful time during this season," said retail mall general manager for MSL Properties Foong Meng Khum.
"Our sincere hope is to show the residents that they are not alone and perhaps give them a sense of encouragement and hope," added Foong.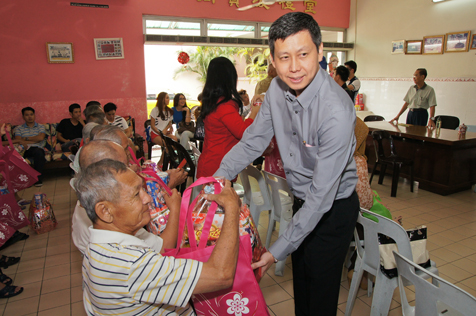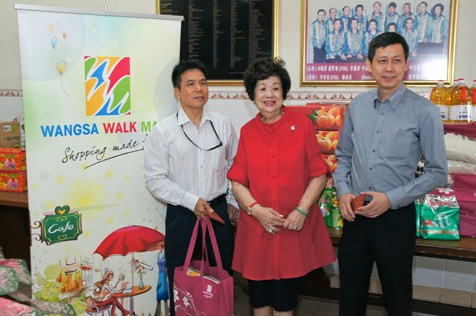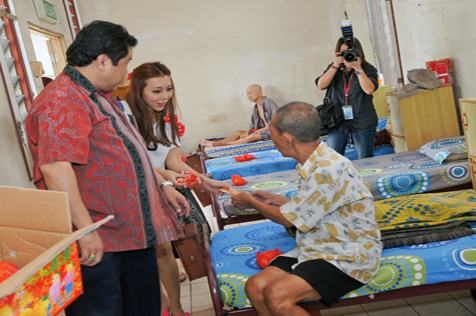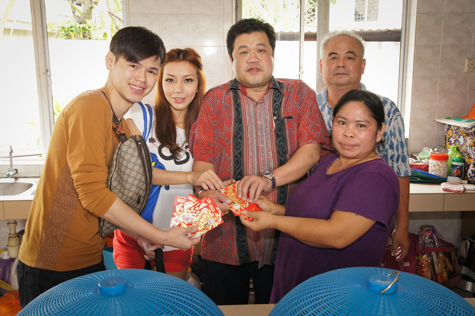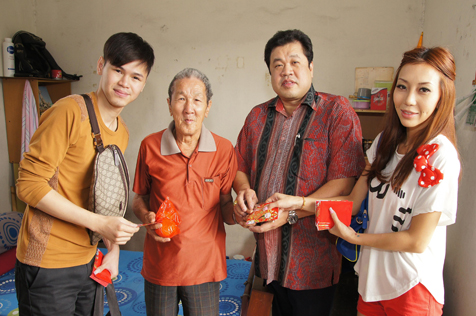 During the visit, the Wangsa Walk Mall staff contributed gifts to the residents.
Ang pows, mandarin oranges, snacks and food hampers were presented to the more than 50 residents of the home aged 60 years and above.
Chan Kim Leong who is special officer to deputy minister of federal territories and urban well-being M Saravanan, and Malaysia's famous model Leng Yein were also present to make the visit more memorable.
"This is a great way to give back to the community," said Leng Yein who contributed RM2,000 for the ang pows which she handed personally to the old folks.
Ampang Old Folks Home president Tan Sri Rosemary Chong said the residents of the home are mostly destitute elderly people who do not have any family members and being left at the centre.
"We welcome caring members of the public such as Wangsa Walk Mall to bring cheer, encouragement and emotional support to the residents and making their plight known to the rest of the community," said Chong in thanking Wangsa Walk Mall management for the care and support given to the Home.
Those who want more information about the home or to make a contribution, contact 03-4291-6218 for further information.