Ten demands on behalf of Johoreans
A coalition of Johor-based NGO and communities held a press conference with a list of ten demands, which is known as 'Tuntutan Rakyat Johor' (Johor People's Demands), at Johor Bahru, yesterday.
Among the demands put forth by the coalition of are free and fair election, end corruption and abuse of power as well as to reduce crime.
The coalition also wants the discrimination against mother-tongue education, hazardous projects, land grab and destruction of heritage to be stopped.
According to them, which ever coalition forms the government must repeal all laws that violate human rights, restore the rights to freedom of speech, association and assembly.
The 'Tuntutan Rakyat Johor' demands will be made known to Barisan Nasional and Pakatan Rakyat,  with the hope that whoever rules after the election would work towards fulfilling these demands.
These demands will also be highlighted to the voters of Johor so that they can be better informed and decide for themselves which coalition they believe can resolve most of their problems.
The coalition of 21 of NGO are co-chaired by Alex Lua from the League of Veteran Parents for Social Transformation and Zaaba Abdul Samad, which is a coalition of Pengerang NGO, and and Thomas Fann of Bersih  Johor Bahru chapter.
Thomas said that they are planning a series of rallies and forums that focuses on these demands throughout the state of Johor before the upcoming general election.
After the press conference, the crowd of about 100 people walked from the Press Club house in Taman Maju Jaya to Taman Sentosa to distribute flyers to spread the awareness of the demands.
Some of the participating NGOs include Johor people's Action Group, Gabungan Tanah Rakyat (Tanah), Himpunan Hijau Selatan, Mama Bersih and Bersih Kluang chapter.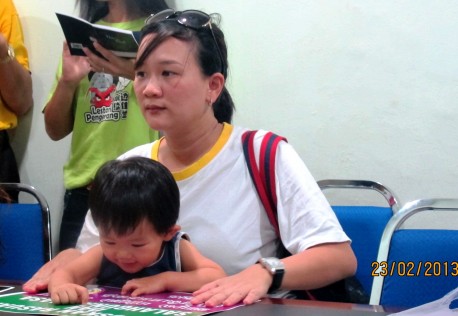 Mama Bersih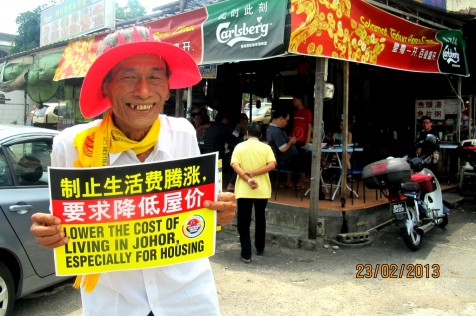 The older generation cares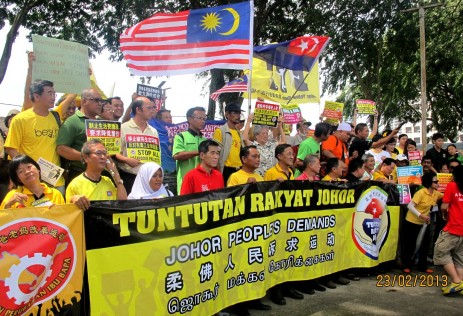 NGOs getting together to demand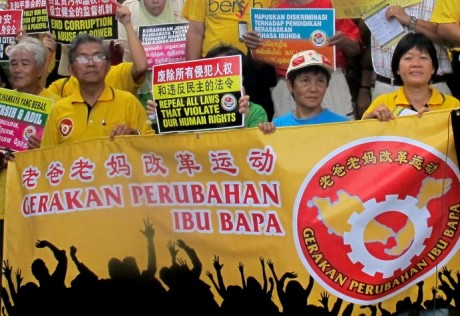 Veteran parents for social transformation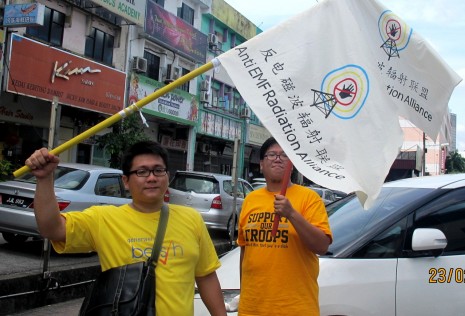 The Anti-Emf Radiation Alliance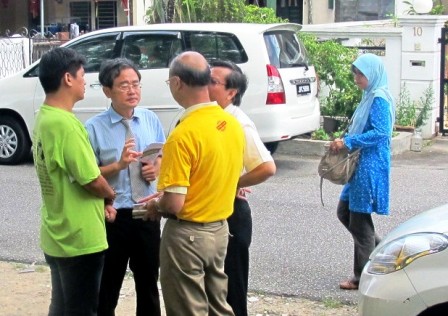 In serious discussion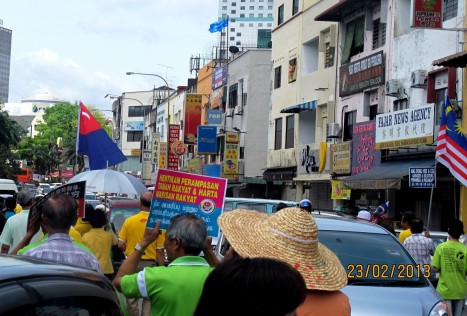 Walking down the streets distributing flyers of awareness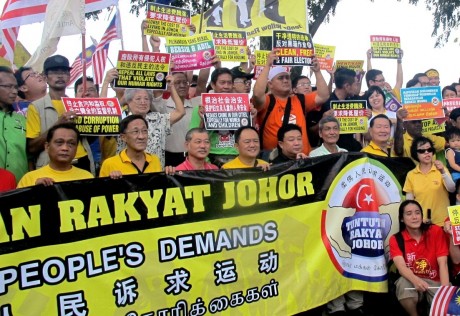 From all walks of life for a common cause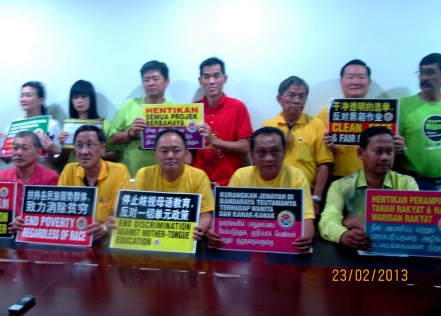 At the press conference