ADUN Kampung Tunku service centre celebrates CNY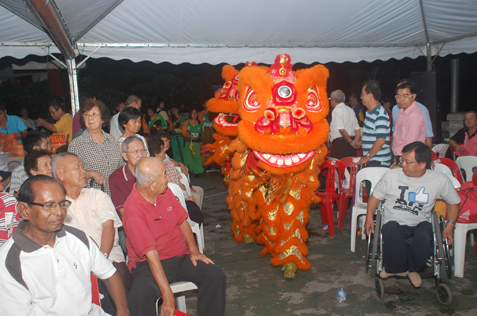 The basketball court in Taman Aman lake garden at Section 20 Paramount Garden in Petaling Jaya was packed with over 500 people of all races who joined MP Tony Pua and other councillors for the Chinese New Year celebrations on February 25, 2013.
There were food for everyone and dance and song performances to keep the crowd entertained including a lion dance performance by the world class Khuan Loke Lion Dance Troupe.
Children from Rumah Hope, Siddharthan Care Centre, Prudential Welfare Home and Selangor Semarak Kasih Single Mother Association rendered a number of songs and dances which delighted the young and old.
Two groups of line dancers, one each from RT Section 14 and Sungei Way provided the lively songs and line dancing.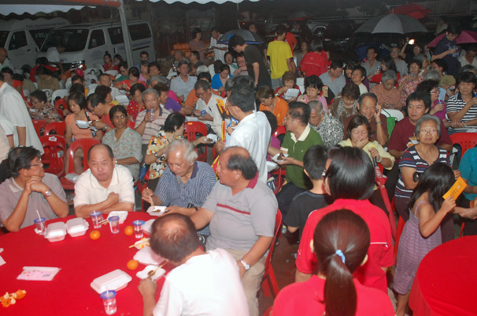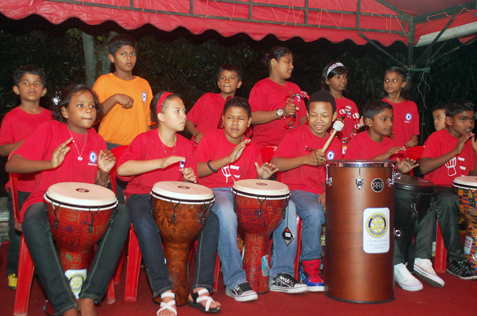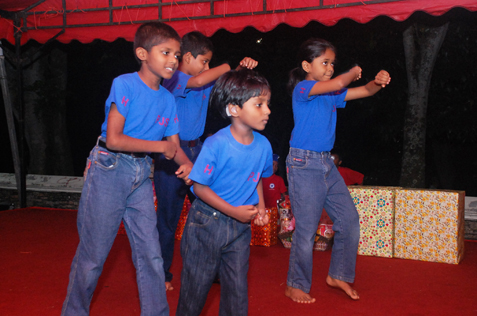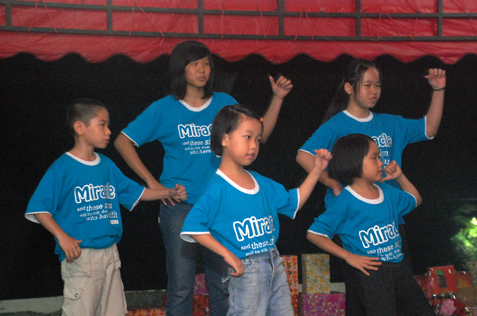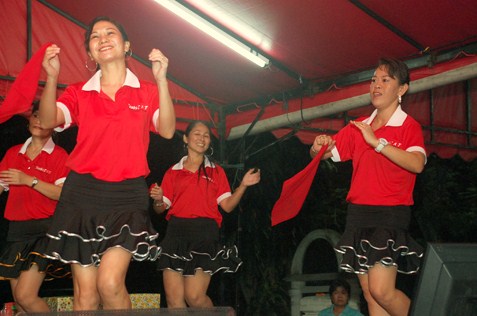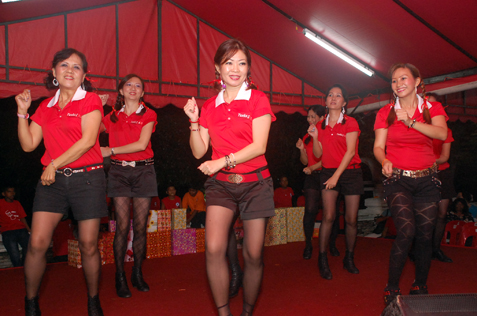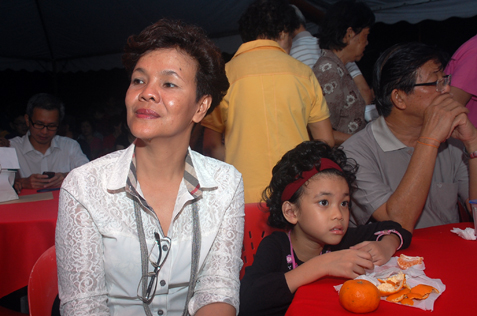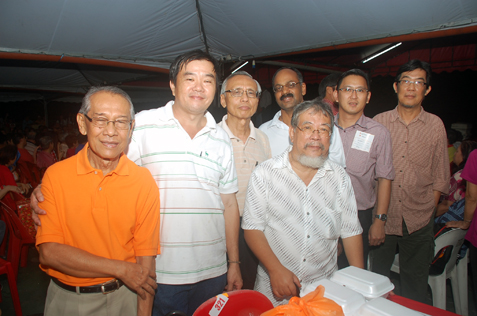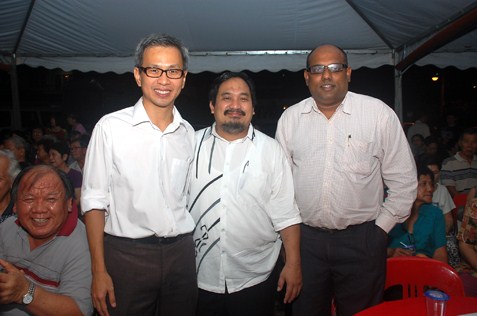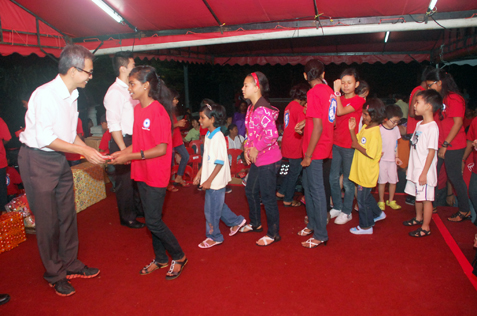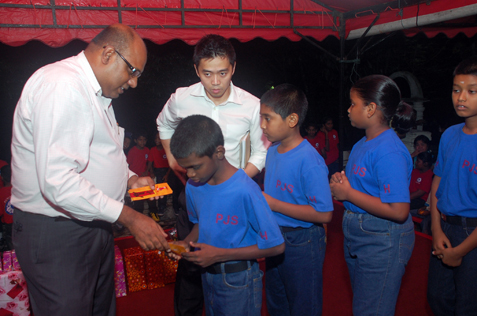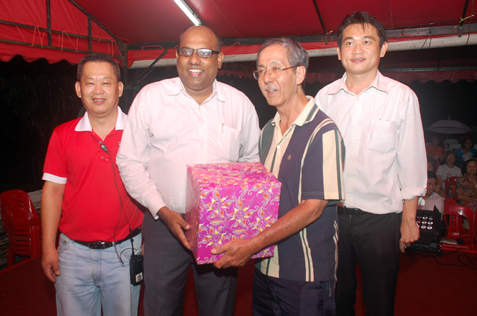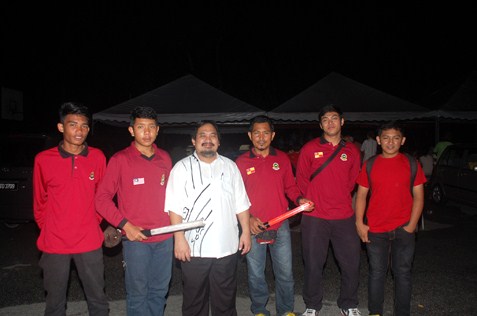 The Chinese New Year 2013 program was organised by ADUN Kampung Tunku service centre in collaboration with Petaling Jaya City Council (MBPJ).
ADUN Kampung Tunku state assemblyman Lau Weng San was not present due to an out of town commitment.
"We are happy with the multi-racial crowd turnout to celebrate the Chinese New Year together," said MBPJ councillor Jeyaseelen.
"It is good to see such a great community spirit."  
Representatives from Rukun Tetangga (RT) Section 20A and Section 21 SEA Park and Section 21 SEA Park Residents Association were there to lend support.
"This programme is good for community harmony and understanding of each other's cultures. It is usually on such occasions like this that we get to see each other but otherwise we don't," said MBPJ councillor Azri bin Mohamad Arish, who is Petaling Jaya Utara PAS secretary.
The PAS security team Unit Amal was present to control vehicle traffic and provide security for the guests.
Tony Pua, Jeyaseelen and Azri were seen shaking hands, smiling and mingling with the guests.
Ang pow packets filled with money were later handed out to the cheerful children.
A lucky draw held at the end of the event which saw many took home lucky draw prizes.