120 underprivileged benefit from Kasih's Touch of Love program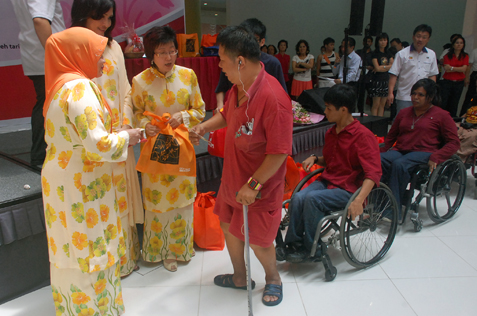 About 120 people comprising  senior citizens, single mothers, orphans and the disabled (OKU) received contributions in the form of foodstuff and cash gift packets from KASIH, a welfare and charity body, at SStwo Mall in Petaling Jaya on March 2, 2013.
The 1Malaysia PJ Service Team handed out 500 stalks of carnations to all the ladies present in conjunction with the forthcoming International Women's Day on March 8.
"Today we "turun padang" (go down to the ground) with Sharon and the 1Malaysia PJ Service Team to celebrate International Women's Day as well as give out contributions to the underprivileged group in society to help lessen their burden," said KASIH vice president Prof Datin Seri Dr Aishah Salleh.
Sharon Lam is the BN coordinator for Petaling Jaya Selatan (PJS).
Also present were former ADUN Damansara Utama Dato' CK Lim, UMNO PJU division head Dato' Hj Ikhwan Salim and Voice of Women president Chew Hoong Ling, among others.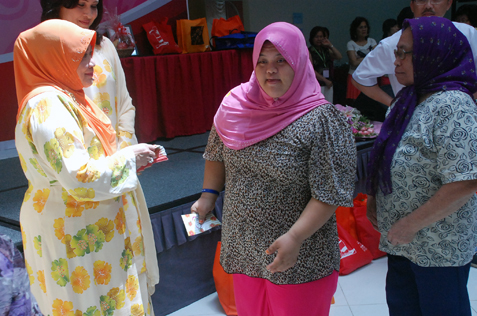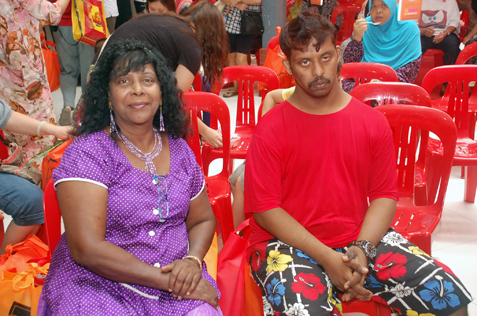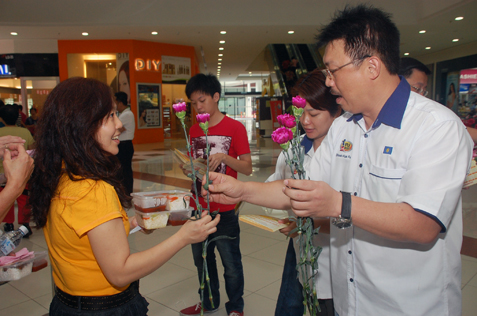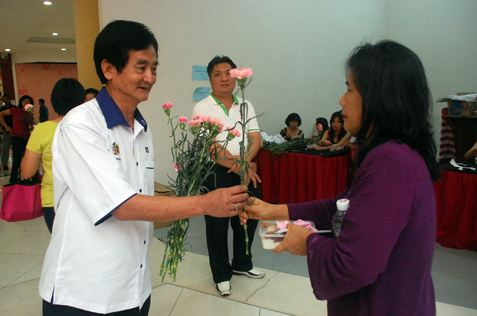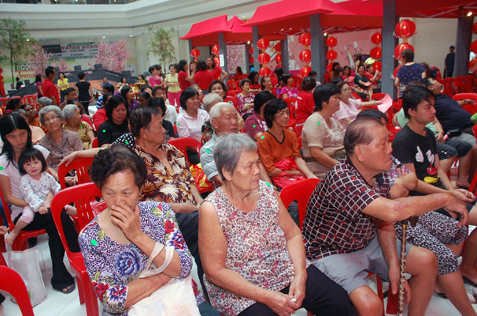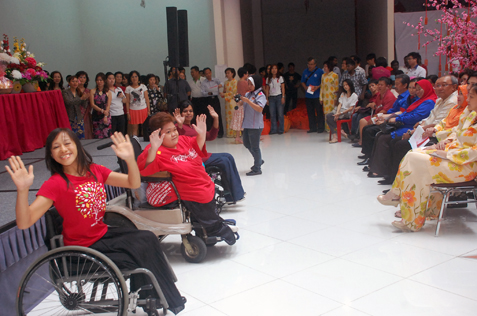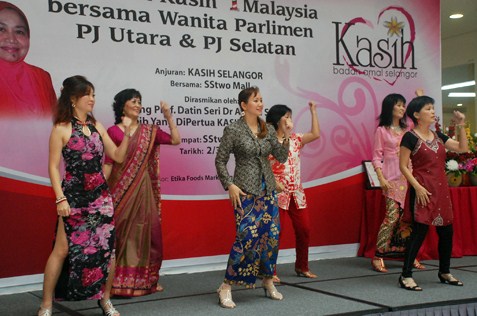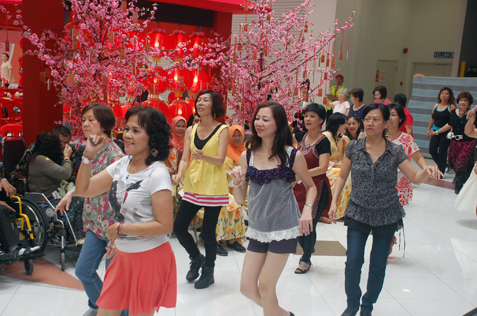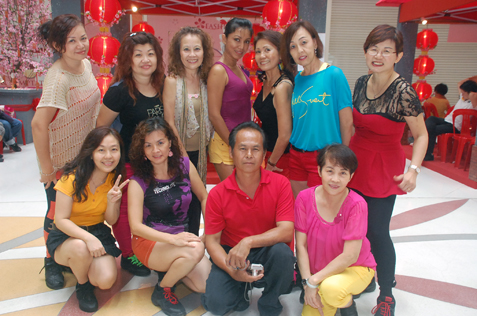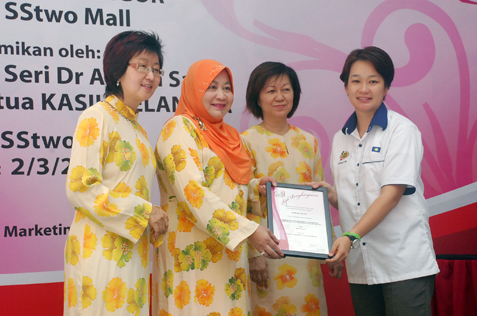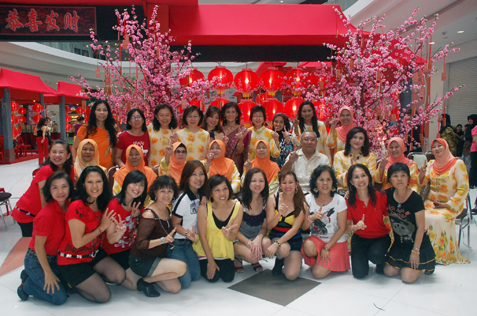 Other activities included line dance performances presented by 16 teams comprising 250 line dancers from the parliamentary constituencies of PJS and PJU (Petaling Jaya Utara).
Aid recipients sixty-four year old Esther Ponniah and her son Albert J. Kumar, 30, who has learning disability said they were happy for the assistance now as his son was unemployed because the company he worked for had closed down  recently and now had no more income for his daily expenses.
Line dance instructor Vanita Suzanne, 42, from USJ and who is of mixed Chinese and Sinhalese said she took her first class in line dance eleven years ago and never looked back.
"It is an enjoyable exercise for the body and mind," she said.
In a press conference after the launch, Dr Aishah Salleh said that women made up one third of the total workforce in Malaysia.
"Working women especially mothers perform multiple roles as parent, daughter and daughter-in-law all at once. Besides they also have an important role to play within the family and in the development of the country.
"Women also play an important role as voters and on persuading people to vote.
"I hope every woman fully knows their rights and how to exercise them whether as a wife in facing domestic violence and abuse such as beatings by their husbands. It is important for women to know about their rights so that they are not being made use of," she added.
For the working women, Dr Aishah Salleh said they were good workers and highly committed to their work but urged them to increase and enhance their work performance.
She said as mothers, it was not easy nowadays to raise children because of external influences so it was good for them to attend parenting classes on the best way to raise children.
"The important thing is women can achieve success and live a happy and peaceful life."
KASIH is the welfare and charity body of wives of serving and former BN elected representatives in Selangor. It aims to help the poor and underprivileged groups living in Selangor through its 1Malaysia Touch of Love (Sentuhan Kasih 1Malaysia) programme.