Arte Academy's special courses to enhance local talents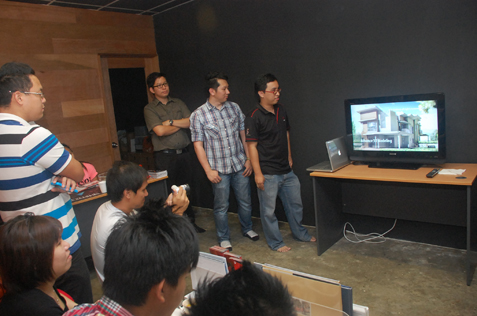 The new Arte Academy (pronounced as ART) was established by three young people with a passion to enhance the quality of multimedia and art students.
Chua Soo Han and Loo Yaw Yee, both 29, and Ng Say Khai, 28, who previously worked in the creative industries and had been teaching at institutions of higher learning for a few years decided it was time to move on to start an academy of their own to achieve their passion.
With the support of friends of families, they founded the office and training centre located at NZX Commercial Centre, Ara Damansara in Petaling Jaya.
The office was built and renovated by the same architect who designed Universal Studios Singapore Theme Park and Hong Kong Disneyland.
The academy currently focuses on 3D modeling courses such as Zbrush, Architectural Visualization and Car Modeling with 90% hand-on practical training and will soon include new courses on VFX (Visual Effects) and Game Development.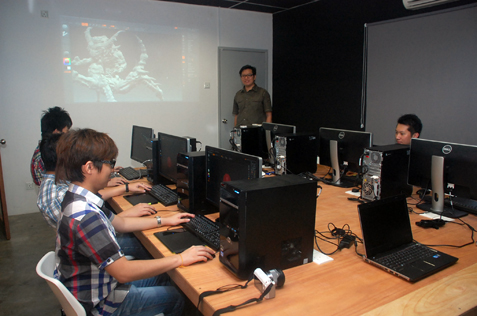 "We provide training skills in 3-D, film effects and games development because these are what the future hold," Arte Academy managing director Loo Yaw Yee told Citizen Journalists Malaysia (CJMY) during the soft launch recently.
"In overseas, they had already developed into Hollywood movies and really nice PS3 games but Malaysian are still not there yet.
"We have this passion to train students so that they can get what they want and succeed in their dreams as well in the future," Loo said.
The academy began work in early January with a student enrollment of 10 and the number is expected to reach over 30 by the first quarter.
Classes are conducted by certified professionals who have years of experience in the creative and education industry.
Chua Soo Han who is the business director said they intend to train students up to master level so that they are ready and well prepared for the industry and at the same time revolutionise the quality of their multimedia and art students in the local scene.
"Here we have a more focus group with a maximum  of 10 students per class where we can pay more attention. We can know each individual's weaknesses and strengths.
"In college or university you have about 20 to 30 students in a class so there is no way a lecturer could actually pay attention to every single student.  In a 30-student  group, the lecturer may not  even know your name and over the class of a 3-hour lesson is like spending six minutes to a student.
"We don't want quantity, we want quality. 
"When the numbers are not so much, only can we focus on teaching the students and they will produce quality work, that's more important."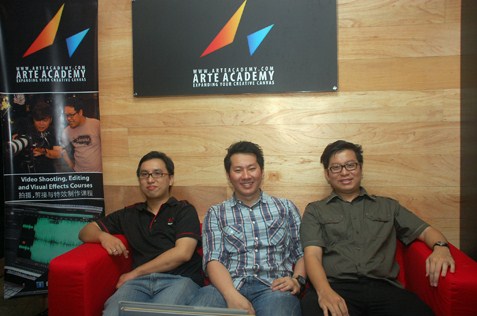 Chua said they are also working together with various industry experts to deliver workshops such as on Film Directing and After Effects.
"We distinguish ourselves from other training centres as we work very closely with industry professionals and companies. Our instructors are also well trained not only in their fields but also in the art of teaching," added Chua, who is himself an Adobe certified instructor and Adobe education leader.
To ensure the courses are on par with industry standards and to enable the students to work on more practical projects, the academy has tied up with industry partners like Tomato Animation for game development, Star Track Entertainment for film directing and editing, and VIP Enterprise for Mac and iOS training.
Chua said: "You notice nowadays every kid is either holding an iPhone or an iPad so instead of encouraging them to play games on their devices, why not teach them how to make the games.
"The children can start learning to build the game from age 15 years old.
"We teach how to build the asset of the game, how to do a bit of programming and how to combine everything into a game.
"So instead of the children playing the games, they can sell the games."
Chua said they were working together with other game development companies so that when the students finished developing the games, they can sell the games and earn from there.
"We are in contact with our affiliated partners like games studios and in the future movie production studios and production houses on this arrangement."
Ng Say Khai who is the finance director said Arte Academy strives to foster an environment of shared ideas.
"We would like to think of our training centre as more like sharing centre. We share the things that we know instead of following a curriculum that said you will see succeed if you do this and do that."
"A positive attitude and mindset are important for success in anything so we try to instill such values which are important for the students."