NUBE ups the ante against CIMB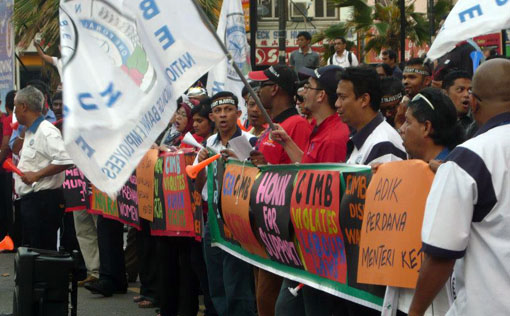 National Union of Banking Employee (NUBE) has continued its series of nationwide pickets against CIMB, making the latest as the twenty sixth picket with the lines growing even longer and louder.
According to NUBE general secretary J Solomon, it is high time for CIMB to negotiate and resolve pending issues with NUBE amicably.
NUBE claimed that there have been incidents where the staff of CIMB is facing mounting discrimination and oppression by the management.
Recently, Afendi Mat Ali's sacking and mistreatment against Norlaily Mat Lodin made headlines nationwide.
According to NUBE Afendi Mat Ali was sacked for whistle blowing.
So far NUBE has mobilised its members and organised a series of 26 pickets.
The picket in Selangor will be held nearby CIMB Jalan Dato' Hamzah, Wisma Southern, Klang, CIMB Seksyen 52, PJ New Town, Petaling Jaya and CIMB Jalan Tun Aziz Lim Tan, Bandar Kajang.
All efforts made by CJMY to contact CIMB have fallen on deaf ears.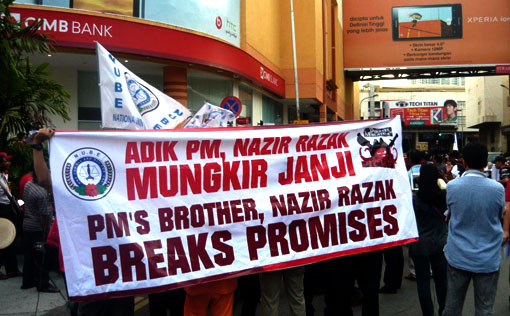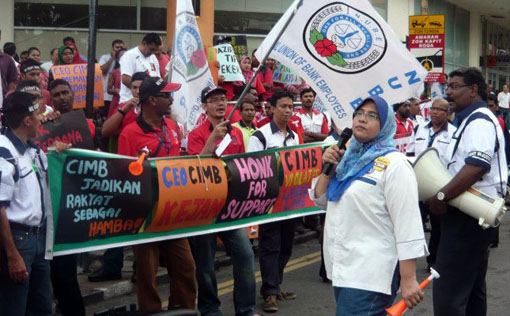 Related story: Bank staff picket against 'unfair practices' by CIMB