Sammi Cheng meets fans at 1Utama for uAngel launch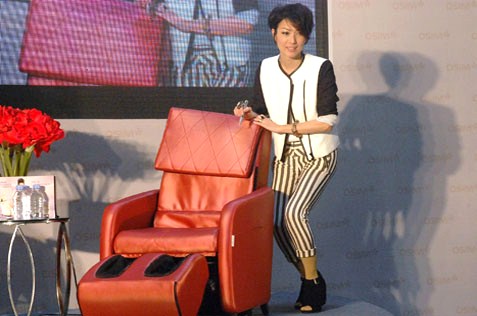 With just one touch of a button, the small sofa in your living room transforms delightfully into a full-body massage chair to give you a pampering massage for your well-being.
That's the pleasure of OSIM's uAngel sofa transformer which was introduced by brand ambassador Sammi Cheng to a packed crowd during the official launch at 1 Utama Shopping Centre in Petaling Jaya recently.
Fans packed the concourse area and waited patiently hours before her appearance.
She was greeted with loud cheers from her adoring fans and supporters when she finally made her appearance on stage.
"Everyone deserves to be pampered and treated like an angel," said the Hong Kong Queen of Cantopop and actress who is the latest face signed by OSIM, a healthy lifestyle products company.
She said with the uAngel, she could sit back and have a relaxing massage to relieve her body tension and unwind her mind.
Others in OSIM's stable of ambassadors include the legendary Canto pop superstar Andy Lau, Taiwanese group S.H.E., model Lin Chi and Singaporean singer Olivia Ong.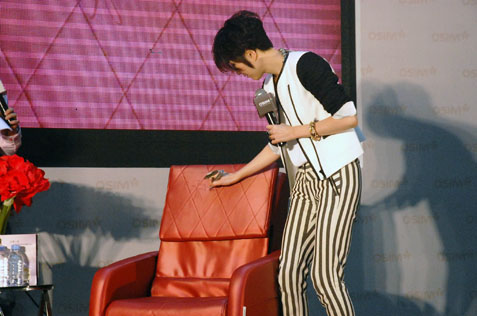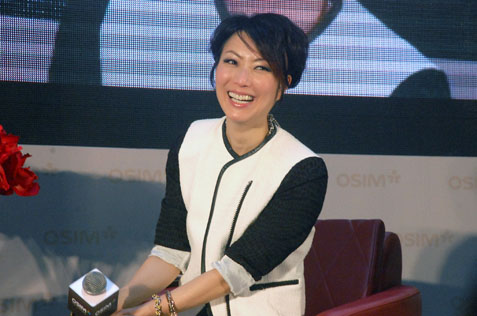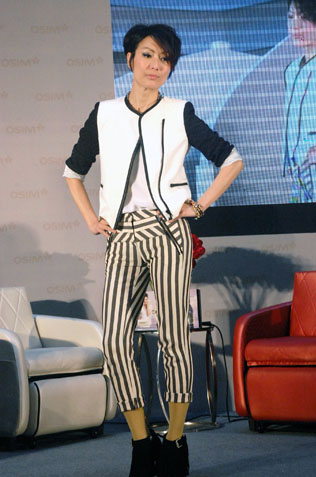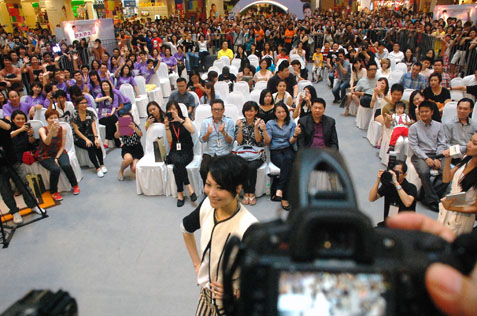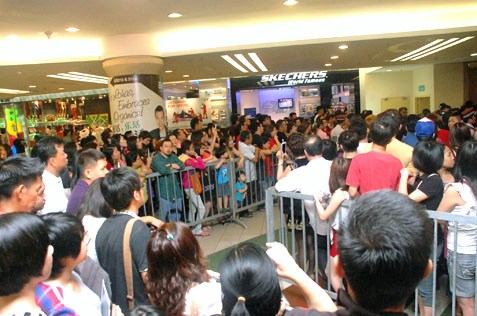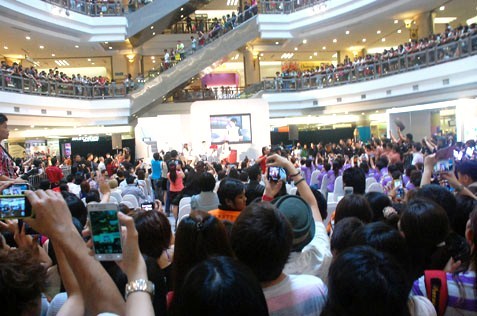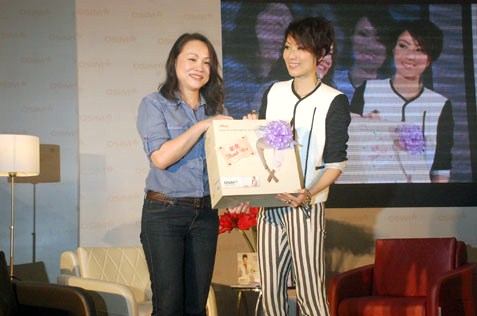 The uAngel 3-in-1 device is a living room sofa when fully retracted.
It transforms to becomes a full-body massage chair when fully extended and a foot massager when only the leg massager unit is fully extended.
With its suite of massage programmes, this high-tech piece of chair provides massages from the neck down to the toes
Sammi Cheng presented special appreciation awards to OSIM's top 10 marketers for selling the most number of units of uAngel during the promotional one-month period from March 1 to April 4.
She cut a birthday cake to celebrate an early Mother's Day which falls on May 12 this year.
Speaking to Citizen Journalists Malaysia (CJMY) after the launch, OSIM Malaysia assistant general manager Chia Sook Fun said the uAngel has received very encouraging response from the public especially health conscious fanatics.
"We have over 1,000 units of uAngels sold since its soft launch in mid January this year," she said.
"This product has actually change the lifestyle of people.
"When people think of a massage chair, they think of one big barcalounger-type chair and will never get one for their home because it takes up floor space. Now instead of buying the standard sofa, this uAngel massage chair doesn't take up much space, rather small in size and can be a recliner chair as well."
According to Chia, the compact and space-saving uAngel will set new definitions for ultimate comfort, tension relief, unwind and rejuvenate for users.
The uAngel retails at promotional price of RM4,988 at over 60 OSIM outlets nationwide.