Raub, cyanide a burning issue?
Raub, a small town west of Bentong, located some 110 km from Kuala Lumpur and has been a Barisan Nasional stronghold for a long time.
This was the constituency of former minister of tourism Dr Ng Yen Yen who served for three terms here but was not named as a contender for the  upcoming general elections.
She said she was willing to give up her seat in Raub should UMNO have a new candidate and they do.
Hoh Khai Mun from MCA has been fielded for the Raub consitutience against Ariff Sabri, a former UMNO Adun and a famous
blogger
from DAP.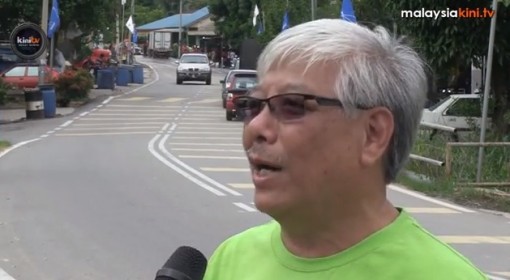 According to statistics, 49% of the voters in Raub are Malays, 44% Chinese and 6% Indians.
This fight will be of great in interest to Malaysians as all eyes will be on the new candidate.
CJMY went to Raub recently to capture the sentiments of the people about the general election.
Here's what we discovered in Raub.
Hue Fui How, head of the NGO organisation fighting against the use of cyanide, said that the past ADUN who had been riding on the Bukit Koman issue had won.
How continued that even though they are 'rebellious', they are not partisan to any political parties.
However, he did indicate a slight slant to DAP as they say that they are going to address this issue.
Kamaruddin Ismail is confident of BN winning the parliamentary seat and mentioned that the DAP has no development agenda but only political issues.
According to Umar bin Hamzah, 'I am a government man and therefore I support the government.'
He is certain DAP will lose its candidacy.
However, he thinks the number of supporters of each party is split down to the middle between Barisan Nasional and Pakatan Rakyat.
Makith Kaur, 54, a housewife, is satisfied with the developments that had taken place in Raub during the BN tenure.
She is also proud to mention that she is a second generation Barisan Nasional supporter.
Judging by public sentiments, Barisan seems to be leading in the popularity index.