Speech by Bersih Co Chairperson Ambiga Sreenevasan at "Say NO to Racism" forum jointly organised by Islamic Renaissance Front and Pusat Komas some months ago is in line with today's topic of discussion.
The headlines of mainstream papers Utusan yesterday asking 'What do the Chinese want' has garnered the wrath of many Malaysians, Chinese and Malays alike.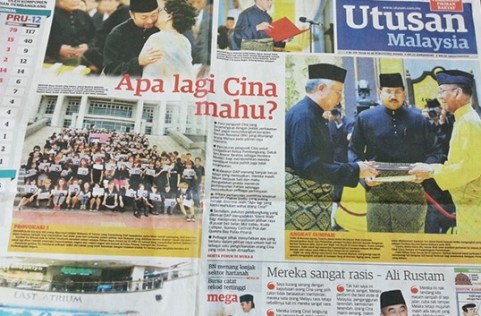 It is all too clear that racism continues to plague Malaysia ever since independence. More worryingly, matters do not appear to be improving.
Day after day, even after 55 years of independence, we hear of more incidents and statements attempting to stoke the flames of ethnic and sectarian sentiments.
This has become all the more apparent in the lead up to the 13th general election, where questions about its results are often coupled with concerns about the state of community relations in the country, should there be drastic changes to the current balance of power.
It is for that reason that it is crucial for the Malaysian government to assure the Rakyat of its commitment to end racist politics.
This after all is in line with the prime minister's own calls for reform, in particular, to lead Malaysia towards the path of a mature and inclusive democracy, where policies can be discussed without the threat of racial division.