World Laughter Day celebrated with joy in JB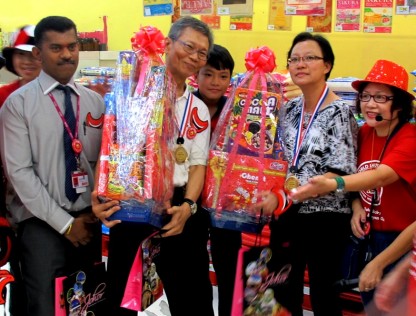 Thirty members of the JB Happy and Joyous Club heralded World Laughter Day in JB on May 13 by heartily laughing and giggling their way through three shopping malls.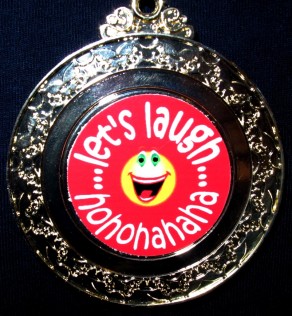 It was a walkabout laughter activity whereby staff of the malls and members of the public were invited to join the members to laugh heartily. 3,000 laughter masks were distributed to add to the fun.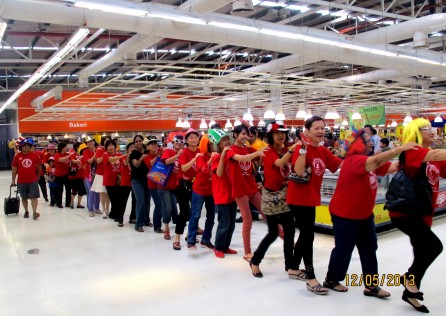 This day reminds the society that laughter is the best medicine to ward off dangers of modern day monotonous and mechanized lifestyles.
The highlights of the Day were the Crowning of the Laugher King and Queen in each of three shopping malls of Aeon Big @ Pandan, Plaza Pelangi and KSL City Mall.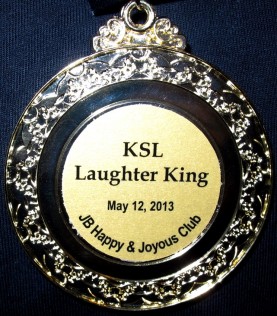 The objectives for this year's event in JB are:
To promote laughter for world peace
To include laugher as part of an individual's holistic health and
To increase public awareness of the benefits of laughter.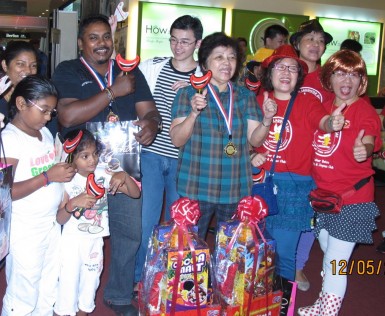 Indeed, in view of recent political events, members of the public need to laugh more to forget their troubles, albeit temporarily.
The World Laughter Day was created 15 years ago by Dr. Madan Kataria, the founder of the worldwide Laughter Yoga movement.
Different Laughter Clubs organise special programmes on this day which includes mass laughter session, peace rallies, blood donation camps, free BP and diabetic tests, jokes and different competitions related to laugh.
As Dr. Kataria aptly said, " We don't laugh because we are happy, we are happy because we laugh."