Up and moving with 100PLUS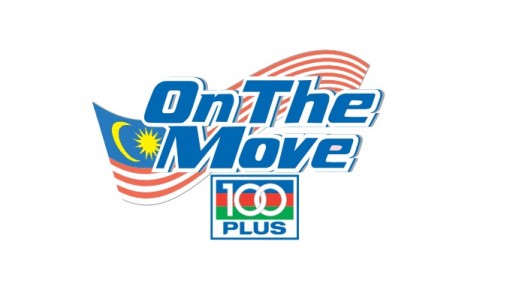 100PLUS, the first isotonic beverage introduced in Malaysia almost 20 years ago, is conducting a campaign from now until August 8, 2013 to inspire Malaysians to adopt a healthier and more active lifestyle.
In the campaign, a number of activities are being organized such as putting up an app for smart devices, a roadshow with celebrity ambassadors, a contest and tab and label redemption.
More health conscious Malaysians tend to choose isotonic drinks over fizzy drinks which are full of sugar.
This has caused a distinct shift in consumer preference towards healthier alternative drinks.
This and the increasing adoption of a more active lifestyle, make consumers start choosing isotonic drinks such as 100PLUS.
Nowadays, people spend hours working or studying and this often makes them too tired. They make no effort to play sports resulting in an increasingly large percentage of Malaysians overweight or have other health issues.
Our sedentary lifestyle is filled with many hours in front of a computer or television and other modern appliances. In view of this, the campaign hopes to get more Malaysians on their feet.
According to 100PLUS, the campaign will be carried out simultaneously on television, radio, print and online advertisements, in-store promotions and displays.
The purpose of the campaign is to show that it is fun and easy to get moving. With the app, people can do the moves, get active and stay on the move. The simple moves take only a few minutes and can be done anywhere and at anytime.
The 100PLUS MOVE app guides users through simple exercise moves and the nationwide roadshow with celebrity ambassadors will demonstrate the app and promote an active lifestyle.
The aim is to motivate Malaysians to move with the isotonic drink for a healthier and more active lifestyle. This is in tandem with their tagline 'Let's get moving with 100PLUS.'
There is also an exciting contest linked to the new app to get Malaysians to outdo themselves and get through more levels of the app. Participants who are fastest to collect the most points or badges get a chance to win exciting prizes including an X-Box with Kinect, Nike+FuelBand,  Fujifilm Instax Mini 7s cameras and Nike jerseys.
Furthermore, members of the public can collect tabs from 100PLUS cans and labels from 100PLUS bottles and exchange them for limited edition Dato' Lee Chong Wei T-shirts and sports bottles in three exciting designs.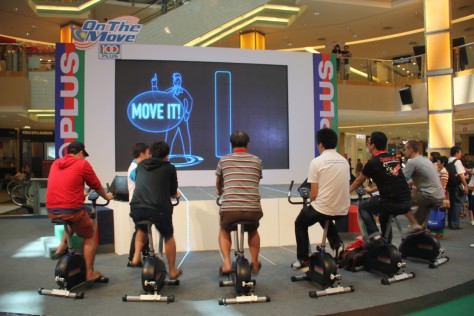 Roadshows have been held in Johor Bahru and Petaling Jaya. The next roadshow will be held in the 1st Avenue Mall in Penang from 21 to 23 June where Bunkhead will meet the public at 3pm and in Kuantan, it will be held at the Berjaya Megamall from 28 to 30 June.
Those who are interested to know more about the 100PLUS Malaysia and the Move Campaign can visit the 100PLUS Facebook page. For enquiries regarding the redemption programme, the hotline number is 03-7880 7803 during normal hours from Monday to F