Group to document Indian National Army's legacy in Malaysia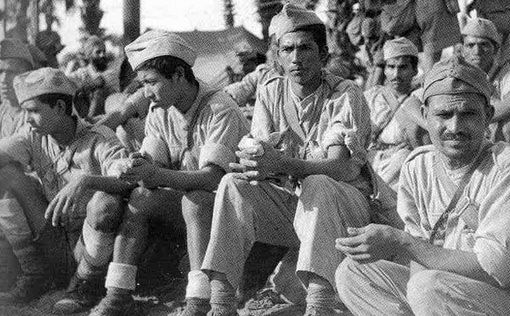 A group of concerned citizens and historians will be organising a gathering near Jalan Tengku Kelana, Klang for information sharing and a documentary screening on the struggles of the Subhash 'Netaji' Chandrabose and Indian National Army during the 1940's.
The Indian National Army, an armed force formed by Indian nationalists in 1942 in Southeast Asia during World War II.  The army was initially composed of Indian nationals from India and Indian prisoners of war captured by Japanese. Thousands of Indians from Malaya and Burma joined the struggle later.
The INA also was celebrated for being at the forefront of women's equality and the formation of a women's regiment, the Rani of Jhansi regiment.
The aim of the army was to secure Indian independence with Japanese.
The group spokesperson C Sekaran said that they would also be commemorating by giving a minute of silence for Ramu Thevar who was hanged on July 7, 1943 along with 27 others after being caught by the British for being spies. They were later hanged in India.
According to Sekaran, the struggle of INA and Subash 'Netaji' Chandrabose are very much significant to Malaysia due to the participation of thousands of Malayan's of Indian descent in the fight against British.
"It is important for us to be aware and acknowledge the struggle of these individuals who sprang up to the call by 'Netaji' to defeat British in India.
These individuals later took part in the nation building of Malaya. One such notable individual is the first Malayan Indian Congress president John A. Thivy," said Sekaran.
The event, which is being held for the first time ever, will also screen a 15-minute exclusive footage of Subhash 'Netaji' Chandrabose's visit to Singapore.
It will be followed by the screening of a one-hour documentary titled The Indian National Army, produced and directed by M.E. Swarnavel with the assistance of Professor M.S. Annamalai.
The group also seeking the members of the public, who has any information in regards to the struggle of Indian National Army in Malaya to come forward share the information. By doing this, they are also looking to document and preserve these histories.
This event also will be a precursor to the upcoming conference on the struggle of the Indian National Army and Subhash 'Netaji' Chandrabose with an emphasis of the participation of the Malayans of Indian descent, which is expected to be held October this year. A working committee will be formed with the participation of the members of the public.
The event will be held at Klang Consumer Association Office, 2A, Solok Bukit Jawa 1, Jalan Dato' Hamzah, Klang (behind Mariamman Temple). For more information, please contact C Sekaran , Mr. Varatharaju 016-2851294 and Mr. Dass 016-6756411.