Only non-Muslim contestants to vie for Miss Malaysia World 2013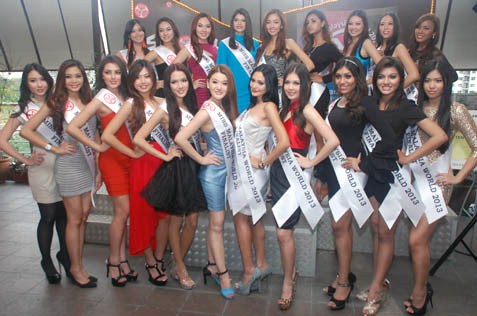 Four Muslim contestants among the 20 Miss Malaysia World 2013 finalists who were previewed at the press launch held at, Mont Kiara have been dropped from the contest.
The preview was held at the Shogun Japanese Restaurant, Mont Kiara, Kuala Lumpur on July 15, 2013
Following the press preview, Federal Territory mufti Datuk Wan Zahidi Wan Teh called upon Muslim women not to participate in beauty queen pageants because it is a sin and forbidden in Islam.
Miss Malaysia World 2013 pageant licensee and organiser Dato' Anna Lim said she wished to respect the Muslim religion and decided to disqualify the four Muslim contestants on the advice of the mufti.
The four Muslim contestants are Wafa Johanna de Korte, Miera Sheikh, Kathrina Ridzuan and Sara Amelia Bernard.
Anna said the pageant would go on as usual with the remaining finalists.
During the press review, the 20 finalists from across the country, including the four Muslim women, were introduced to the members of the media and guests, event sponsors, partners and supporters.
Lee Yvonne, the reigning queen of Miss Malaysia World 2012 and Chloe Chen who was Miss Malaysia World 2011 added the glitz and glamour to the event.
There were video cameras rolling and camera bulbs flashing non-stop as the finalists took to the catwalk on the restaurant floors.
The ladies were all looking beautiful in their striking outfits and getting loud applause as they strutted the runway.
In an event that lived up to its theme of 'Beauty with a Purpose', Anna handed over a mock cheque for RM10,000 to Francis Lai, president of St Vincent de Paul Society (SSVP) which needed funds for a welfare home to help children from poor homes.
Anna who was personally involved in the selection from the hundreds of entries said she was excited with the line-up of finalists as all of them had the qualities of a beauty queen such as stunning looks, charming personalities, intelligence and elegance.
"All of the girls are very good and competitive."
"I am very proud and to say that I am very happy to be able to put together this wonderful event for the girls who are so beautiful and so talented and skillful," said Anna.
"Internally they have a very good heart as well because they know, besides the beauty, they are doing a good cause to raise fund for underprivileged children and also for poor homes that could not afford education so we are very much on the same line with Miss World theme of Beauty with a Purpose."
Anna, a former Miss Malaysia Universe 1990 and Mrs Malaysia World 2004, was appointed Miss Malaysia World 2013 pageant licensee and organiser by chairman and CEO of the Miss World Organisation Julia Morley in London last month.
She said the event promised to be an exciting one this year.
The contestants will check in to Corus Hotel in Jalan Ampang on July 29, where they will undergo skills training such as grooming, styling, runway walk and personal enrichment by a team of professionals to help them prepare for the grand finals.
They will also take part in several activities leading up to the grand finals. At the grand finals, the contestants will compete in the traditional costume, evening wear, swimsuit and the Q&A session.
The contestants will also compete for eight subsidiary titles including Miss Fashion Metrojaya, Miss Body Beautiful Wacoal, Miss Beautiful Eyes Optimax, Miss Personality, Miss Photogenic, Miss Fitness, Miss Beautiful Skin and Miss Elegance.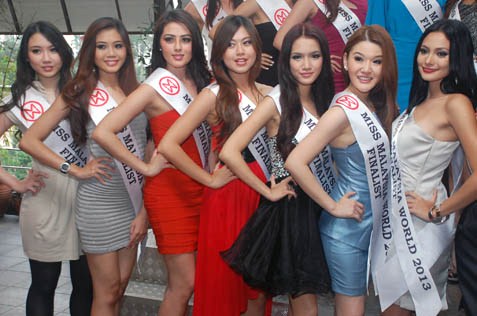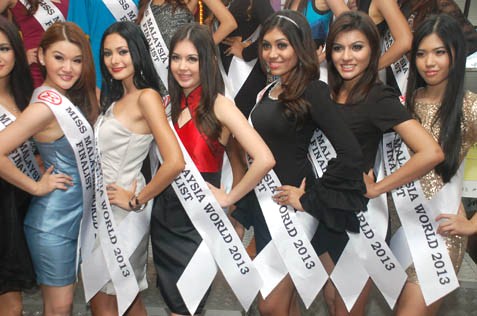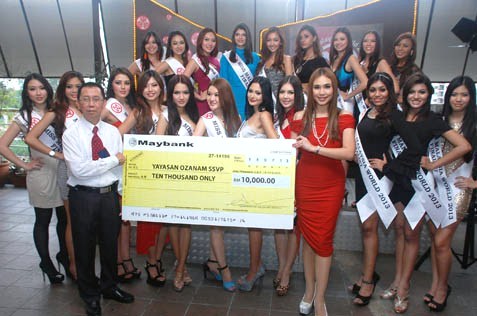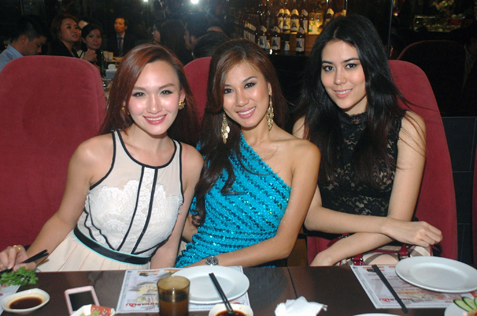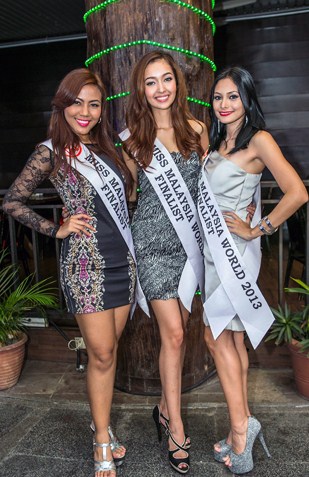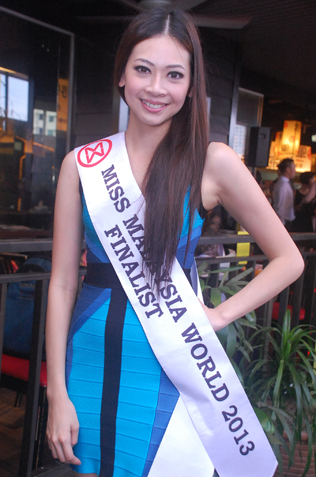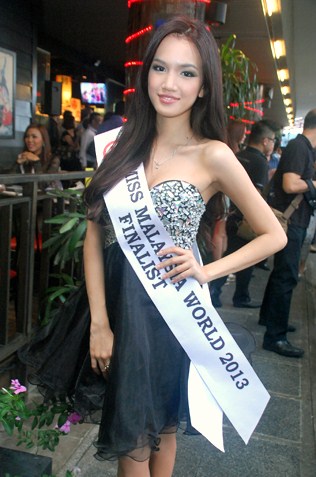 The crowning of Miss Malaysia World 2013 will be held on August 2 at Corus Hotel, Kuala Lumpur and the winner will go on to represent Malaysia at the 63rd Miss World 2013 grand finals on September 28 in Jakarta, Indonesia.
Miss Malaysia World 2013 will also walk away with RM30,000 cash prize and appointed as brand ambassadress for sponsors Metrojaya, Wacoal and Optimax Group.
The preliminary and subsidiary title awards will be presented on August 1, the eve of the grand finals, at Duchess Place in Jalan Ampang, Kuala Lumpur.
Citizen Journalists Malasyia (CJMY) spoke to some of the finalists about their participation in the pageant.
Kim Low, 24, a nutritionist, who graduated in nutrition and food science from Australia believed that winning isn't everything.
She said: "It's not just about winning. My intention is to get a lot of exposure, engage in some networking and try something new. I will gain from this competition."
She was the first runner-up of Miss Chinese Cosmos Southeast Asia 2012 and Miss Malaysia Kebaya 2013 Ambassador.
She was also Miss Tourism World Malaysia 2012 and represented the country at the world finals in Bangkok last year.
"I don't want to regret my future time because this is one of the biggest competitions so I just want to try to make some new friends, network and enjoy the great time," added Kim Low.
A full-time blogger Stephanie Lim, 23, said: "I will put in more effort definitely and I really want to give it all my best because I think I can be a really good Miss World Malaysia beauty queen.
"Everyone has a chance of winning and I do hope to get into the Top 5 or Top 3 on the finals night."
Lim who completed her diploma in business at Help University College has applied to continue her degree course in business marketing overseas.
The finalists are all geared up to take the challenge on August 2 to be the next beauty queen who will represent Malaysia at the Miss World 2013 grand finals.
CJMY wishes good luck to all the beautiful ladies.