NUBE sports carnival hailed as the best event of the year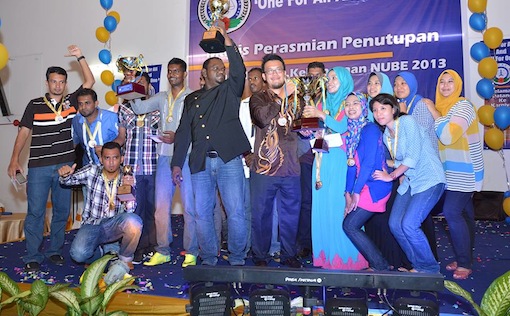 This years NUBE Sports Carnival has been hailed as the best ever sports carnival, with more than 400 NUBE members participating in sports events as well as producing mind-blowing performances to cap off the night in the closing ceremony.
The closing ceremony, which was graced by Youth and Sports Minister Khairy Jamaluddin Abu Bakar was held at the NUBE Training Centre in Port Dickson on the 'Merdeka' night.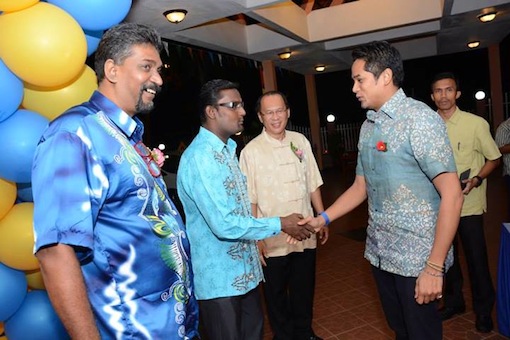 NUBE General Secretary J Solomon in his speech highlighted the fact that this year's NUBE Sports Carnival coincided with the 56th Independence Day.
Solomon also said that the peace and harmony that we enjoy today is the sacrifice of our leaders who had fought hard for our independence and freedom from the British under the leadership of our first Prime Minister Tunku Abdul Rahman.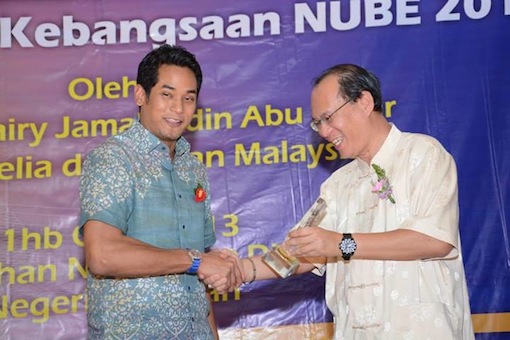 "We thank God for our freedom from being colonised," said Solomon.
"Yet, we are concerned, after 56th years of attaining freedom, the Trade Unions movement of the working class are now being colonised by the capitalist in various form and the independence and freedom of the trade unions are being curbed," he added.
The NUBE Sports Carnival is an annual activity meant to unite members across the country to solidify NUBE and the trade union movement as whole in his country.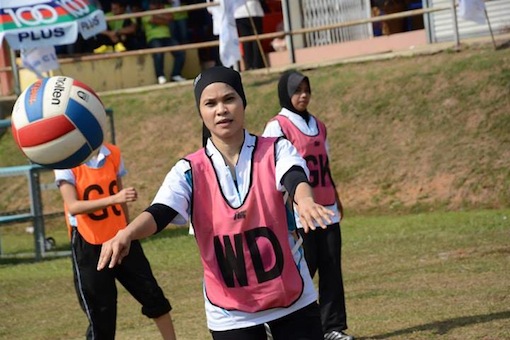 The carnival saw Team Kita PKP A sweeping clean all the top prizes for Football, Netball and Carrom competitions. The first runners up for football went to Red Warriors of Kelantan & Terengganu and the second runners went to Team Kita PKP B. In the netball event, Team B KLSP and Team Ipoh were the first and second runners up respectively. Team Kita PKP B and Team Ipoh emerged as the first and second runners up for Carrom event.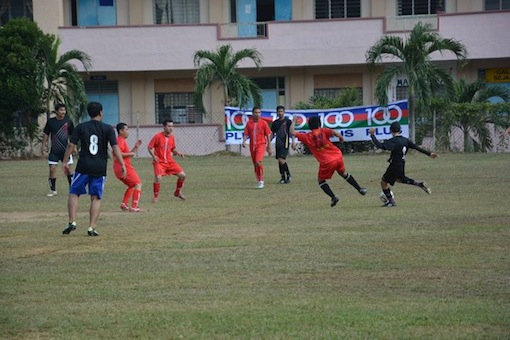 This year, more than 400 members participated in the event and it is the highest number so far. The increase in participation among members shows that members want to be part of these activities.
The carnival also saw attendance by President of the Asian Organisation for Banking, Insurance and Finance Union Razik Shah, who also the former President of the Ceylon Bank Employees Union.
The closing ceremony capped off with a splendid 300 shots of fireworks during the championship prize giving ceremony.